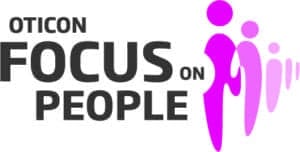 For the 16th year, Oticon will honor hearing impaired students, adults, advocacy volunteers, and practitioners with its Oticon Focus on People Awards. The nominees are individuals who have demonstrated through their accomplishments that hearing loss does not limit a person's ability to make a positive difference in the world. By spotlighting people with hearing loss and their contributions, Oticon aims to change outdated stereotypes that discourage people from seeking professional help for their hearing loss.
"Our goal is to reach as many people as possible with the inspirational stories of our Focus on People Award finalists," says Senior Marketing Manager, Nancy Palmere, who heads the awards program. "In 2013 more than 10,000 people cast their votes for the winning finalists. This year we invite everyone to visit our Web site and meet some truly remarkable people who show that hearing loss does not limit a person's ability to achieve, contribute, and inspire!"
The total number of votes received by each finalist will help to determine who will be the first, second, and third place winners in each category. Winners receive prizes and national recognition that Oticon hopes will help change attitudes and open doors of opportunity for all people with hearing loss.
Those interested in voting for one of the 12 finalists who Oticon says represent the "best of the best" from this year's nominations can do so on its Web site. The polls are open through July 15. Winners will be announced in August.
You can vote by clicking here.
Source: Oticon