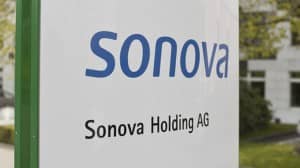 Sonova Holding AG, Stäfa, Switzerland, has announced that the German Federal Cartel Office (Bundeskartellamt) approved Sonova's acquisition of AudioNova, Europe's second largest hearing aid retailer. News of the acquisition was initially communicated by Sonova in May 2016, without conditions. Details of the initial announcement were covered in a May 4, 2016 article in The Hearing Review.

According to Sonova's most recent announcement, the Office of Competition and Consumer Protection in Poland already cleared the transaction on July 5, 2016. While the acquisition of AudioNova was approved by the Dutch Healthcare Authority (NZa), the review by the Authority for Consumers & Markets (ACM) in the Netherlands is ongoing. Sonova reports that it expects the transaction to close in 2016.
Sonova is currently the world's largest manufacturer of hearing care solutions. The Group operates through its core business brands Phonak, Unitron, Advanced Bionics, and Connect Hearing. Sonova offers its customers a comprehensive product portfolio in the industry – from hearing instruments to cochlear implants to wireless communication solutions. Founded in 1947, the Group is currently present in over 90 countries across the globe and has a workforce of over 10,000 dedicated employees. Sonova generated sales of CHF 2.07 billion in the financial year 2015/16 and a net profit of CHF 346 million. Across all businesses, and by supporting the Hear the World Foundation, Sonova pursues its vision of a world where everyone enjoys hearing and therefore lives a life without limitations.
Source: Sonova