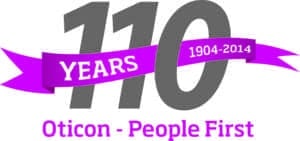 Oticon, Somerset, NJ recently commemorated its 110th anniversary. And the company says it's planned a series of events and humanitarian activities to celebrate.
"Oticon may be the oldest among the leading global hearing device manufacturers," says Oticon President Peer Lauritsen, "but our continued focus on research and insight-driven innovation keeps us at the forefront of advances in both audiology and technology. We are committed to increase the potential of quality hearing care and solutions to empower people to communicate freely, interact naturally, and participate actively.  At the same time, we remain grounded in our heritage of People First and our appreciation of the critical importance of the practitioner-patient relationship."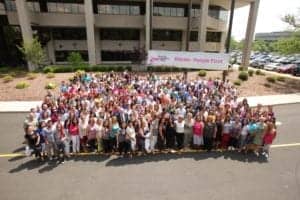 More than 350 Oticon employees celebrated 110 years of "putting the needs of People First" at a company-wide salute held at Oticon headquarters in Somerset, NJ. Lauritsen encouraged employees to continue their focus on innovation, quality, and service as the company looks forward to the next 110+ years.
To mark the milestone anniversary, Oticon has launched 110 Days of Giving. Beginning last month and continuing throughout the anniversary the year, Oticon will donate $110 to 110 charities chosen by US hearing care professionals.
Source: Oticon