HearAdvisor, a new audio testing lab dedicated to helping those with hearing loss, announced that it is launching at CES 2023 a solution to a common problem: understanding how performance differs among the many options available when it comes to purchasing a hearing aid. 
In its sound-treated acoustic test lab, HearAdvisor has recorded and objectively evaluated almost 20 different hearing aids, including both over-the-counter (OTC) and prescription models. The data from these evaluations is now available on HearingTracker, an online hearing aid shopping resource.
"We're excited to launch HearAdvisor during CES 2023 and share the results of our evaluations with the public on HearingTracker," said Steve Taddei, a doctor of audiology, audio engineer, and co-founder of HearAdvisor. "We believe that everyone deserves access to accurate, reliable information when it comes to their hearing health, and we're committed to providing that through our lab recordings and objective metrics."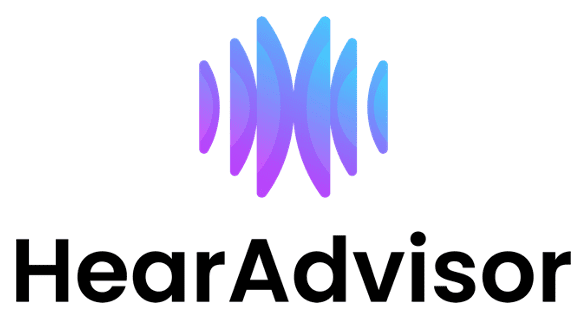 For many people with hearing loss, the process of purchasing a hearing aid has long been overwhelming and confusing. With so many different brands, models, and features to choose from, it can be difficult to know which ones perform better than others—especially when shopping for an over-the-counter product without the guidance of a trained hearing expert. Marketing claims from manufacturers can also be misleading, making it hard to know which hearing aids are the best fit for your needs.
Taddei said HearAdvisor's mission is to change that equation. Using an industry-standard acoustic manikin, lab recreated ambisonic audio environments, and validated scientific metrics, HearAdvisor will provide "comprehensive and unbiased assessments of how well real hearing aids perform on the ear," according to the announcement. And at HearingTracker.com, visitors are now able to listen to the lab's recordings and compare prices for all of today's most popular models. 

"Consumers with hearing loss need much better information to make informed decisions, especially given the thousands of dollars they may spend on a pair of premium hearing aids," said HearingTracker founder Abram Bailey, AuD. "HearAdvisor's independent, objective scientific data will introduce a new dimension of information for shoppers who until today had to rely on marketing claims and the subjective opinions of product reviewers."
To learn more about the founders and the scientific approach used by the HearAdvisor lab, be sure to visit: HearAdvisor.com.
Source: HearAdvisor
Images: HearAdvisor, Hearing Tracker