Demant posted a pre-announcement of an Interim Management Statement for Q3 2022 on its website. The company reports group revenue growth of 11% (1% organic) in Q3 due to market share gains in Hearing Aids and Diagnostics. Contrary to expectations, the US private pay market is increasingly negatively impacted by macroeconomic conditions, according to Demant. The outlook for 2022 has been adjusted to reflect updated market views and lower-than-expected performance for the Group: Organic growth of 2-4% (prev. 4-6%) and EBIT of DKK 3,150-3,450 million (previously DKK 3,500-3,800 million).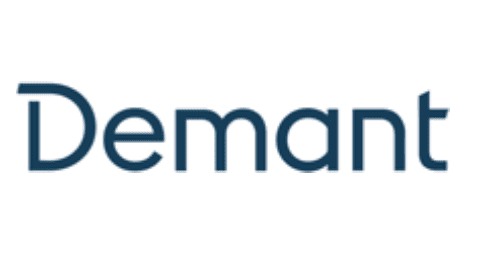 "In the third quarter of the year, our Diagnostics business has performed well and it continued to gain market share. Following recent negative development in our markets, we have seen lower-than-expected performance in our Hearing Care, Hearing Aids, and Communications businesses. Our revised outlook implies continued weak market developments as well as macroeconomic uncertainties, causing low consumer confidence, and we no longer see this development as a temporary event. Therefore, we implement cost adjustment initiatives in some areas of the Group, while keeping sharp focus on delivering life-changing innovative products and solutions to our users and customers," said Søren Nielsen, President & CEO of Demant.
Highlights are listed below:
In Demant Q3 2022, the Group generated organic growth of 1% with additional growth of 2% from acquisitions and of 7% from exchange rate effects. Total reported revenue growth for the Group was 11%.
Hearing Healthcare saw organic growth of 1% due to solid performance in Diagnostics, whereas Hearing Aids and Hearing Care delivered below expectations in Q3, according to Demant.
In Hearing Aids, Demant reports it continued to gain market share in Q3 despite the increasing impact of macroeconomic headwinds on the hearing aid market. Growth was driven by solid unit growth, whereas the ASP growth was slightly negative. The ASP was positively impacted by price increases from the beginning of Q3, but geography and channel mix changes impacted the ASP more negatively than expected in the period, especially due to negative growth in the US private pay market.
o Hearing Care delivered negative organic growth in Demant Q3 2022, which can be attributed to weaker-than-expected performance in the US, to negative developments in the US private pay market, and to Demant's decision to exit selected managed care plans, according to the report. Adjusted for the development in the US, organic growth in Hearing Care was flat in Q3. High comparative figures in France due to the hearing healthcare reform implemented last year also had a negative impact on growth, which was in line with Demant's expectations. Acquisitions in Hearing Care contributed considerably to growth in Q3, in part due to the financial consolidation of ShengWang from July 1, 2022, the company says.
o Diagnostics continued its very strong momentum in Q3, and growth was also positively impacted by the acquisition of Inventis Srl. in Q2.
The outlook continues to be based on a number of key assumptions as described below (changes in bold):
In Q3, value growth in the hearing aid market was below Demant's updated expectations. The company now expects total market unit growth in 2022 at the low end of the structural level of 4-6%. In addition, Demant expects ASP growth in the market to be more negatively impacted by channel and geography mix changes than previously and to end below the normal 1-2% annual decline.
Growth in the French hearing aid market to be negative in 2022 following "extraordinary demand in 2021," which Demant estimates benefitted the Group's revenue by DKK 300 million (USD $40 million) and EBIT by DKK 150 million (USD $20 million). Demant does not expect this benefit to recur. Developments year-to-date were at least in line with the company's expectations, it says.
The market for enterprise and gaming headsets and video solutions to grow below the estimated structural growth level of around 12%. The weakening of the gaming market in Q3 was more pronounced than expected and the company continues to see some supply chain challenges on certain product families in Enterprise Solutions.
In H2, Demant expects to continue to see market share gains in Hearing Healthcare. For Communications, it now expects to see negative high single-digit organic growth in H2 compared to 2021.
Supply chain situation to remain dynamic throughout the year and to result in higher-than-normal component costs and freight charges with an impact that is roughly similar to the impact in 2021 but with no material disruption to sales activities.
The Group's OPEX base to see no benefit from temporary cost savings in 2022, which Demant estimated amounted to DKK 150-200 million in H1 2021.
For Communications, Demant now expects EBIT of around DKK -225 million (USD -$30 million) in 2022 due to continued negative market trends and supply chain challenges. In the medium-to-long term, Demant still considers the fun- damental growth drivers of the market to be fully intact.
The planned divestment of Hearing Implants is now presumed to close in Q2 2023. Total profit after tax from discontinued operations in 2022 is now expected to be negative by around DKK 200-250 million (USD $27-33 million), reflecting the delayed recognition of the positive one-off gain from the fair value adjustment of assets and liabilities in connection with the transaction. At closing, DKK 700 million (USD 493 million) of the total DKK 850 million (USD $113 million) consideration will be paid.
To read the report in its entirety, please click here.
Source: Demant