Signia announced that it is holding its second virtual Signia Student University (SSU) event, featuring several in-depth and interactive sessions that deliver "key insights and knowledge" for audiology doctorate program students.
The free Signia Student University (SSU) event will kick off with a live welcome event on December 6 at 6:00 PM ET led by Mike O'Neil, President of Signia US, and Leanne Powers, AuD, Director of Professional Education of Signia US. Following the event, attendees can choose from several on-demand course options.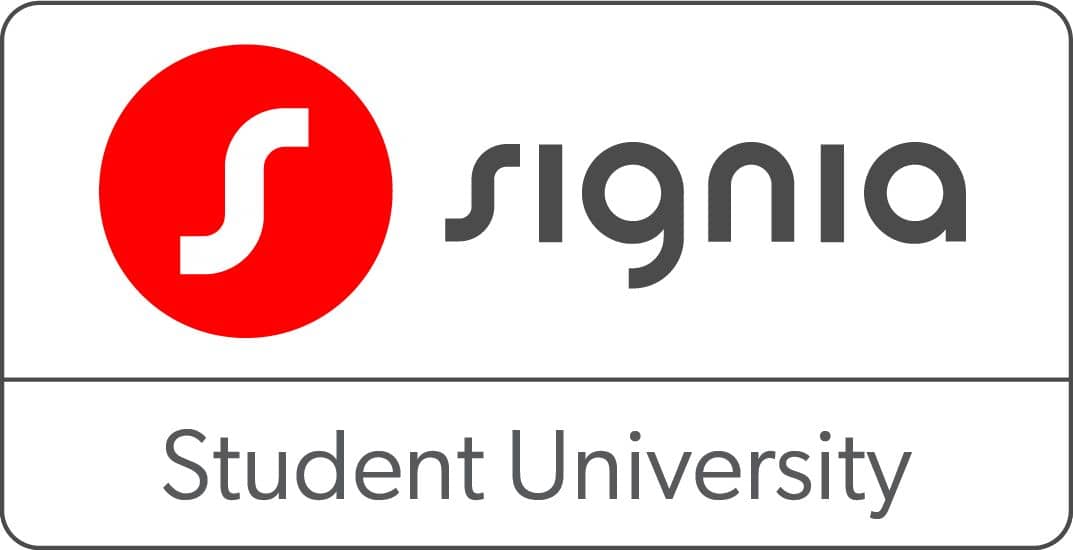 "This year's course lineup is designed to cover the most pertinent topics in the industry, from hearing technology innovations to best fitting practices and patient communication, and we're thrilled to have some of the top hearing health experts who bring decades of invaluable experience as instructors," said O'Neil.
Students can view any of the sessions over a two-week period, and speakers include opinion leaders such as Brian Taylor, AuD, and Gus Mueller, PhD, and cover pertinent topics in the hearing care industry, including real-ear verification, tinnitus treatment, and more.
Additionally, attendees will have the opportunity to learn about Signia's latest technologies and innovations including Signia's Augmented Xperience (AX) platform and the hearing aids built on Signia AX – Styletto AX, Pure Charge&Go AX and Insio Charge&Go AX – as well as how to navigate Signia software to achieve the best patient satisfaction.
Signia Student University provides attendees with a unique experience to network with fellow students and Signia staff in a virtual setting. Students can also earn a chance for Signia Student University prizes just for attending.
"With hearing technology innovations at an all-time high, it's an extremely exciting time for young professionals to enter the audiology profession," added Powers. "We're confident that this year's Signia Student University schedule will equip attendees with the tools they need to excel in the field and deliver the best results for their future patients."
For more information and for students to register for Signia Student University, click here.
Source: Signia
Images: Signia