Starkey's announced that its Evolv AI hearing aids and SoundGear's Phantom hearing protection have each earned first place in their respective categories in the third annual Hearing Technology Innovator Awards. Evolv AI won the Custom Hearing Aids category, and Phantom secured first place in the Hearing Conservation category. Through this annual international awards program, the hearing loss trade publication Hearing Health & Technology Matters recognizes technological innovation and achievement in the hearing industry. Winners were decided through a public online voting process, during which thousands of votes were cast.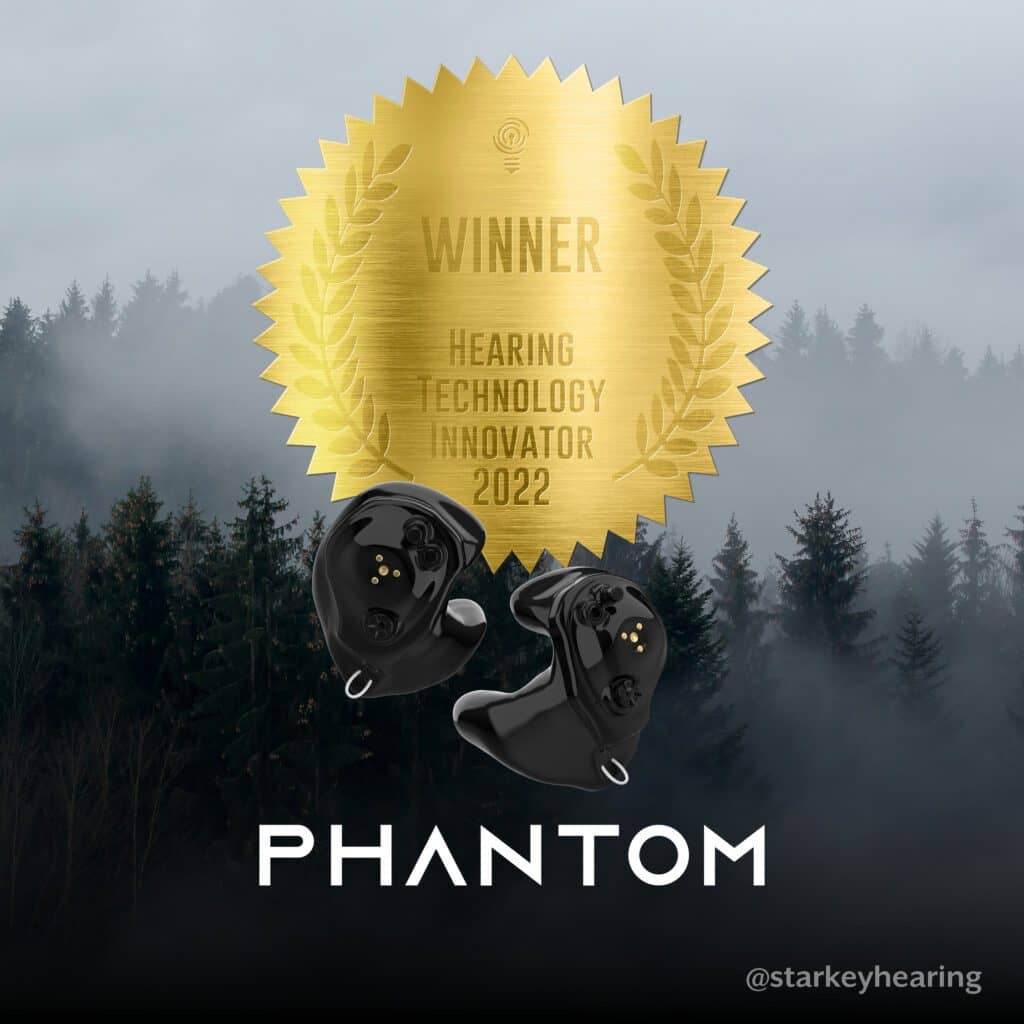 "At Starkey, we are revolutionizing hearing healthcare and making the impossible possible through innovative technology," said Starkey President and CEO, Brandon Sawalich. "I'd like to send my sincere thanks to the many, many patients and hearing healthcare providers who took the time to give Starkey a vote of confidence in this awards competition. This recognition illustrates the trusting partnerships we have developed across the hearing industry over more than 50 years. Together, we will lead hearing healthcare into the next decade and beyond." 
Starkey's Evolv AI set the stage for "an entirely new hearing ecosystem that not only emphasizes hearing's impact on overall health and wellness but creates an effortless user experience." The hearing aids are built on Starkey Sound, "a technology created by years of refining Starkey's research and science-based algorithms to power high-fidelity audio, which is modeled after the human auditory system." Like the brain, Starkey Sound is designed to "automatically suppress background noise and increase speech audibility and intelligibility with machine learning technology." Evolv AI's 'always on and always automatic' approach delivers "realistic and genuine sound quality in every environment, without the need to do anything extra."
SoundGear's Phantom represents the latest advancements in hearing protection. Phantom offers "a personalized fit that protects your hearing from loud noises like gunshots, engines, and power tools, while simultaneously enhancing environmental awareness." Made by Starkey, SoundGear devices feature "advanced digital technology capable of enhancing sound eight times over traditional hearing protection products." That same technology "detects loud impulse noises as they happen, instantly and automatically suppressing them to protect your hearing."
Click here to learn more about Starkey and SoundGear. 
Source: Starkey
Images: Starkey, SoundGear