Julia Shih, AuD, and Gallaudet University AuD student Cynthia Frey have traveled to Oticon Clinic in Parintins, Brazil, to provide much-needed audiological care and hearing solutions to children and adults from some of Brazil's most impoverished communities. The two hearing care professionals plan to share their insights and accomplishments through daily blog postings on the Oticon Hearing Foundation website, www.oticonhearingfoundation.org, beginning November 13.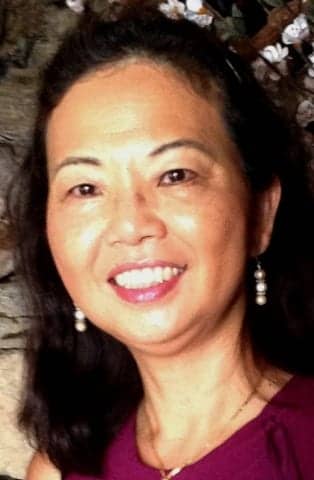 Julia Shih, AuD
The Project Amazon mission is sponsored by the Oticon Hearing Foundation and is designed to bring sustainable hearing care to the residents of the remote riverfront communities that surround the Oticon Clinic in Parintins.
"By providing a forum for hearing care professionals and the general public to experience the day-to-day accomplishments of Project Amazon, we aim to demonstrate the incredible value that caring hearing care professionals, like Julia and Cynthia, can bring to in-need communities by volunteering their time and expertise," says Oticon President Peer Lauritsen who serves as chairman of the Oticon Hearing Foundation Board. "We also hope to show that volunteer missions of any duration can have lasting impact on communities that otherwise would have little or no access to hearing care and solutions."
The Oticon Hearing Foundation partnered with the American Academy of Audiology Foundation (AAAF) to select the two hearing care professionals from among more than 100 applicants for participation in Project Amazon. This is the second year that the Oticon Hearing Foundation will underwrite travel and expenses and supply hearing instruments and batteries for a humanitarian mission to Brazil. In 2011, the Oticon Foundation, again in partnership with the AAAF, funded a Mission to Xanthia that provided hearing care and hearing solutions to underserved populations in the Vredefort Dome area of South Africa. In addition to helping to underwrite the travel, expenses, instruments, and batteries for the various missions, the Oticon Hearing Foundation works to sustain the good works of the volunteers with ongoing donations of hearing instruments and other resources to the clinics.
Cynthia L. Frey, BA
About Project Amazon Bloggers. Follow the progress of Project Amazon as Julia and Cynthia provide dispatches from the field. Visit www.oticonhearingfoundation.org to access their blog and to learn more about the Oticon Hearing Foundation's approach to sustainable hearing care for in-need communities.
Julia Shih, AuD, is the Director of Audiology for Love Hearing Services in Pasadena, Calif, a clinic providing comprehensive audiologic services from newborns to geriatrics. She holds a Doctorate of Audiology degree from AT Still University of Arizona, School of Health Science, and a Master's degree in Audiology from California State University. Julia is excited to return to Brazil where she earned a bachelor's degree from Pontificia Universidade de Sao Paulo. She has over 30 years of experience with all types of hearing loss and hearing technology solutions and has traveled to many underprivileged communities to provide humanitarian audiology services.
Cynthia L. Frey, BA, is currently a third year AuD student at Gallaudet University. Cynthia is focusing her coursework on the pediatric emphasis track and has already earned an early intervention certificate specifically for working with families of deaf and hard of hearing infants and toddlers. She greatly enjoys working with people from different cultures and joining with other professionals in a collaborative approach to hearing and balance healthcare.
Source: Oticon Hearing Foundation