More than 2,000 hearing care professionals joined Oticon for the 2022 OticonNext virtual event, broadcast live from Miami on February 24. "Expand the Potential of Polaris" introduced the newest "life-changing technology" built on Oticon's Polaris platform. Oticon President Gary Rosenblum and Oticon staff experts showed participants how innovative technology enables Oticon to expand the potential of the Polaris platform to its newest solutions to offer "a life full of sound to both adult and pediatric patients."
"At Oticon we never stop pushing the boundaries of what's possible," Rosenblum told event participants. "Building upon our BrainHearing philosophy, all of our solutions are designed to provide access to the full sound scene to allow the brain to work in a more natural way. At the heart of each of our newest solutions is the Polaris platform, which offers more speed, precision, and capacity to help even more patients enjoy a life full of sound."
Approximately 1,000 pediatric and educational audiologists participated in "BrainHearing 2022," according to the company, a pediatric-focused virtual event held on March 2.  Andrea Pittman, PhD, associate professor at Arizona State University and director of the pediatric amplification and the auditory prosthesis laboratories, joined Oticon pediatric experts to provide a deeper dive into Oticon's newest pediatric solutions, Pediatric BrainHearing philosophy and sound processing strategies to support the hearing needs of children and teens with hearing loss.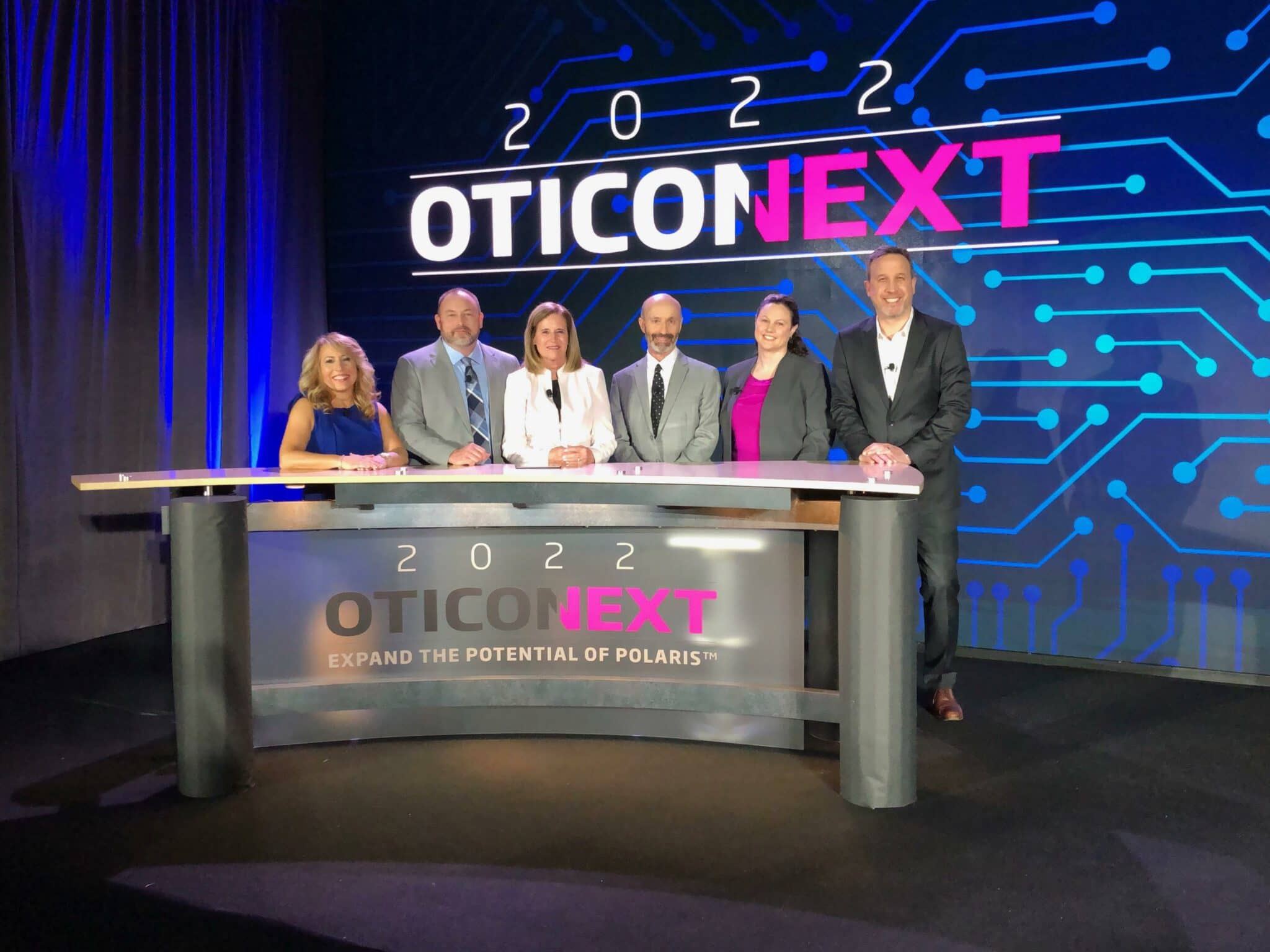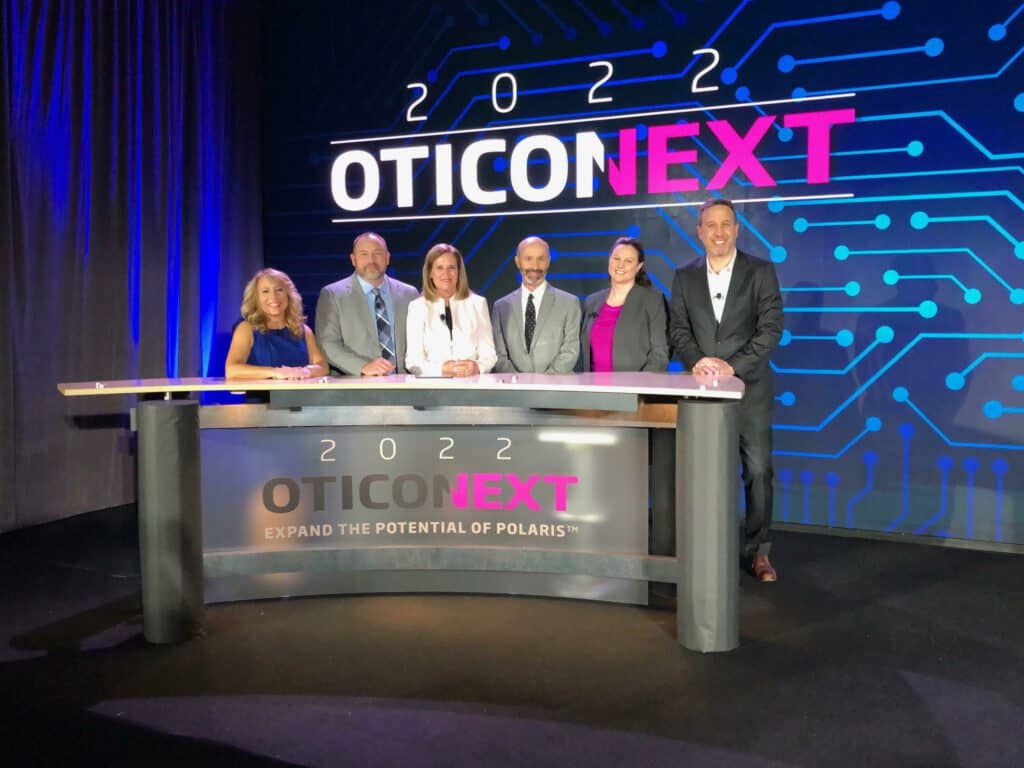 Built on BrainHearing, Powered by Polaris
Event participants were introduced to two new "discreet miniBTEs that offer the superior sound quality of Oticon More" and the option of rechargeable or non-rechargeable styles. The new Oticon More miniBTE R uses reliable lithium-ion batteries for a full day of battery life*, including streaming, after just 3.5 hours of charging. The Oticon More miniBTE T uses disposable zinc air batteries.
New Oticon Zircon "brings the power of Polaris and the open sound experience to the essential hearing aid category for the first time," according to the company. Featuring 2.4GHz Bluetooth low energy technology, the essential solution is said to offer a range of connectivity options and a choice of rechargeable and non-rechargeable styles, performance levels, and fitting ranges.  New Oticon Play PX "is another first – the first pediatric hearing aid with an on-board Deep Neural Network that has learned the way children learn, through experience."
Users of Oticon More, Oticon Zircon, and Oticon Play PX can enjoy two-way, hands-free communication using select iPhone and iPad**.  The two-way hands-free communication is available for existing Oticon More hearing aids via a firmware update made by the hearing care professional.
Interactive and In-Person Sessions Continue Knowledge Sharing
Hearing care professionals can register for virtual and in-person educational seminars offered in March and April that build on the knowledge gained at OticonNext by contacting their local Oticon account manager. The sessions are eligible for up to 3 hours of continuing education for AAA, IHS, and ADA.
For more information on the newest additions to the Oticon More family, visit: https://www.oticon.com/professionals/brainhearing-technology/more-technology.  Learn more about Oticon Zircon and Oticon Play PX at: https://www.oticon.com/professionals.
*Lithium-ion performance varies depending on hearing loss, lifestyle and streaming behavior.
**Bi-directional streaming for certified Made for iPhone hearing devices is available with iPhone 11 or later, iPad Pro 12.9-inch (5th generation and 4th generation), iPad Pro 11-inch (3rd generation and 2nd generation), iPad Air (4th generation), and iPad mini (6th generation), with software updates iOS 15.2 and iPadOS 15.2 or later.
Source: Oticon
Image: Oticon