GN announced that it has been crowned CES 2023 Innovation Awards Honoree for three of its leading technologies. ReSound OMNIATM/Beltone Achieve, Custom made by ReSound/Beltone Imagine Custom rechargeable hearing aids, and Jabra Enhance Plus were each recognized by the CES Innovation Awards program. This year's program received "a record high number" of over 2,100 submissions, according to GN. The announcement was made ahead of CES 2023 which is taking place from January 5-8, 2023 in Las Vegas, Nevada.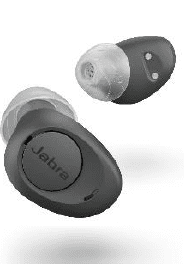 The CES Innovation Awards program, owned and produced by the Consumer Technology Association (CTA), is an annual competition honoring outstanding design and engineering in 28 consumer technology product categories. A panel of industry expert judges, including members of the media, designers, engineers, and more, reviewed submissions based on innovation, engineering and functionality, aesthetic, and design.
Gitte Aabo, CEO of GN Hearing said, "We are honored to receive these awards. GN is committed to helping the 50 million+ Americans who need hearing care. In 2022 we introduced Jabra Enhance Plus, new over-the-counter hearing enhancement earbuds, while continuing to innovate our prescription-grade solutions. It is fabulous to see each of these solutions recognized by the prestigious CES Innovation Awards program."
GN says that the CES 2023 Innovation Awards honorees, including product descriptions and photos, can be found on the CES Innovation Awards website. More will be revealed in January.
About GN Group
The GN Group enables people to 'Hear More, Do More and Be More' through its intelligent hearing, audio, and video
collaboration solutions. 150 years ago, GN was founded with a "truly innovative and global mindset." Today, we honor that legacy with "world-leading expertise in the human ear, sound and video processing, wireless technology, miniaturization, and collaborations with leading technology partners," the company says.
Source: GN
Images: GN, CES