Williams Sound, based in Minneapolis, Minn, has introduced the new Digi-Loop™ Simulation Software – a custom tool the company created to provide in-depth, realistic modeling and simulation of a venue's acoustics and loop system performance.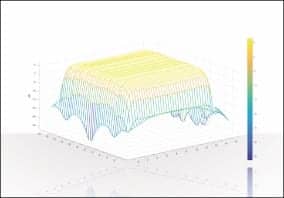 According to Williams Sound, Digi-Loop is designed to help venue builders and developers visualize how the desired magnetic field fills a space, determine fall off of the field from the design pattern, and factor in speech transmission index (STI) and crest factors. The Williams Sound team will work with venue owners and developers to explore loop system design options, evaluate viability, and ensure success – long before a venue even becomes a construction job site.
Venue developers and planners are encouraged to contact the TechBlue team at Williams Sound for a free loop design consultation by calling (800) 328-6190  or  (952) 943-2252; or via email at: [email protected]
TechBlue is the source for design services and technical expertise from Williams Sound, combining impressive talent with effective tools to keep venues on the cutting edge of assistive listening and wireless communication technology. TechBlue services include Design Services, Best-for-You Technology Selection, Spec Development, Product and Product Install Training, Coverage Modeling, and Disability/ADA Updates.

Williams Sound is a global designer and manufacturer of wireless communication technology, serving personal and professional listening needs worldwide since 1976. Williams Sound offers products and services for such commercial markets as hearing assistance, language interpretation, tour, corporate, education, government and house of worship. Systems include Hearing HotSpot™ Real-time Audio via Wi-Fi, Digi-Loop® Induction Loop, Digi-Wave™ Digital Communication, Personal PA® FM Listening, Portable Hearing Assistance Tour Guide, and SoundPlus® Infrared.
Source: Williams Sound