By Anna Zarra Aldrich '20 (CLAS), Office of the Vice President for Research, University of Connecticut
An innovative cross-university commercialization program administered by the University of Connecticut (UConn) has allowed a pair of researchers from Southern Connecticut State University (SCSU) and Hampton University to develop an application to assess children's hearing ability in various noise levels. An article outlining the program appears on the UConn Today website.
Julia Irwin, professor of psychology at SCSU, and Jessica Sullivan, assistant professor of communicative sciences and disorders at Hampton University, created the Hearing Assessment in Response to Noise Screening (HeARS).
Related article: Support for Universal Hearing Screening of Infants in Canada
To move the app from idea to product, the researchers sought support from the START Pre-Proof of Concept Fund, which leverages UConn's expertise in technology commercialization for applicants from several public universities in Connecticut.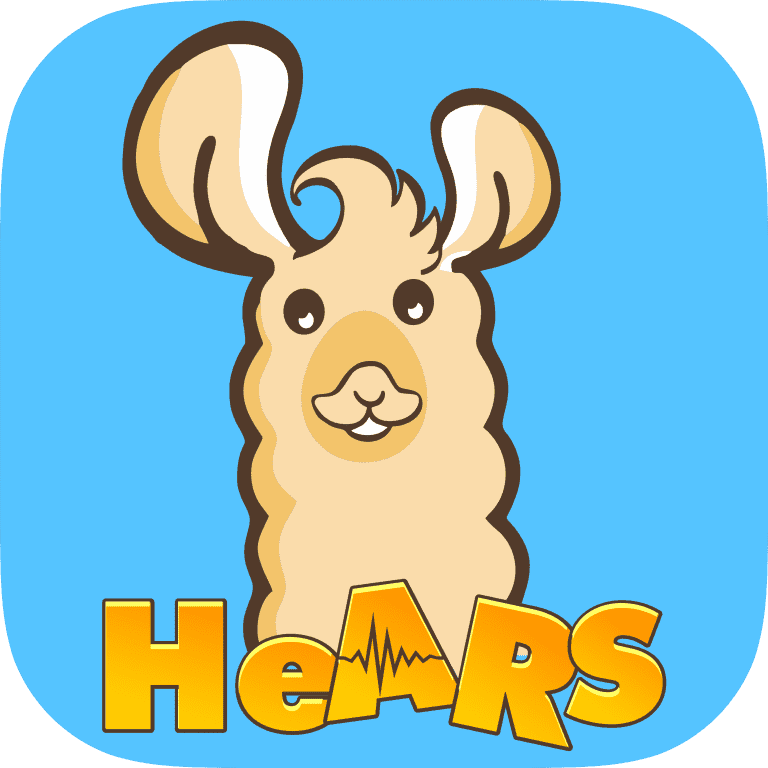 START funding, provided by CTNext, supports the preliminary validation of innovative early-stage technologies with commercial potential. Researchers from Central Connecticut State University, Southern Connecticut State University, the University of Bridgeport, and UConn can apply. Recently, Wesleyan University joined the program, making them the first private university to participate.
These small seed grants prepare researchers for additional later-stage funding and help advance promising technologies towards the market, according to the program stakeholders.
Cutting Through the Noise
The technology Irwin and Sullivan are commercializing with their START funding is an interactive app that asks children to choose the word they hear in various levels of noise. It then adapts to match the child's performance and provides a report on their performance for parents or professionals.
This tool is a significant improvement over current hearing screening procedures. Hearing screenings usually occur in a noiseless environment which does not accurately reflect a child's everyday environment. Additionally, these screenings ask children to identify when they hear a tone rather than understand words, a much more realistic measure.
"We really hear with our brains," Sullivan says. "This app brings us closer to our cognitive processes."
There is currently no other tool on the market which tests for hearing loss in this way.
"This was a real opportunity and need in the field," said Irwin, who received her PhD in child and developmental psychology from UConn in 1998.
In their initial study, the researchers tested 63 children: 59 with typical hearing development, two with hearing loss, and two with autism spectrum disorder. Their findings showed that, as expected, all children had a more difficult time making the words out in increasing levels of noise.
"Everyone has the capacity for listening and understanding, but when you interrupt that, they're not as effective at using their resources as they could be," Sullivan says.
Two years of START funding allowed the researchers to extend their work beyond the capabilities of their own labs and pair with tech developer SmartyEarsApps.
"[The program] allowed us to engage with the business community," Irwin says. "It allowed the science to be translated, which does not always happen."
By engaging SmartyEarsApps, the team quickly developed a high-quality, usable app and conducted a small trial quickly.
"Our research is more innovative because we can now take it to the streets," Sullivan says.
The app can be used at home, making it a valuable resource as many children are engaged in remote or hybrid learning for the foreseeable future. The researchers can mail iPads loaded with the app right to children's homes. The app can measure the background noise in a child's home and adjust accordingly.
Eyes and Ears to the Future
Sullivan and Irwin are currently writing a grant for a large-scale trial of the app in three locations. They hope to test 400 children over the course of two years beginning in June 2021. This study will focus on four-to-six-year-olds. The researchers hope to catch children about to enter school who may not have been screened recently due to the transition to online learning.
"This can be a boost to keep them from falling into the COVID hole before they start school," Irwin says.
The researchers hope to scale the app to younger and older populations by making appropriate adjustments for their cognitive and vocabulary levels. Irwin says HeARS could even potentially be used to assess how bilingual children hear words in noisy spaces.
Supporting University Startups
Irwin credits START with enabling the project and setting them up to have a stronger application for larger funding opportunities.
"It's really been great seed money to get us moving," Irwin says. "It really gives us a boost to apply for this larger grant."
The HeARS project is a prime example of how UConn leverages its resources and expertise to support university ventures around the state, says Vice President for Research, Innovation, and Entrepreneurship, Radenka Maric.
"UConn is a driver for Connecticut's economy, and we're committed to providing support for innovative ideas here and at our partner universities," says Maric. "We're grateful for the support CTNext has provided to connect entrepreneurially faculty and students across the state."
To learn more about START, visit the OVPR's website.
Source: UConn Today
Images: UConn