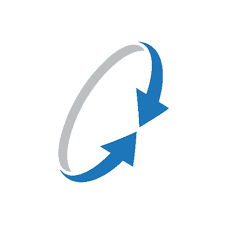 A new Hardware-as-a-Service (H-a-a-S) concept, created through a collaboration between Auditdata and Sycle, is designed to provide hearing care professionals the opportunity to obtain the newest audiometers and fitting equipment at a fixed monthly fee. Under the Hardware-as-a-Service plan, Auditdata, a Danish developer and designer of both software and hardware for audiology practices, will provide a flexible solution within Primus fitting systems. Sycle will deliver all Primus products as a service solution.

According to Auditdata, its Primus audiometer and fitting solutions offer a seamless experience with pc-based audiology equipment. Primus covers products such as a compact pure tone and speech audiometer, a video otoscope, a combined fitting unit and audiometer solution, plus a HIT (Hearing Instrument Testing) unit.
Sycle, a practice management software provider in audiology and hearing care, is confident that offering hardware as a service through this new collaboration will greatly benefit audiology clinics of all sizes. Today, Sycle's practice management solutions are only offered as S-a-a-S (Software-as-a-Service). By joining forces, Sycle and Auditdata report that they can magnify their individual strengths with a formula that combines S-a-a-S and H-a-a-S.
"It is a proven concept," said Ridge Sampson, chief executive officer at Sycle. "We have built our entire company delivering audiology solutions with a Software-as-a-Service model. We know the value it brings to our 6,000-plus customers. We are confident we will deliver the same customer satisfaction and commercial success with this new concept of Hardware-as-a-Service."
Claus Bak Petersen, chief executive officer at Auditdata, noted the simplicity of the new Hardware-as-a-Service concept as the best possible way for an audiology practice to get premium equipment for a fixed monthly fee.
"The true benefit lies in the fact that you know what you get, and you do not have to worry about outdated software, breakdowns, or additional costs," Petersen explained. "The Auditdata-Sycle Hardware-as-a-Service concept has been created to be as transparent as possible, allowing the customer to get a seamless experience. Included in the package are all the software updates, calibrations, warranties, service, and maintenance."
The companies announced a fixed price starting at $149 per month without any start-up costs, noting that the new concept is intended to enable more audiologists to acquire and maintain an updated, fully functioning measurement and fitting solution. An added benefit, they say, is the comfort of knowing the exact cost each month with no surprises. Auditdata and Sycle will provide the mandatory yearly calibration of devices to help eliminate any downtime, thanks to the storage of all calibration data in the headset plug. They explain that calibration simply means plugging in a new headset and shipping the old one off for calibration.
Sycle Also Introduces New Blog and Resource Center
Just days after the announcement of the new HaaS collaboration between Sycle and Auditdata, and on the heels of the software company's brand refresh and website launch, Sycle announced the launch of The Sycle Blog, a new web property designed to deliver thought leadership content, news, and business management tips.
"We built the Sycle blog with one very clear intention — to start conversations about topics that are important to hearing care professionals and business owners," said Peter Adams, Sycle's director of marketing and communications. "Sycle has been in the industry for nearly 15 years, and we have an incredible audience of engaged users who are also savvy business leaders. We want to provide a fresh platform for everyone in the industry, whether they are a Sycle customer or not, to share and learn from each other."
The Sycle Blog is currently being authored by a variety of Sycle team leaders, and the company is looking to invite more thought leaders to contribute in the very near future.
In addition to the company blog, Sycle also launched The Sycle Resource Center, a digital media hub hosting rich content for download that includes case studies, white papers, and infographics.
Source: Auditdata; Sycle