Oticon Sensei, a new family of premium pediatric hearing instruments from Oticon Inc, Somerset, NJ, is designed to deliver optimized speech understanding in the complex sound environments that children encounter throughout their day. Sensei is built on the company's powerful and efficient Inium wireless processor.
According to Oticon, an intelligent, dedicated combination of audiological features enables Sensei to optimize auditory and cognitive habilitation so that children can develop their auditory systems as fully and naturally as possible while minimizing their cognitive load. Sensei's dedicated pediatric features assist practitioners in addressing the unique practicalities of fitting children, taking into account clinical guidelines and best practices to enable them to fit for each child.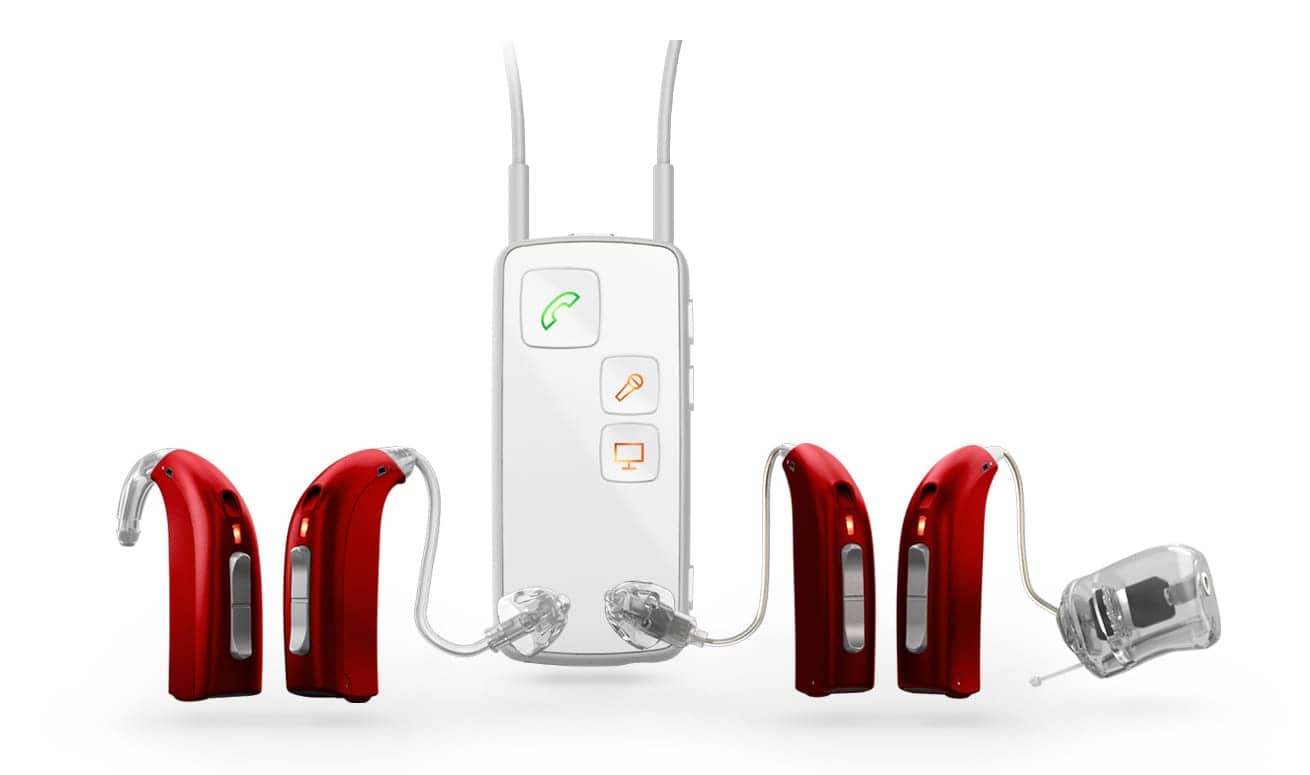 Counseling and support tools give hearing care professionals impressive flexibility to optimize settings for the individual child at each developmental stage, whatever their individual physiological, educational, and lifestyle needs. "Oticon is committed to providing a better future for every child with hearing loss," says Laura Shiplett, AuD, manager of Oticon Pediatrics. "With new Oticon Sensei, we make good on that commitment, delivering premium performance with an array of audiological features not previously available in a pediatric solution. Sensei is by far the most dedicated and value-packed pediatric solution that Oticon has ever offered."
According to Oticon, the new Sensei hearing instruments provide:
Advanced Technology for Pediatric Patients
• Speech Guard E preserves the natural speech cues—from soft to loud—needed to improve speech understanding. By providing the finer details of sound and making them audible, comfortable, and clear, Speech Guard E reportedly gives children the rich sound picture they need to recognize speech in both quiet and noisy sound environments.
• Enhanced adaptive directionality, triple feedback protection, and a wide 10 kHz fitting bandwidth help to ensure a more natural, detailed and undistorted sound picture that improves a child's ability to complete complex auditory tasks.
• The Inium feedback shield protects against unwanted feedback and artifacts without compromising sound quality or the gain needed for optimal audibility. The robust triple feedback protection also helps to ensure that Sensei instruments are comfortable for children to wear throughout the day, assisting in optimizing wear time.
• Advanced automated systems. Sensei features a range of premium automatic systems to preserve speech understanding in the changing sound environments typical of childhood. The binaurally synchronized Adaptive Directionality and TriState Noise Management enable Sensei to adapt seamlessly when the intensity and complexity of background noise increases. The new front focused surround mode, in combination with the wide (10 khz) bandwidth, secures a high sound fidelity to deliver rich and natural auditory input to help children distinguish speech from other environmental sounds.
• Connectivity on the go. Wireless Audio connections are an integral part of young people's everyday life, from pre-schoolers to teenagers. Inium-powered connectivity allows young tech-savvy users to take full advantage of the Oticon ConnectLine for educational and entertainment purposes. Young users can connect hassle-free and wirelessly to mobile phones, TV, music, video chatting and streaming, teleloop, FM, and more through the easy-to-use integrated ConnectLine system. Size and look are important to youngsters. Using the FM-compatible Streamer Pro with Sensei ensures easy FM access and clear audibility in noisy classroom settings without the need to add a bulky audio boot or other equipment to the hearing device.
• VoicePriority i™ gives children the ability to prioritize speech in classroom settings where noise and other sounds compete with the teacher's voice.
Peace of Mind for Parents and Caregivers
Innovative new technologies in Sensei are designed to empower parents and caregivers to better address the everyday practicalities of growing up with hearing loss, says Oticon:
• SmartFit™ Trainer—an industry first—uses a sophisticated monitoring system and the Sensei's LED indicator to enable parents to always be certain their child's earmold is inserted correctly. The LED indicator turns off when the earmold is correctly inserted and flashes to alert parents when the insertion is unsuccessful. SmartFit™ Trainer is designed to help in training proper earmold insertion at the office and in reinforcing that training at home, when parents leave the clinic with the new instruments.
• Genie's Pediatric Fitting Mode is designed to accommodate the unique challenges of pediatric fittings so that practitioners can achieve more in less time while accurately meeting DSL targets. A new gain trimmer for moderate input levels facilitates matching targets and fine-tuning. Genie also allows integration with REM equipment and the ability to import audiometric and real ear data from NOAH. The EasyRECD™ is a new easy-to-use tool that takes the complexity out of assessing individual ear acoustics, reportedly ensuring accurate amplification for the on-going processes of fitting Sensei to accommodate growing young ear canals.
Reliable, Stylish Choices Fit for Any Child
Robust and reliable Sensei stands up to active lifestyles and the many situations a child encounters at school, at play, and at home, says Oticon. Sensei benefits from the company's extensive experience and research in creating pediatric solutions that prevent harm to children, give peace of mind to parents and caregivers, and increase the life of the instrument.
The IP57-certified intelligent mechanical design includes barriers to prevent water, dust, and debris from getting inside. Sensei hearing instruments are nanocoated to repel water, hypo-allergenic, and phthalates free. To keep inquisitive fingers away, the battery door and the instrument button can be made tamper resistant for the youngest users.
Sensei is available at two price points, each fully integrated with the high performance sound that is synonymous with Oticon pediatric solutions. The Sensei family features a variety of styles, 2 BTE models, and a RITE instrument that includes miniFit, a new generation of RITE receivers, domes and molds designed to provide a more personalized fit with improved flexibility, comfort, and listening performance.
"Hearing care professionals support children and their families as they navigate through the very real day-to-day complexities of growing up with hearing loss," adds Shiplett. "Our goal is to make it easier for them to provide each child the best possible auditory and cognitive development. Through flexible, high performing pediatric solutions like Sensei, we aim to empower our pediatric partners to give a better future to every child with hearing loss."
Visit www.oticonusa.com for details.
Source: Oticon