The technology by Lucid Hearing and Independa will enable users to assess their hearing for free from home
Lucid Hearing, a provider of holistic hearing healthcare, and Independa, a software platform providing remote engagement, education, and care, announces the launch of smart TV-based hearing assessments.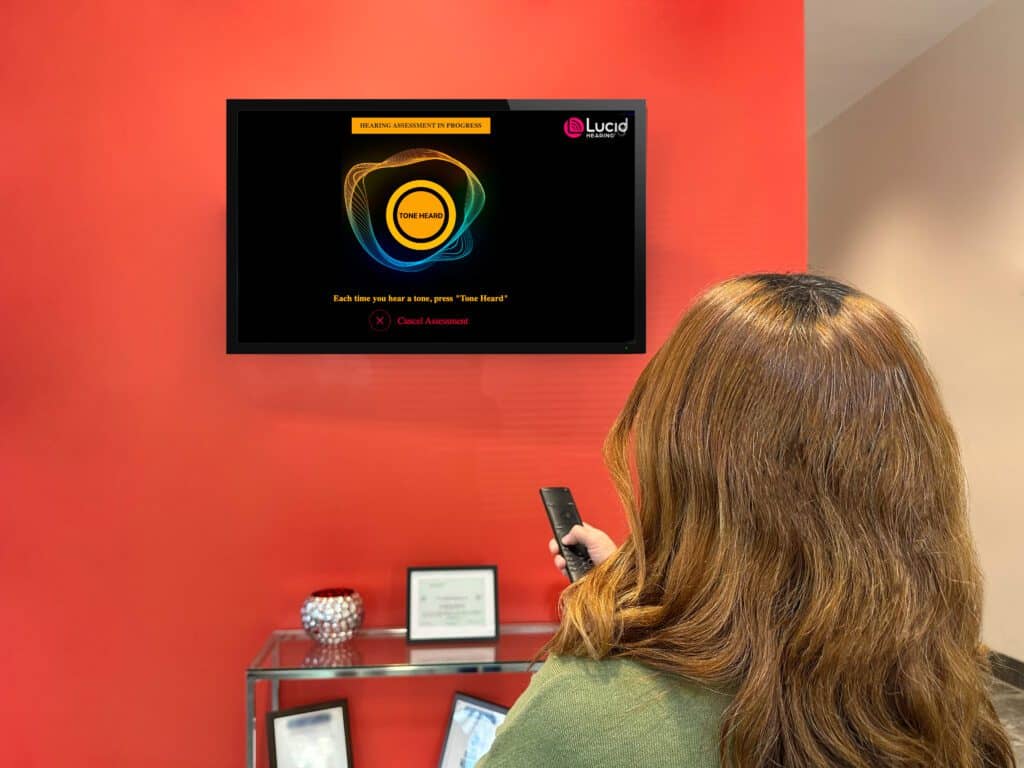 The partnership's technology is available on all 2021 or newer LG Smart TVs and enables users to assess their hearing for free from the comfort of their own home using the Independa Health Hub. The announcement is reportedly the first-of-a-kind offering to improve accessibility and promote better hearing health for all Americans.
"By partnering with Independa, we are providing perhaps the most convenient and easy-to-use option for hearing assessments", explained Lucid Hearing EVP of research and development, Bennett Griffin. "This will greatly benefit millions of Americans who suspect they have hearing loss but have hesitated to seek testing and treatment. This offering underscores Lucid Hearing's commitment to partnerships like this that will significantly expand hearing health accessibility and improve outcomes".
According to the National Institute on Deafness and Other Communication Disorders, approximately 28 million Americans could benefit from using hearing aids. Lucid Hearing's free online and in-store assessments, reportedly at more than 500 locations nationwide, combined with the new smart TV-based hearing assessments, will help many Americans determine if they are among those who need hearing assistance.
"We are proud to partner with Lucid Hearing in bringing this innovative hearing solution to living rooms across the country", commented Kian Saneii, CEO of Independa. "Hearing loss affects millions across this nation, and now we are offering the ability to assess hearing from your TV. This is a world-first and a game-changer for delivering improved accessibility and solutions to those who need treatment, whether their loss is mild to moderate or even severe".
The LG Smart TV assessment will offer users a personalized experience, providing tailored results and guiding users to the type of assistance they need, according to the company. If the assessment reveals no hearing loss, the user will be guided to consider hearing protection through etymotic.com, a division of Lucid Hearing.
For those individuals whose results reveal mild to moderate hearing loss, Lucid Hearing will recommend OTC hearing aids, which would be delivered to their home without a trip to an audiologist; for those with an indication of a severe hearing loss, a free hearing test with an audiologist is available at the nearest Lucid Hearing Center in a Sam's Club location.
Source: Lucid
Images: Lucid