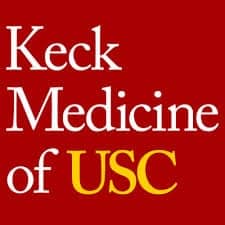 The University of Southern California (USC) has announced that business leader and USC Trustee Rick J. Caruso and his wife, Tina, have donated $25 million to endow and name the USC Tina and Rick Caruso Department of Otolaryngology – Head and Neck Surgery in Los Angeles, one of the nation's largest and most highly ranked centers for research and treatment of diseases of the ear, nose, and throat.
USC reports that the Carusos' gift also names and endows the department's affiliated treatment center for young children with severe hearing loss. This funding for the USC Caruso Family Center for Childhood Communication will enable the center to expand its leadership as one of the region's top resources for testing and therapies that enable children to hear.
The USC Caruso Department of Otolaryngology serves patients facing a range of conditions affecting the head and neck, such as cancer, thyroid disease, facial paralysis, chronic sinusitis, and tumors of the cranial base. As a key program within the Department, the Caruso Family Center's technologies and services allow children to experience sounds—often for the very first time. An April 28, 2015 Hearing Review article covered the center's involvement in a clinical trial of the auditory brainstem implant (ABI) for young children.
According to the announcement from USC, advances in hearing health carry great personal significance for the Caruso family. They have a daughter who was impacted by hearing loss at birth, so they have experienced first-hand the challenges of early-onset hearing loss. Inspired by their personal experiences, the family has supported pioneering research, health care, and education for many years.
"This gift reflects the Caruso family's far-reaching and passionate commitment to USC," said USC President C. L. Max Nikias. "As benefactors, Rick and Tina Caruso inspire so many throughout Los Angeles and our nation, and we should all warmly applaud their philanthropic vision, their dedication to medical discovery, and the profound breadth of their generosity."
Rick Caruso, a respected Los Angeles business and community leader, is the founder and chief executive officer of real estate company, Caruso Affiliated. The company's holdings include several shopping centers in the Southern California region. According to USC, the Carusos' teenage daughter, Gianna, received early treatment that allowed her to hear some sounds with assistance, but she relied on reading lips to ensure she understood what was being said. This presented challenges in daily life, including in the classroom. The Caruso family reported that this all changed last year, when Gianna saw the team of USC doctors who provided her with a Lyric hearing aid from Phonak, a highly sensitive hearing device that was inserted into her ear canal.
"The minute the hearing device went in, there was a huge difference. Gianna immediately started crying—all of us started crying," Caruso said. "It was a life changer. "It is so profound how hearing loss affects everything in your life. I still can't fully appreciate all of the challenges, even though I saw Gianna live with it every day. And it also was what she was missing—she had never heard a bird chirping before receiving this device."
In the USC announcement, Caruso explained that his daughter also heard rainfall for the first time since receiving her new device. Caruso said he believes that with the endowment, USC has the potential to help thousands of children, and perhaps millions of people who have hearing loss, to hear for the first time, or to ultimately cure hearing loss altogether. Gianna Caruso reportedly plans to work with kids at the Center as well.
"This is obviously a very personal mission for us," said Rick Caruso. "It has affected Gianna in so many difficult ways, but it also has been a blessing in many ways. It's made our family sensitive to so many needs of others, and we have been inspired by Gianna's courage and successes. This gift is going to help kids that wouldn't otherwise have the ability to afford these technologies or have access to this level of health care."
The USC Caruso Department and Center operate in tandem to assist families from the region and around the world, regardless of financial circumstances.
The USC Tina and Rick Caruso Department of Otolaryngology – Head and Neck Surgery
The USC Tina and Rick Caruso Department ranks among the top 10 nationwide in federal research funding. Its research, training and patient care focus on the wide range of conditions affecting the head and neck. The department is led by John K. Niparko, MD, the holder of the Leon J. Tiber and David S. Alpert Chair in Medicine at the Keck School of Medicine of USC. He is an internationally renowned otoneurologic surgeon and researcher recruited to USC in 2012 from The Johns Hopkins University. A national expert on hearing technologies, Niparko has built USC's otolaryngology group by recruiting 44 top researchers from around the country and spearheading a long-running national clinical trial of treatments for children with hearing loss.
With regional and national recruits, Niparko founded and directs the newly named USC Caruso Family Center for Childhood Communication. The center assists more than 5,000 children and their families who are coping with hearing conditions and disease. Niparko and Rick A. Friedman, MD, PhD, a leader in treatment of acoustic neuromas and a top ear surgeon, oversee patient care at the USC Caruso Family Center. The Carusos' gift will reportedly help expand the center's services through the establishment of satellite clinics, expanded educational programs, professional training opportunities and an effort to raise public awareness of hearing-related disease and conditions.
USC Caruso Center experts offer novel interventions to help children use their restored hearing to further develop their language and literacy skills. The center's audiologists, educators and speech and language therapists provide children and their families with training and educational outreach. Those services include expertise in pediatric cochlear implants, bimodal fittings, and the effects of multilingualism on speech and language development of children who have cochlear implants.
Additional details about the Caruso gift to USC can be found in a June 3, 2015 article from the Los Angeles Times. In a March 25, 2015 article, the Los Angeles Times also reported on another philanthropic gift made to USC for brain research.
Source: USC; Los Angeles Times
Photo credits: USC; Caruso family