Phonak, the Switzerland-based provider of hearing instruments and wireless communication solutions, has launched Sky V, which it calls a "game-changing development in hearing performance and ease of use" to support speech and language development throughout a child's growth.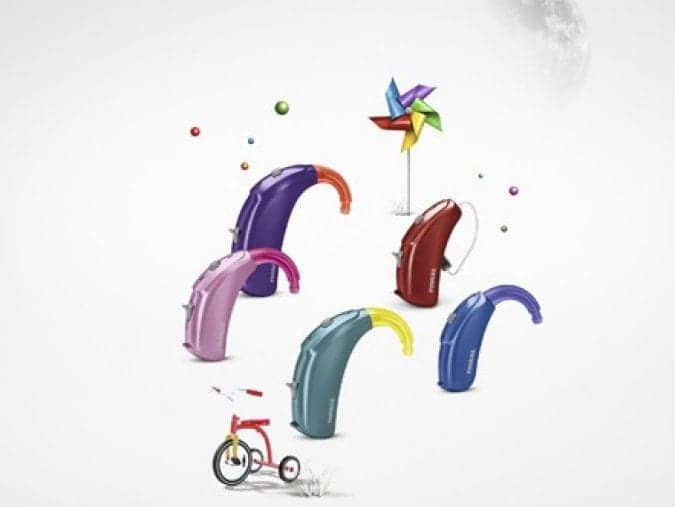 Sky V features a new dedicated automatic program optimized for children – AutoSense Sky OS and, according to Phonak, it is 39% more accurate in identifying yelling and shouting, such as on a busy playground, compared to the adult system. The 30% more precise AutoSense Sky OS program is said to help children better focus and learn in noisy classrooms.
"At Phonak, we know that children are not small adults, and we are committed to developing specific high-quality products for the various listening environments children are confronted with, from playground to college dorm," said Martin Grieder, group vice president of Phonak. "Sky V keeps pace with your child's development and helps them explore the world with confidence and ease."
Based on the Venture platform, the device integrates the second, improved version of Phonak SoundRecover, so that children can access a broader range of sounds and develop their speech and language skills. For children, parents and hearing care professionals alike, Sky V has durability and ease of use. The lightweight housing is designed to be tamperproof as well as water- and dust-resistant. Combining Sky V with the Roger product portfolio is especially powerful: the new Roger with directional setting improves children's ability to hear their friends speaking in a noisy setting by 26%.
Sky V is RogerReady, automatically activating the Roger program when it detects the microphone's signal, and a new indicator light makes it easier for parents to know that their child's hearing aid is powered on. It comes in five different models and is available immediately. For more information, please visit: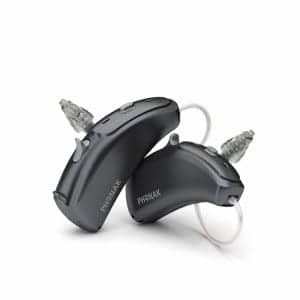 Phonak also has launched a new generation of Naída hearing aids for users with severe to profound hearing loss, aimed at improving every facet of life with benefits on hearing performance, handling, size and design. The company reports that Naída V's most distinctive benefit for users is SoundRecover2, the second and improved version of the Phonak frequency compression algorithm. For those affected most by hearing loss, high-frequency sounds pose a major hearing challenge. SoundRecover2 gives listeners with profound hearing loss access to more audibility of those sounds – such as birds singing or a child's laughter.
"Phonak has been passionate for decades about innovation, especially for those affected most by hearing loss," said Grieder. "I am convinced the smaller size, reliability, and unmatched hearing performance of Naída V on the Venture platform will surpass user expectations, as well as those of hearing care professionals."
Phonak reports that by combining Naída V with the Phonak Roger portfolio, it "packs a more powerful punch" in that wearers are able to understand 62% more speech when using Roger in noise and over distance than people with no hearing loss. Another product advancement is Naída V's convenience. It links up to Roger wireless technology without  extra programming. Though more powerful, the device is one-quarter thinner in size from the previous version. Its housing is glass fiber reinforced, and water- and dust-resistant. Phonak Naída V is available immediately in four performance levels and three models (RIC, SP and UP).
Phonak improves learning with Roger for Education portfolio 
Phonak aims to set new standards in hearing performance, ease of use and design with a new portfolio of four Roger for Education products for more effective classroom learning and participation. The company says its new portfolio, based on Phonak Roger technology, is proven to give children the best speech understanding in the classroom, which represents one of the greatest challenges for children with hearing loss. Students are able to better hear their teachers and also understand their classmates in the classroom thanks to an automatic function for small groups on Roger's Touchscreen Mic, shown to be preferred by 100% of children listening to their peers.
Phonak reports that the Roger classroom package also improves handling, flexibility and compatibility. Roger's Pass-around microphone, Multimedia Hub, Charging Rack, and Touchscreen Mic are convenient for students or teachers to use. Roger is said to be compatible with virtually all hearing instrument brands, cochlear implants, and bone-anchored hearing devices.
"The innovative new Roger for Education portfolio fosters a dynamic learning environment where students and teachers are able to fully engage with each other through easily-operated solutions that are practical to use," said Grieder. "We are convinced the powerfully, easily-operated and aesthetically pleasing Roger classroom solutions will appeal to children and education professionals alike."
The Roger Touchscreen Mic was recognized for high design quality by Red Dot, one of the world's most distinguished design competitions, highlighting the increasing importance of product look and feel for Phonak users. The complete Roger portfolio is available immediately.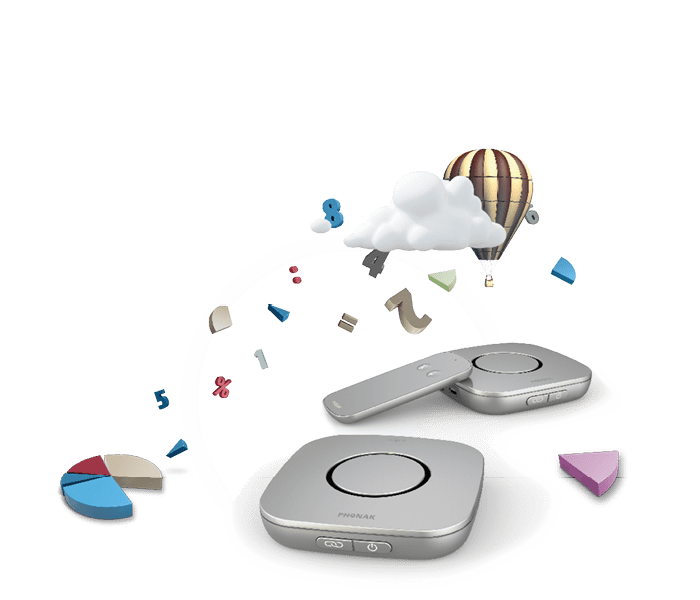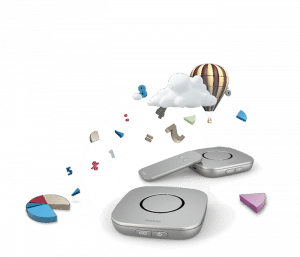 Phonak also unveiled the Roger Table Mic, designed to improve communication at work. Employees affected by hearing loss often report stress and fatigue in the workplace from keeping up with interactions, eating into worker's productivity. The launch of the Roger Table Mic, the latest addition to the Phonak line of wireless devices that use the Roger digital wireless standard, allows these employees refocus on their work.
According to a report from the Better Hearing Institute, every 10% increase in hearing loss results in the loss of $1,000 in income per month for any one individual. The Roger wireless technology from Phonak is designed to better integrate hearing-impaired employees at work. Roger is said to extract speech from background noise so effectively that it has been proven to help a user to hear and understand speech 62% more than someone with no hearing loss.
Even the most powerful hearing aids have limitations and additional solutions need to be considered in typical work situations such as large meetings or video conferences. The Roger Table Mic is a discreet device with a built-in microphone. Built with the industry's best ever speech-in-noise performance, it captures sound  and helps bridge the understanding gap in noise and over distance in these challenging situations.
According to Phonak, with the Roger Table Mic, consumers can enjoy better performance at work due to an improved ability to participate in meetings and board room conversations; a device that is easy to install and use, with a long operating time thanks to a rechargeable battery that lasts up to 20 hours; the ability to connect multiple Roger Table Mics to each other for very large meetings, and remote control for discreetness; compatible with almost all hearing aids and cochlear implants – anyone in the office can benefit from the Roger Table Mic, regardless of which hearing aid brand they choose to wear, and the discreet and contemporary design blends in perfectly in a modern office world environment. The Roger Table Mic is available immediately.
Source: Phonak