Starkey Hearing Technologies unveiled its latest hearing aid, the Livio Edge AI, on Thursday, the opening day of the company's Hearing Innovation Expo, held in Las Vegas and attended by a reported 3400 hearing care professionals from 60 countries. The new hearing aid—which features a 2.4 GHz custom hearing aid with rechargeability option and hands-free connectivity to new popular smartphones like the Samsung Galaxy S10—will be available in North American in February 2020.
Livio AI, featured as one of TIME magazine's Top-100 best inventions of 2019, is designed to provide exceptional sound quality and hearing in noise in addition to: serving as a fitness app by tracking the number of steps you take each day; offering a "brain health score" based on daily social engagement and active listening; using inertial sensors for fall detection and alerting caregivers; receiving voice commands so Siri can act as your mobile personal assistant; utilizing pre-set timely reminders from you to take your medications; translating and transcribing 27 languages; and streaming audio from music and TV shows.
The new Livio Edge AI has been engineered to "go beyond" these features. According to presentations by Starkey CTO and EVP of Engineering Achin Bhowmik, PhD, Chief Audiology Officer Sara Burdak, AuD, and Chief Innovation Officer David Fabry, PhD, the new Livio Edge AI also includes:
• Edge Mode applies artificial intelligence (AI) for patient-driven, on-demand fine-tuning of the sound environment. The hearing aid user can double-tap on the hearing aid to initiate Edge Mode, which through an environmental analysis of the sound can provide an "extra boost" when in challenging listening situations. A demonstration was provided of a conversation in a noisy stadium where the crowd noise was dampened so a nearby person's comments could be heard.
• 2.4 GHz custom hearing aids with Li-ion rechargeability, reportedly an industry first. Livio Edge AI is expected to provide 23 hours of hearing and 4 hours of streaming on a 3.5 hours charge.
• Google Pixel and Samsung Galaxy (including S10) phones are added to the connectivity options of smart-phones with direct streaming to the new Livio Edge AI Premium.
• Voice-activated and tap-activated commands can directly control the hearing aid by tapping and talking (ie, for increasing volume or changing listening modes). It can also provide access to Siri, the "intelligent assistant" for iPhone users. Using the Thrive Assistant feature in the Thrive app, patients have instant access to a world of information at their fingertips, getting in-ear and on-screen notifications for tasks like taking medications or a reminder to pick up milk on the way home from work.
Self-Check Baseline: Patient-centered care is becoming patient-driven care. With Self-Check, the patient can perform a diagnostic test of the hearing aid system anytime, on their own.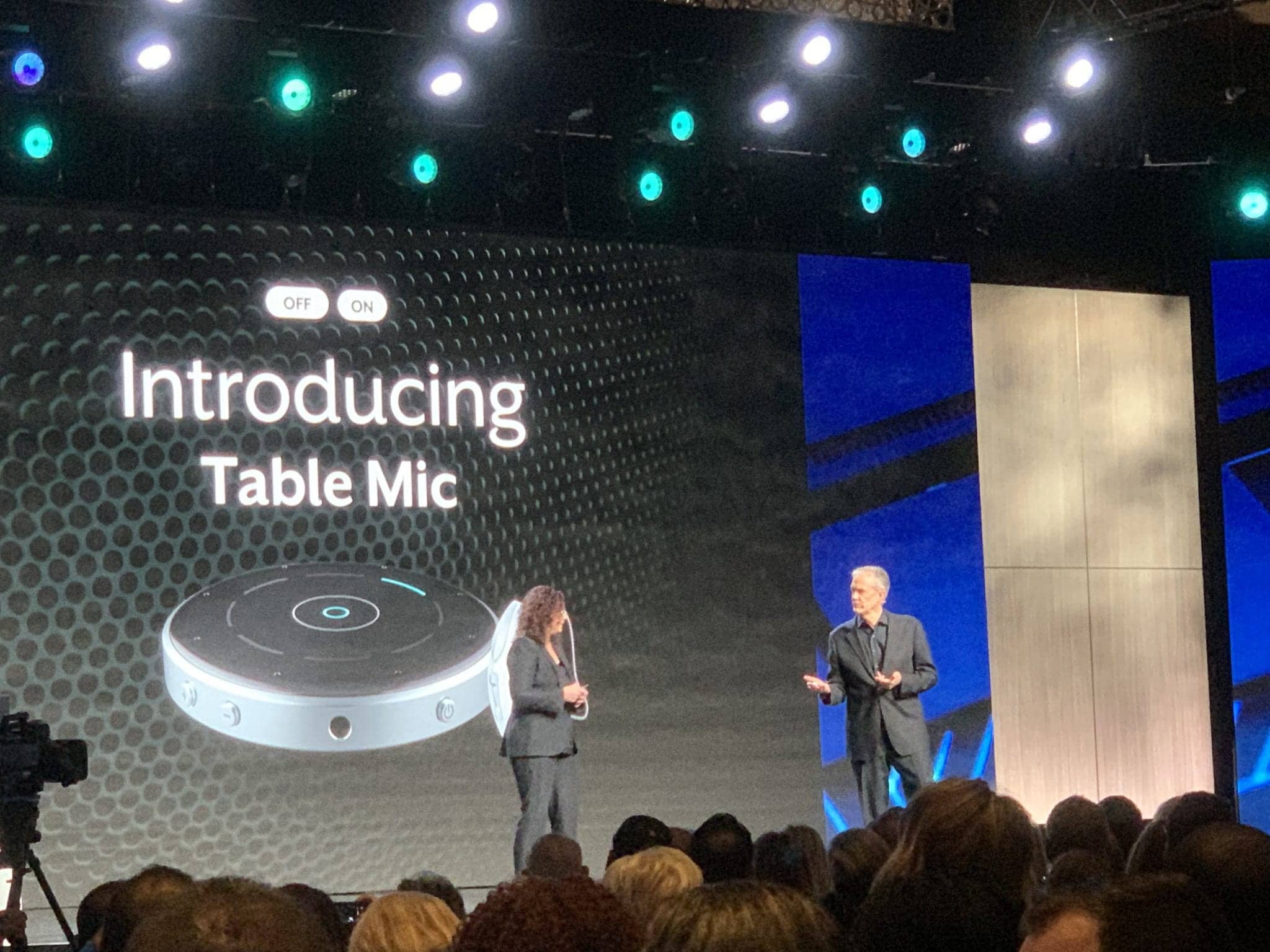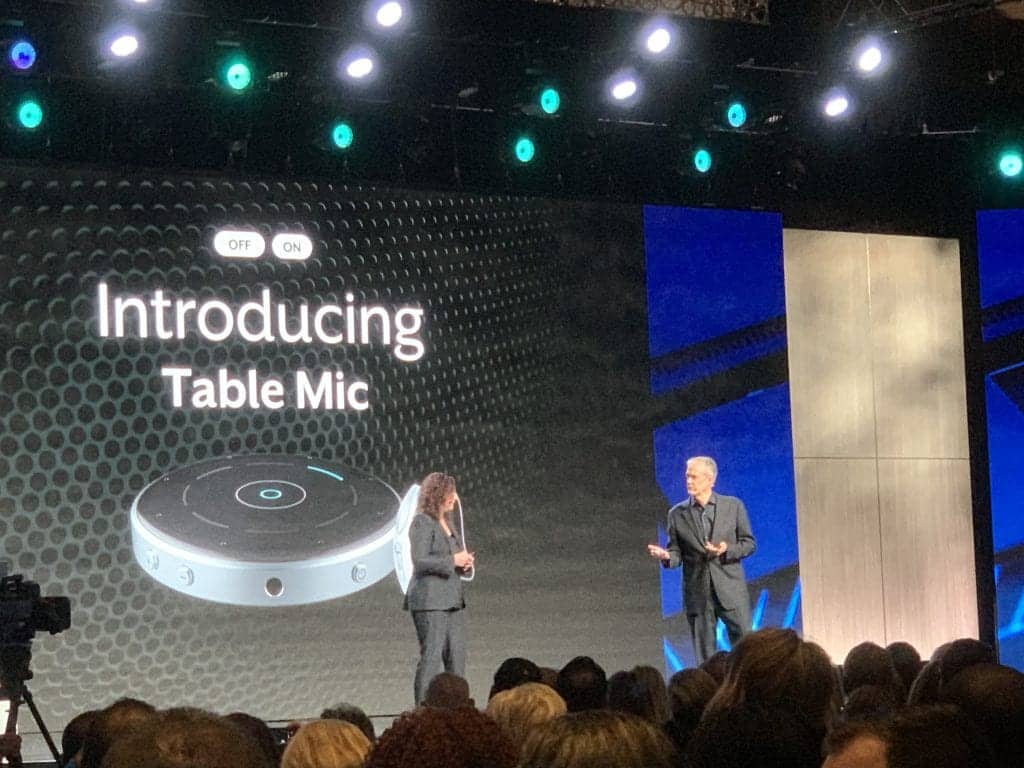 Additionally, Starkey introduced its Table Mic, a handy remote microphone that can be placed on a table and either set to automatic mode or a manual mode where the user can direct the beamformer in up to two directions. As with other remote mics, the Table Mic is capable of improving the signal-to-noise ratio (SNR) by 12-15 dB, compared to 3-4 dB by the industry's best digital noise reduction hearing aid algorithms.
Starkey also introduced three apps or app modifications:
• Thrive, the current user-control app for Livio AI hearing aids, has undergone a makeover designed to give it a cleaner look and feel. The new streamlined user interface is intended to make the Livio experience more transparent and easier for the hearing aid wearer.
• ThriveCare is an app for the caregivers of the hearing aid user so they can stay informed in real-time about the user's hearing and safety status; it is designed to provide peace of mind for care providers and to help the hearing aid wearer live independently and safely. For example, it can monitor and report on the hearing aid wearer's number of steps, use of the hearing aids, and time spent in social interaction. Dr Fabry also pointed out that ThriveCare data can be shared with friends and colleagues who also have Livio hearing aids in order to compete in the various metrics monitored by the hearing aid.
• Balance Builder is a new app intended to help improve patients' balance and reduce risks of falls through a series of at-home interactive exercises. The user is guided through balance exercises and workouts, based on head movements detected from sensors in Livio Edge AI hearing aids. As a "trainer" app for balance, it is designed to strengthen the user's balance, stability, and gait, and help prevent falls and improve user confidence.
Dr Bhowmik stressed that Livio AI is—first and foremost—a hearing aid dedicated to providing the best sound experience in the hearing industry. In an interview with Hearing Review, he was careful to emphasize what shouldn't be lost in all the new (and upcoming) features is the sound processing and the advancements made in helping people to understand spoken language. With Edge Mode, for example, the device uses AI and multiple parameters in the hearing aid that are unique to the acoustic snapshot of the current listening environment.
Looking to the Future of Healthables
"The ear is the new wrist—except better," says Bhowmik, noting that having sensors within the ear canal opens up a wealth of possibilities for monitoring body and health-related functions, even beyond the current activity tracker and sensors found in Livio hearing aids.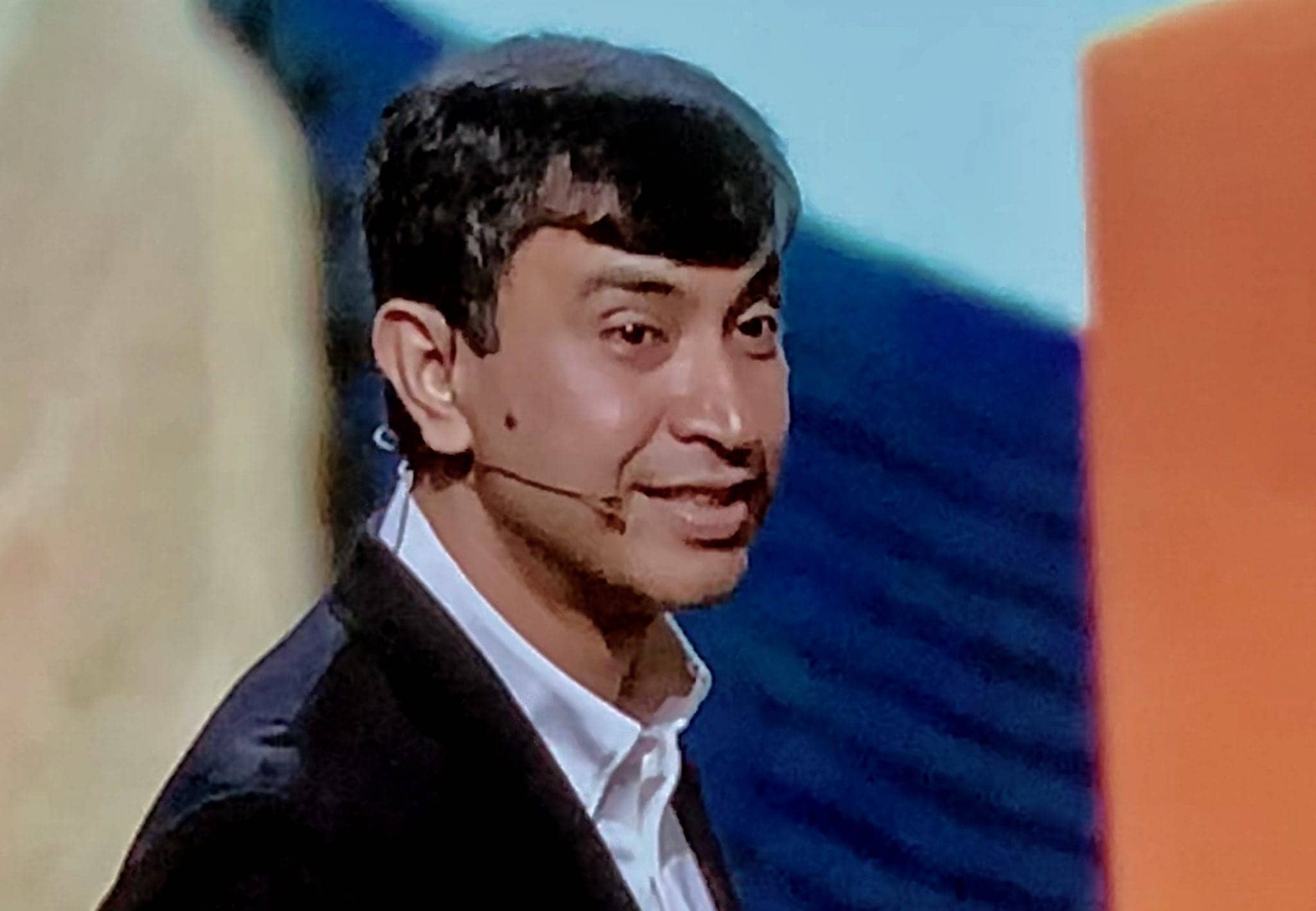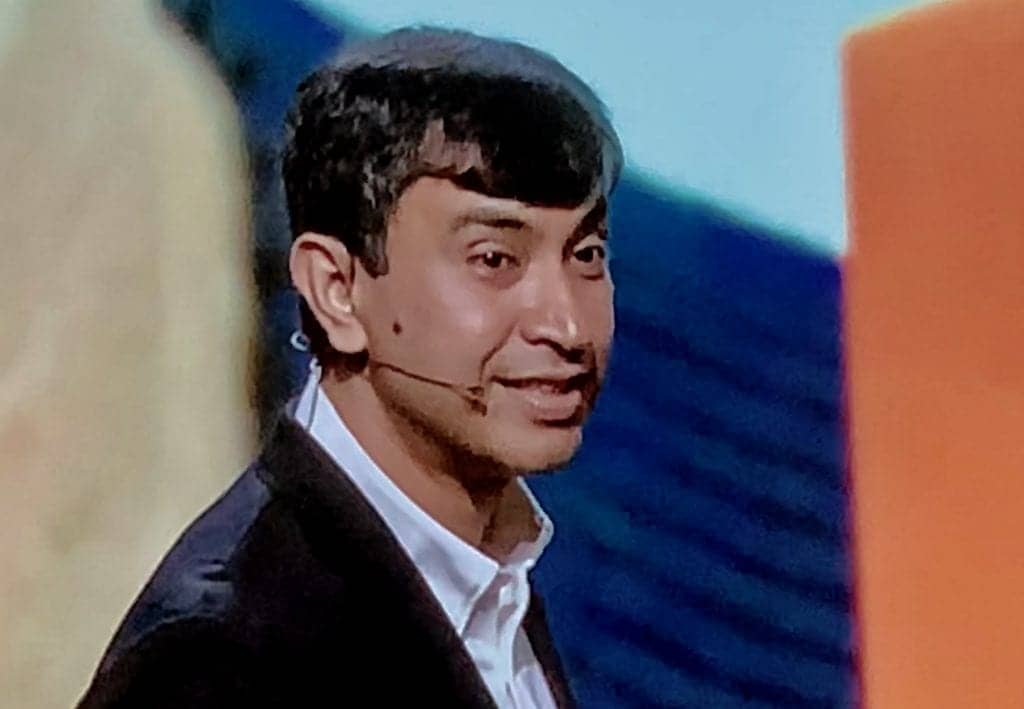 Dr Bhowmik explained that several of the world's largest companies—including Apple, Intel, IBM, Google, and Microsoft—are working on the "edge of AI." Intelligence is moving towards edge devices with increased computing power which combine sensor data and AI algorithms that drive machine learning. "Edge AI, simply put, is an implementation of artificial intelligence that builds on distributed computing," said Bhowmik. "We have a processor in the hearing aid itself, and we connect to the power of an iPhone or Android phone, which is connected to the Cloud [which has enormous computing power]. We connect smart devices to the smart Cloud; unlike traditional AI, where the cloud is smart, but the device not so much. To do Edge AI, we have to work with the best in the field to re-architect the AI engine—the machine infrastructure [that brings] the technology to the edge." Bhowmik says we are seeing only the beginnings of this technology emerge today. He believes that, while other companies in the hearing industry will also start to employ this type of machine learning, Starkey will already be moving to the next level at that point.  
He also offered some glimpses of "cutting-edge AI" development in the near-future, extending Livio Edge AI's sensor-based "healthable" technology for monitoring:
• Cardiovascular health. The current Livio AI contains a heart-rate sensor; however, due to problems associated with impression-taking/earmolds and the sensor contacts, it has not been implemented yet. Starkey expects to be able to add this soon to Thrive as part of its fitness tracking. Other areas being looked into are oxygen (O2) saturation in the blood and blood pressure.
• Body temperature. A built-in sensor to monitor core body temperature.
• Visual assistance. With the help of some kind of camera or optical device, the hearing aid can identify and describe what the hearing aid wearer is seeing;
• Emotion sensing. A capability to detect if the wearer is happy, sad, depressed, relaxed, etc, and offer possible options, if needed.
• Voice analysis. The capability for the hearing aid to "sense" if you're feeling stressed or in need of help, and ask you discreetly if you're in need of assistance.
Look for the upcoming report on the Starkey Innovations Expo and Hearing Review's interview with Dr Bhowmik in a future edition of HR online news.