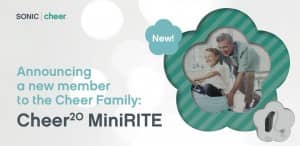 Sonic is introducing a new entry-level addition to its Cheer family, the Cheer20 miniRITE hearing aid. The company reports that Cheer20 has a combination of technology, convenience and value, creating opportunities for more consumers to experience natural sound, along with features users might not expect in an entry-level model.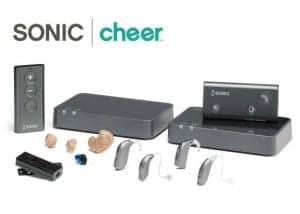 According to Sonic, the small, discreet miniRITE provides wireless Bluetooth streaming for easy connectivity to cell phones, music players, PCs and more, and a convenient push button for simple, easy volume adjustments. Like all Cheer models, Cheer20 is built on Sonic's Speech Variable Processing platform to make everyday sounds better.
The Cheer family accommodates a broad range of hearing loss needs in three technology levels featuring good sound performance on Sonic's Speech Variable Processing platform. All Cheer models provide convenient fitting with ExpressFit 2016.2.
Sonic is a US manufacturer of hearing care solutions has a global sales network represented in more than 25 countries. Sonic focuses its product development on its 4S Foundation (Sound that is natural, Speech intelligibility, Simplicity in usage, and Stylish design) to ensure that with Sonic, Everyday Sounds Better.
Source: Sonic