Signia, a global producer of rechargeable hearing aids, has announced Cellion™, said to be the world's first lithium-ion-powered rechargeable hearing aid that makes use of wireless inductive charging technology.
According to Signia, Cellion gives hearing aid wearers the convenience of unlimited wireless streaming for 24 hours on a single charge. The hearing aids are powerful enough to treat up to severe hearing loss, yet are comparable in size to other discreet receiver-in-the-canal (RIC) hearing aids, says the company. Cellion comes in 12 colors and has earned an IP-68 rating, making it highly resistant to water, dirt and dust.

Signia reports that, unlike other lithium-ion and silver-zinc rechargeable hearing aids, Cellion's unique OneShell design means there are zero charging contacts to align. This is intended to eliminate the hassle of exactly aligning the hearing aids inside a charger, making the entire system more reliable and convenient for hearing aid wearers. There is no battery door because the lithium-ion battery is completely integrated and sealed into the housing. This makes opening and closing small battery doors or replacing tiny batteries a thing of the past—which is particularly important for those with dexterity or vision challenges.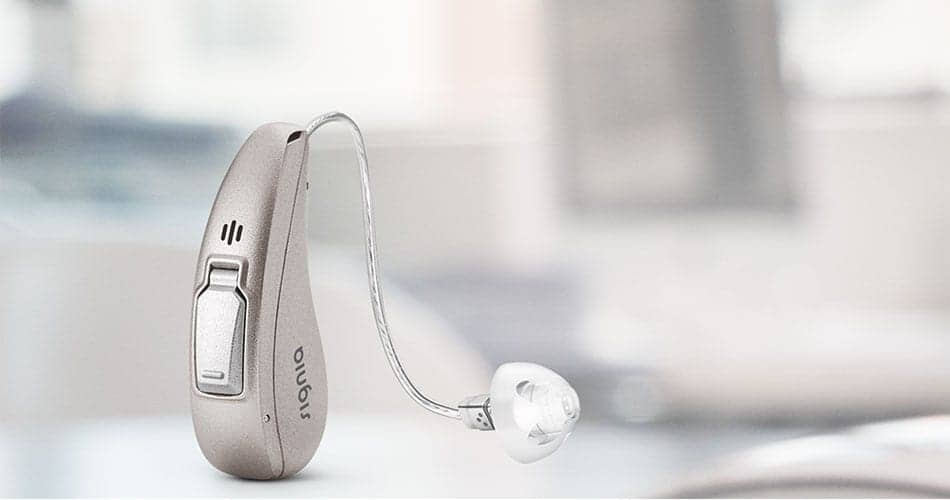 Cellion's smart wireless inductive technology contains several other benefits over competitive rechargeable hearing aids. Interchangeable charging slots allow the left and right hearing aids to be placed in either side of the charger. Once inserted, the hearing aids automatically turn themselves off and immediately begin to charge. When the hearing aids are removed, they intuitively know to turn themselves back on.
"It's no secret that consumers want the convenience of rechargeable hearing aids," said Scott Davis, CEO, Signia. "That's why we're so proud to bring the world's most advanced lithium-ion rechargeable hearing solution to market with Cellion. It combines all the benefits of wireless inductive technology on the outside with Signia's most advanced hearing technology on the inside. The result is an effortless listening, charging, and overall hearing aid wearing experience."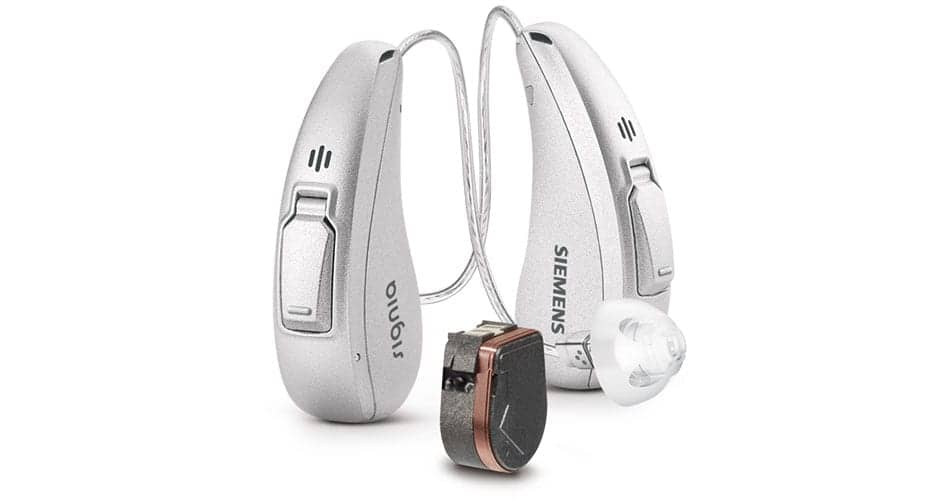 Davis says that Cellion hearing aids are fully charged in only 4 hours and ready to use for 24 hours  even with full-time audio streaming. The 30-minute fast charge feature enables more than 7 hours of hearing enjoyment. Eco-friendly Cellion can replace hundreds of disposable zinc-air batteries usually used during a hearing aid's lifetime. Another advantage for Cellion wearers is convenience, even when traveling. The charger unit is equipped with a standard micro-USB interface that gives wearers the freedom to charge their hearing aids with nearly any USB-compatible power source (eg, laptops, car adapters, power packs).
Signia has been helping to advance energy-efficient rechargeable solutions since 2007, when it introduced Centra Active® as its first rechargeable hearing aid. With the eCharger™ accessory, Signia hearing aid wearers have been able to enjoy the benefits of rechargeability for nearly a decade.
More information about Cellion can be found on the Signia website.
Signia is a Sivantos Group company. The business operations of the former Siemens AG hearing aid division have been incorporated into the Sivantos Group since early 2015. The former Siemens hearing aid division, with more than 5,000 employees, achieved revenues of 835 million euros in the fiscal year 2014/15 and a reported EBITA (with normalization) of 206 million euros. Sivantos' global distribution provides hearing aid specialists and sales partners in more than 120 countries. Particularly high value is placed on product development. To this end, Sivantos aims to develop into the world's leading company in the coming years with its brands Signia, Siemens, Audio Service, Rexton, A&M, HearUSA, and audibene. The owners of Sivantos are the anchor investors EQT, along with the Strüngmann family as a co-investor. Sivantos GmbH is a brand license holder of Siemens AG. More information can be found at the Sivantos website.
* Cellion primax delivers 24 hours of continuous use – this enables up to two days' normal usage with full wireless streaming
Source: Sivantos Group, Signia