iHear Medical has announced that it received FDA clearance for the iHearTest™, the first hearing test approved for over-the-counter (OTC) sales.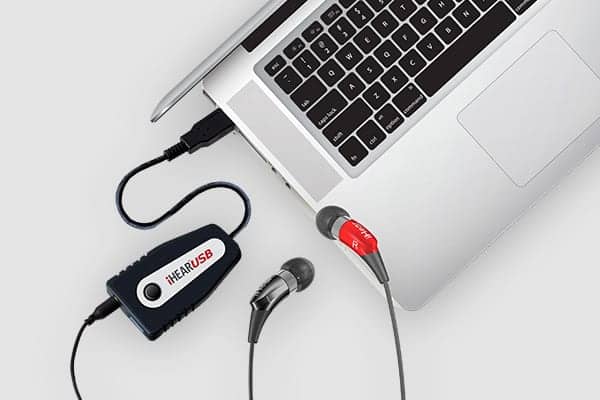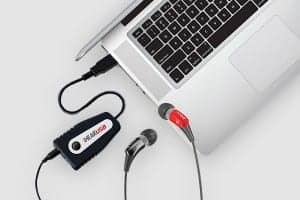 According to iHear Medical, the iHearTest is a hearing screener for profiling hearing ability based on the World Health Organization (WHO) guidelines, targeting adults who suspect they have hearing loss, or those reluctant to seek professional evaluation for a basic hearing assessment.
The company reports that its iHearTest and other hearing solutions developed by iHear Medical are in line with the disruptive technology that the President's Council of Advisors on Science and Technology (PCAST) called for in an October 2015 letter to the President recommending automated online hearing tests made affordable and available to those with age-related, progressive, mild-to-moderate hearing loss.
"This landmark FDA approval will allow us to reach out to millions who suspect hearing loss, allowing them to conduct a basic hearing evaluation for themselves or their family members from the privacy and convenience of their home," said Adnan Shennib, founder and CEO of iHear Medical.
The FDA approval of the iHearTest was based on extensive technological development and clinical research to demonstrate safety and efficacy, according to the company. An Institutional Review Board (IRB)-approved clinical study was conducted on 96 subjects with iHearTest results compared to WHO grading of hearing impairment using standard practice audiometry. The clinical study results showed 96.4% agreement with the WHO method using standard practice audiometry for the assessment of disabling hearing impairment. For the ordinal assessment of hearing ability, the iHearTest showed 85.9% level-by-level agreement and 100% agreement within ±1 level with respect to WHO grading using standard practice instruments.
While other manufacturers currently offer online and mobile apps for hearing tests, these tests are unregulated and reportedly do not comply with the accepted standards of audiometric evaluation. The reliance on uncalibrated headphones, speakers and sound cards can result in unpredictable test signals, which often produce inaccurate test results. iHear Medical reports that the FDA has previously intervened to remove unapproved hearing tests with unsubstantiated claims of accuracy.
The iHearTest kit includes a handheld USB device for connection to a personal computer and factory-calibrated earphones. The iHearTest software application is downloaded online and provides step-by-step instructions on how to administer the iHearTest. The iHearTest kit requires a standard personal computer running Microsoft Windows or Mac OS X. Test results are stored on a remote HIPAA-compliant server for review at any time by the consumer using secure online access. The iHearTest system also conducts periodic checks of earphone calibration to ensure continued test signal accuracy.
The company is careful to point out that the iHearTest is not intended as a diagnostic test to evaluate hearing health or treat ear disease. The test advises consumers to seek professional evaluation for any symptoms that may indicate a health issue.
The delay in basic assessment of hearing loss presents challenges for the hearing health system, which often deals with hearing loss at the severe stages, rather than early on during the mild and moderate stages. Because hearing loss is typically a gradual process developing slowly over decades, self assessment is often elusive with individuals exhibiting denial or assuming others "mumble" or are not speaking clearly. Psychological and other barriers prevent many from seeking professional evaluation early on, resulting in untreated loss and communication barriers. The lack of solutions available directly to consumers or through their primary care providers can result in a delay in basic hearing assessment and treatment of about 6-9 years, according to industry reports. iHear Medical states that while the vast majority of people with hearing loss can be successfully treated with hearing aids, less than 10% use them globally due to persisting barriers including high cost and lack of access to hearing assessment and treatment.
iHear Medical announces that it plans to retail its patented iHearTest kit for $49 USD which includes testing for two family members. To learn more about the iHearTest visit the iHear website.
iHear Medical plans to offer a range of web-based hearing solutions directly to consumers and through partnerships with leading insurance and professional distribution channels. Recently, the company announced partnerships with Ameritas, a US insurance provider, and AIER(???? ), a Beijing-based hearing solution provider.
iHear Medical is developing web-enabled hearing solutions and was founded by Adnan Shennib, who has started and led the development at several Silicon Valley firms, including InSound Medical, which was acquired by Sonova-Phonak in 2010.
Source: iHear Medical