Otovation has been at the forefront of developing a universal tele-audiology system. HR interviews the company's founder, Dave Davis.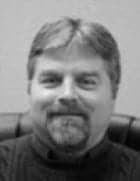 Otovation President and CEO Dave Davis
This edition of HR focuses on tele-audiology, and few companies have been more involved in this area than Otovation, headquartered near King of Prussia, Pa. Founded by Dave Davis in 2003, Otovation has licensed several patents and has developed a unique product called RemotEAR, which is designed to interface with all existing audiometric equipment, allowing clinicians and dispensing professionals to conduct testing remotely. HR caught up with Davis in September for a telephone interview:
HR: Can you tell us a little about Otovation and how you got started?
Davis: I had been involved, in one way or another, in the pharmaceutical and medical devices industries for about 25 years, and had been doing research on areas for business development, with particular interest in vision and hearing care. I came to the conclusion that a great opportunity existed for an innovative start-up in the hearing testing field that concentrated on portable diagnostics and PC-software-based products.
Otovation was actually an outgrowth of Sensory Arts & Science, which developed and commercialized the Pocket Hearo®. After seeing how much attention and traction the Pocket Hearo experienced in the months following that product launch, we formed Otovation in September 2003 to continue developing innovative products for the hearing healthcare market.
We currently have a good foothold in the portable screening and diagnostic hearing testing segment of the industry, and we're now moving into the clinical segment with many new products that will be launched in the next half-year.
HR: I understand that you were involved in telehealth in its early days, and you've leveraged your knowledge to develop Otovation's RemotEAR system. Can you tell us about this?
Davis: I think RemotEAR now plays a fairly large role in tele-audiology, at least on the diagnostic side. To give you some background, I ran a telemedicine/telehealth company back in the 1990s that did a lot of work in the areas of ophthalmology, dermatology, and infectious diseases. Even going back to those early days of the 1990s, nobody ever really argued against the benefits of telemedicine; the key sticking points have always involved issues like reimbursement and getting the right technology to fit the delivery model.
With the exception of video otoscopes, which were a part of the original telehealth movement back in the early 1990s, I think hearing care has lagged in telehealth. The main reason for this is that telemedicine in its early years was mostly based on large-format videoconferencing systems like Polycom and Tandberg. These were very expensive face-to-face systems that required a camera hook-up and a remote diagnostic consultation.
Several years later came a wave of "store-and-forward" telemedicine technology, which enabled you to take a few images or record a brief video, package this with some documents and/or forms, and send it to a specialist for a consult. This is often referred to as an "asynchronous model" [ie, not performed in real time]. So, for example, you'd send this package to a specialist in ophthalmology to get an opinion, and it could also be complemented with real-time videoconferencing.
But the point is these two systems of telemedicine came along in two different stages and often dovetailed or mingled with each other as larger facilities used them. Both systems were effective. A lot of these initial projects were either government funded or privately funded, including involvement with the Department of Defense [DoD]. However, the expense of the equipment—for example, a large-format videoconferencing system could cost $50,000 to $70,000—made it very difficult to get these systems established on a wide scale. Although they provided high-quality doctor-patient interaction, the model wasn't really financially sustainable. The costs just couldn't justify the benefits received.
This was especially true with rural healthcare, where you'd hook up rural health centers with Centers of Excellence in larger cities. And, although this was a great model, it didn't fly fiscally. Even with some of the reimbursement that did become available in the late 1990s (eg, fee-sharing models) and face-to-face videoconferencing, it still wasn't financially sustainable. Many of these projects were discontinued once the initial funding dried up.
Importantly, none of these systems lent themselves very well to hearing healthcare. However, spin forward several years to the advent of high-speed Internet and broadband connections, and we're now at a time when the notion of remotely controlling a diagnostic instrument is quite practical. So, today, audiology and other disciplines can begin to flourish and take full advantage of telehealth technology. We view this as a game-changer for this field.
HR: RemotEAR uses some special patented technology, correct?
Davis: That's right. I was doing some patent research, and found the pioneering work that Gregg Givens, PhD, and his colleagues at East Carolina University (ECU) had done on tele-audiology dating back to the early 1990s. They had been issued several patents pertaining to tele-audiology. I contacted them, and over a period of about a year, we arrived at an arrangement where Otovation would license these ECU patents. Essentially, they describe the preferred or best-practice modes of performing tele-audiology, and they cover audiometry, tympanometry, and OAE. (Video otoscopy is basically in the "public domain," so it is not covered by the patents.)
In my view, I think Dr Givens and his colleagues realized there really is a vital application for telehealth in hearing care—if done correctly. It covers both modes where you are remotely controlling the operation versus just an application control. We licensed the ECU patents about 2 years ago and began developing RemotEAR, which is a Web-conferencing technology that allows a hearing care professional who is at a distant location to operate the system and deliver a full diagnostic exam involving audiometry, tympanometry, and OAE, plus you could use a video otoscope and other PC-based equipment, as well.
I also want to make it clear that, although Otovation has licensed these patents, our goal is to make this an inclusive offering—which is one of the main reasons we've made it open to any manufacturer's testing equipment. So, RemotEAR is designed to work with any of the existing PC-based equipment that clinicians and dispensing professionals have in their offices. Our company's mission is to do what's right and create an engine for tele-audiology that everyone in the industry can use and benefit from. Our goal has always been to be inclusive.
HR: So, just to be clear, could you conduct a pediatric screening that includes, for example, an ABR system that isn't part of your patent licensing, as well?
Davis: Sure, you could do that—although I should note that our patents don't cover the ABR portion of the test. Effectively, RemotEAR creates a simulated environment where, in this case, the pediatric audiologist is administering the test to the patient, with the assistance of a trained technician, and providing whatever diagnostic testing that is deemed necessary—whether it's audiometry, OAE, ABR, etc.
The tele-audiology concept is fairly straightforward: you're just removing the professional's physical presence to another office, and controlling the diagnostic tests and processes as if he/she were there. Of course, in this case, it would be critical to have a trained assistant or technician on-site with the patient. And, indeed, all tests are best done with the help of an assistant or technician who can make sure that the transducers are placed properly, the patient is appropriately seated and comfortable, etc. This can be fairly critical in the case of a tympanogram or OAE, where the technician must actually insert the probe into the patient's ear and make the measurements. But, for all intents and purposes, the tele-audiology system is simply simulating a real-time face-to-face patient encounter.
HR: Besides potentially reducing costs, what other benefits are there for tele-audiology?
Davis: Probably the big one is access and reach: the ability to offer quality high-level tests and services where it's practically impossible or prohibitively expensive to send a qualified professional to administer them, as in rural or remote areas.
It also addresses a model that is increasingly important for dispensing professionals with regard to manpower, the number of existing offices, and multioffice dispensing; namely, increasing efficiencies and eliminating "windshield time"—or professionals traveling from one office to the next—and yet still performing all the important diagnostic tests for patients who need them at these satellite hearing care offices.
And, again, the assistant or technician is key to this process. You really need that kind of personal interface, as well as the ability to ensure that the test is being administered appropriately.
HR: So, how do you get started with RemotEAR? How does it work?
Davis: RemotEAR is designed to be simple and to solve most of the problems that once existed in tele-audiology by reducing the need for a lot of special equipment—and RemotEAR technology is available right now for hearing care professionals to try out and use. The key is that you can use the audiometer, tympanometer, OAE that you already have as long as it's PC-software controlled.
What we do is use a specially configured version of Web-conferencing technology—that's RemotEAR—to conduct the testing. Although it's free right now for those who are interested in trying it, in the future professionals will be charged a small subscription fee [estimated to be about $39 per month] and they can use their PC to control whatever diagnostic instruments they have at any remote location with the help of an assistant, as we discussed, who helps perform the tests.
RemotEAR is also a general-purpose Web-conferencing system that provides all of the typical things you see in services like GotoMeeting.com and WebEx that are designed for online staff meetings, Webinars, etc. However, in this case, it's focused on the needs of the hearing healthcare professional, staff members, and patients.
HR: Where is tele-audiology ultimately going to lead us?
Davis: I think first and foremost the audiology and dispensing community tends to be pragmatic in its approach in trying new things. Also, there will always be a need for technicians or assistants. In general, we don't advocate performing tests without having some kind of direct personal interface, and I wouldn't be the first to say that dispensing hearing aids requires a significant amount of personal interaction—requiring face-to-face contact to accomplish that. But hearing aid adjustments and similar activities may be done using these tele-audiology tools and methods.
What Otovation is currently trying to do is move the ball a little further ahead for professional care. In other words, think of RemotEAR as a new tool that helps facilitate the ability to deliver diagnostic care remotely. That's the direction from which we're approaching things; we're neutral on the hearing aid dispensing portion of this simply because it's not where our primary focus is. What I would say is that we want to overcome barriers that restrict delivery of quality hearing care. And, if anything, RemotEAR is all about offering a new way to deliver this care more efficiently for the providers. If you can dial into an office, connect, and deliver services remotely without having to encumber yourself with drive time, travel costs, and all that goes along with that, then I think it's apparent that this represents one more new tool or option for providing the best possible care to greater numbers of patients—while saving time and money for hearing care providers.
For example, you can invite people for a screening, and should you find a problem, the clinician can then invite them to a face-to-face meeting at the clinic or dispensing office that involves further testing. RemotEAR is a technology that is now available—and very viable—from a common-sense standpoint to make the remote diagnostic process a valuable facet of many hearing care practices.
HR: Many of us remember the Pocket Hearo, which was a pretty innovative product for its time, and you have, of course, continued to come out with several others. Can you tell us about your company's product development and evolution?
Davis: The Pocket Hearo was a great hand-held device that was definitely unique for its time; it provided accurate puretone audiometric testing for hearing assessment and ran on a Pocket PC® handheld computer. But it didn't have all the abilities that you needed to perform diagnostic testing, and it was built around that Pocket-PC technology [which ultimately gave way to smart-phones]. So from there, we developed the PC-based Amplitude Audiometer that offers both air and bone conduction. The Amplitude, which has been available for about 5 years, has also been integrated with various other kinds of systems, including balance testing and occupational health, as well as serving as a stand-alone screening device.
We also developed the OTOPod, which is currently our best-selling product, and we believe it is the world's most portable diagnostic audiometer. It wirelessly transfers data to the computer into our Symphony PC software which controls the audiometer and testing process. As with most of our products, it's Noah-compatible and HIMSA certified.
There's actually two models of the OTOPod: the M1, which was introduced in 2008, and the more recent M2 model which can actually program the full line of Widex hearing aids. Although we do have a valuable strategic partnership with Widex, some people get confused and think that our products are only for Widex dispensers. It should be emphasized that our products work with all types of diagnostic equipment and work with Noah, etc; it's just that you can use the OTOPod M2 both as an audiometer and as a wireless programmer for Widex hearing aids.
We will be introducing a couple of brand new products, a clinical audiometer called the OTOSphere®, a real-ear measurement (REM) system, as well as a hearing instrument test box called the OTOPro®. I think this transforms Otovation from what might be viewed as a "specialty devices company" that concentrates on portable audiometry into a full-range supplier of audiometric products. And, in the future, I think you'll see us continue to expand into even more areas. —KES
MORE ABOUT OTOVATION
Visit the company's Web site at: www.otovation.com