HR Archives | August 1994 Hearing Review
By Mary Meskan, MA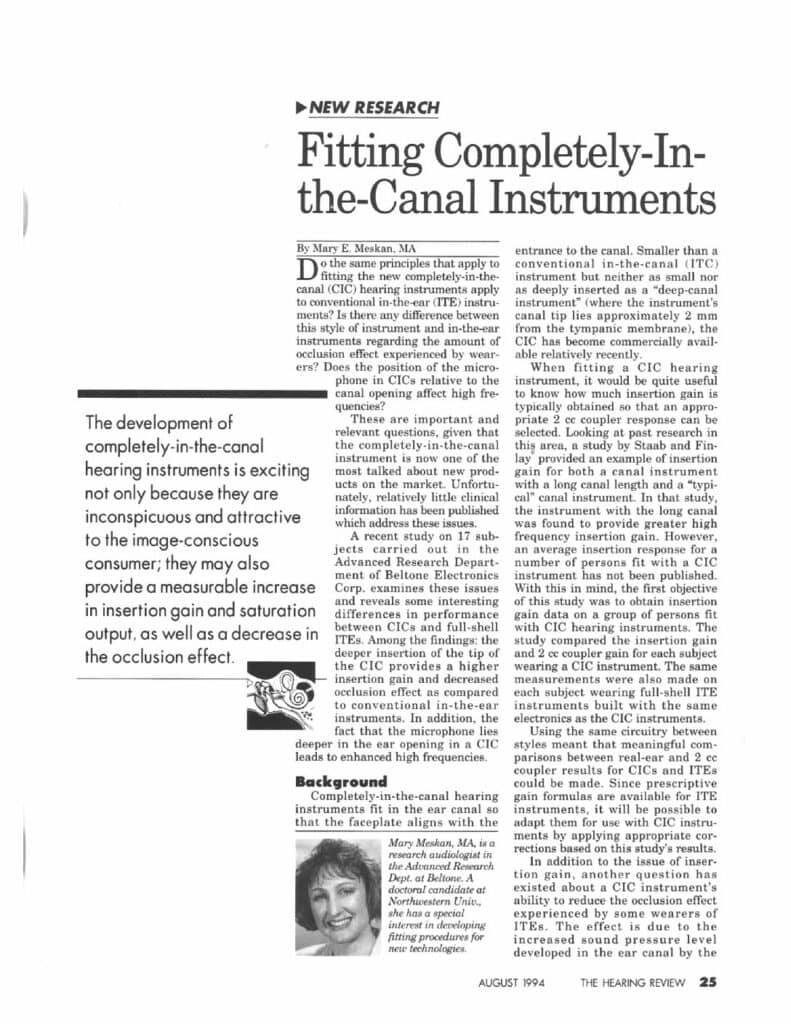 This early CIC-related article by research audiologist Mary Meskan, MA, who at the time worked at Beltone Electronics, provides information on the fitting of complete-in-the-canal (CIC) hearing aids, and looks at how they may provide measurable gain and saturation output, while reducing the occlusion effect.
Note: This article was published prior to the establishment of The Hearing Review website, but can be read/downloaded via PDF by clicking here or on the image to the right.
Citation for this article: Meskan ME. Fitting completely-in-the-canal instruments. Hearing Review. 1994 Aug;1(7):25-28.