In mid June 2013, Cochlear Americas released the Nucleus® 6 System in Canada. Built on a completely new microchip platform with five times the processing power of the Nucleus 5, the Nucleus 6 system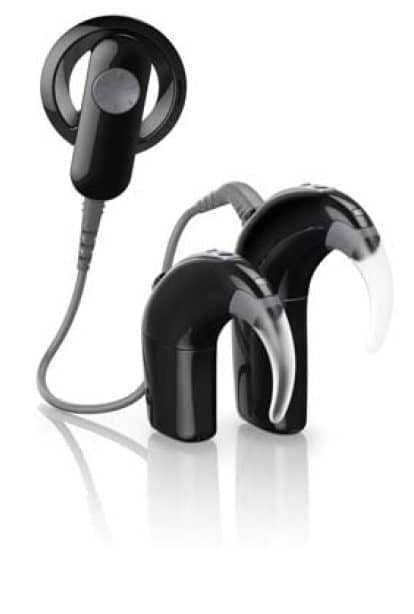 introduces multiple new features.
The new features include:
SmartSound® iQ

advanced sound processing to optimize performance in every hearing situation

Automation

with scene classifier (SCAN), which analyzes the sound environment and automatically applies the best sound processing technology

Direct wireless connectivity

to the sound processor linking customers to a wide range of Bluetooth and audio devices

Fully integrated hearing aid functionality

in every sound processor to boost residual hearing through acoustic stimulation

Comprehensive

data logging capability

providing a rich source of information for the clinician to help optimize individual performance

Small, water resistant BTE sound processor

Bimodal wireless connectivity, allowing Cochlear wireless accessories to simultaneously stream sound from Bluetooth and audio devices direct to GN ReSound, Beltone, and Interton hearing aids, as well as the Nucleus 6 sound processor.
"We are pleased to announce the availability of the Nucleus 6 System in Canada," said Chris Smith, president of Cochlear Americas. "Cochlear was the pioneer of cochlear implant technology over 30 years ago and continues to build upon that legacy by bringing industry first technology to our recipients so they can hear their best in real world listening situations."
The Nucleus 6 System is currently compatible with all Nucleus CI24RE and Nucleus CI500 implants, and Cochlear says that it is working to ensure that recipients with first generation implants will soon be compatible as well.
The Nucleus 6 is not currently available in the United States. Check with your Cochlear sales representative for availability in other countries.
SOURCE: Cochlear Americas