Cochlear Americas has introduced the new Cochlear Baha BIA400 series, which features a unique abutment surface technology that enables a tight adherence between the soft tissue and the abutment.
The new technology is a hydroxyapatite layer that is designed to minimize the need for soft tissue removal, as well as simplify the surgical procedure. As a result, implantation should be less invasive for patients and minimize soft tissue disruption.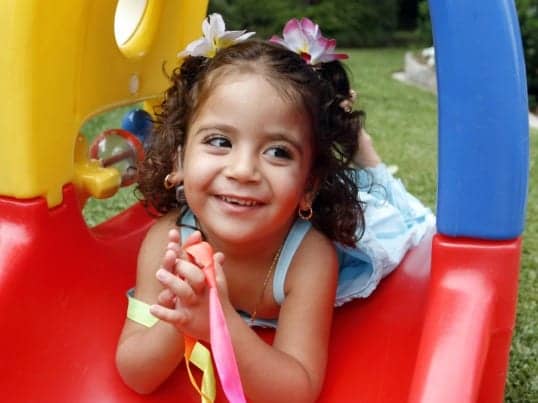 Cochlear Americas Pediatric Recipient
Additionally, the hydroxyapatite layer is designed to provide bone conduction patients with better aesthetic outcomes than with conventional percutaneous abutments. Leaving the soft tissue intact may also result in significantly shorter surgery time, faster healing, and increase the likelihood of normal post-operative skin sensation around the implant site, according to Cochlear Americas' press statement.
The Baha BA400 Abutment was recently cleared for use in the United States and Canada by the US Food and Drug Administration (FDA) and by Health Canada, but is currently being introduced through a controlled market release. Cochlear Americas said that it expects the BA40 series to be widely available to clinicians in early 2013.
SOURCE: Cochlear Americas