It took a decade of hard work and determination, but the effort is paying off for manufacturer, distributor—and the customer whose hearing relies on the power of tiny batteries.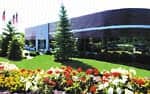 If they looked inside their watches, most people would learn they are already RENATA customers," says Henry Kessler, president of Sy Kessler Sales Inc. "They just don't know it."
Sy Kessler Sales Inc, a Dallas-based company, is the sole United States importer and distributor for RENATA-brand hearing aid and watch batteries. Henry Kessler and his brother Daniel, executive vice president, oversee the company. "I may be president, but I can't tell him what to do," Henry Kessler jokes. Henry Kessler oversees the battery sales side of the business. His brother oversees the marketing of other Kessler products, which range from jeweler's scales and loupes to diamond testers and microscopes.
The Kessler brothers took a small sideline business started by their father that was grossing about $80,000 per year and built it into a company that has annual sales of about $12 million. Their father, Seymour (Sy) Kessler, was a sales representative for the Bulova Watch Company. As a sideline, Sy Kessler started selling equipment to jewelers and watchmakers. After their father's death, the brothers—along with their mother, Sylvia, who recently retired—began to build on this sideline in 1980. The company was small, but the brothers inherited dozens of customers who bestowed on them a ton of goodwill, Henry Kessler says. "A lot of people gave us a shot because of their relationship with our father."
Sy Kessler had tried to market watch batteries along with the other equipment he was selling, but the battery business had not progressed very far when he died. Henry Kessler set out to build the battery side of the business as a distributor, but his dream was to launch his own brand. One day, reading a magazine, he saw a small ad for RENATA batteries. It was a brand he had never heard of. He approached RENATA, asking to be the company's sole distributor in America. "They said, 'No, the market is too big, but we'll be happy to supply you'," Kessler recalls.
RENATA, SA, is a 50-year-old Swiss company with its manufacturing plant in Itingen, a suburb of Basel. RENATA had begun as a maker of balance wheels for mechanical watches, but as watch technology entered the electronic era, RENATA's founder, Kurt Zehntner, refocused the company as a battery maker. Today, RENATA is a subsidiary of the Swatch Group, the world's largest watchmaker. RENATA turns out millions of batteries, and is making respectable progress as a relative newcomer in the hearing industry. Its batteries run the gamut of electronic devices, from watches to computers, but it is a relative newcomer to hearing aid batteries. As RENATA has grown, Kessler has grown with it. The relationship has been an informal partnership with a lot of give-and-take as Kessler has been in a position to market, and effectively market-test, succeeding generations of RENATA product. The relationship began modestly.

Batteries are automatically sorted.
Kessler says that after he contacted RENATA, they offered him better pricing than he had suggested to their representatives. The company sent him "a few hundred dollars in battery samples" and he took it from there. In the beginning he was not the sole US distributor, but he, more than anyone else in the United States, demonstrated the RENATA wares to computer makers and other manufacturers of electronic equipment. "I was their first US distributor," he says, "and the only one really loyal to them who sold only their product, and I sold the full line." Kessler was eventually offered exclusive distribution rights for RENATA batteries in the US. He remembers well when that happened. He had spent months working on a proposal for the sole distributorship, and he had a thick demo book with him when he left on a 1983 trip to Switzerland. The trip doubled as his honeymoon.
By the early '90s, Kessler realized quickly that his company, as a modest middleman, would not be able to sustain marketing batteries to the computer and electronic giants that were exploding with growth. Those OEMs (original equipment makers) wanted to buy directly from RENATA. Kessler sold RENATA that part of his distributor business, and the Swiss battery maker opened its own division.
"I met the Mr Zehntner, who has since retired, at a trade show. He pointed to an ad and said, 'How would you like us to run this ad with your name on it as the exclusive US distributor?' I'm thinking, 'He hasn't even seen my proposal, and I've been carrying this thing all through Greece and Italy.' My wife made him sit down and go through it with me anyway. I would say that after that our volume increased tenfold overnight. Over the years, I am sure I sold hundreds of millions of batteries, and eventually, we became their largest customer, so they tell me."

Battery trays are automatically filled.
Not so simple
It was not until 1992 that RENATA began manufacturing its Zinc-Air line of batteries for hearing aids. When they did, Kessler began marketing them to the hearing industry. Even now, the hearing aid battery business is only a small part of Kessler's overall RENATA sales. Last year, he says, his company sold about 25 million RENATA batteries. He estimates that less than 20% of that was hearing aid batteries. But selling to the hearing device industry turned out to be something of a labor of love for Kessler. As he learned more about it, he became increasingly attracted to it. That attraction was a good thing. It sustained him through a time when he had to be patient while RENATA worked the kinks out of its hearing aid batteries—and while both parties worked out the kinks in their joint packaging and marketing strategy.
"No one battery from any manufacturer is best for all applications," Kessler says. Some work well under dry conditions or in hot or cold where competitors' products may falter. From the beginning, RENATA was scoring points with retailers in warm, humid climates, where RENATA hearing aid batteries were more reliable and longer lived than some other brands. "In Hawaii, they love RENATA," says Kessler. "They've been telling us for a long time that we make the best."
That was not true elsewhere. When RENATA first produced hearing aid batteries, they got generally low marks from end-use customers and hearing specialists, Kessler recalls. "In a watch a battery lasts 3 years, but in a hearing aid, it lasts a week or two, or sometimes just a few days. RENATA was not getting the battery life that customers expected. We had to find a way to make a battery with more capacity. That was not easy. It took years, but we did it. A RENATA executive told me, 'Engineers are like bulls—they just don't move.'"

Henry Kessler, president of Sy Kessler Sales Inc, in the exhibition hall at the 2003 American Association of Audiology conference, San Antonio.
In frustration, Kessler made and then lost hundreds of customers among hearing aid retailers. "We thought we'd sell cheaper. Sell them cheaper, we thought, and they will come. That was not true. We survived because this was a sideline business and we could afford to be patient."
RENATA had another problem when their batteries would not insert properly in some brands of hearing aids. During the insertion process the battery would short across contacts and agitate the hearing aid's electronics. Kessler said "Discovering the problem was like looking for a needle in a haystack, and finally correcting it took time."
"There's an awful lot that goes into such a tiny battery. It's pretty mind-boggling," Kessler says. He recalls a lunch meeting in Switzerland when a RENATA expert began scribbling on the back of a place mat. "He drew just one tiny corner of the battery. He started telling me about how many pounds of pressure they had to put at each point, the gaskets and the agents they had to use. He covered the whole place mat with notes. There were four of us. We got up from lunch and were leaving when all four of us turned around in unison and looked at the place mat. We all laughed. I still have that place mat."
New batteries are tested for performance.
The engineering problems were not the only ones. In the beginning, Kessler and RENATA thought it would be a great idea to put large pull-tabs on its batteries so that the activation tapes would be easy to remove. Hearing aid retailers agreed it was a great idea, but they would not buy the battery packs. Hearing aid batteries came in dial packs, and the retailers balked at retraining customers. "We built a whole campaign on it," Kessler says, "but it just wouldn't go over. We tried to sell it for years."
RENATA persevered on the engineering side, and Kessler stuck to his knitting in distribution, and eventually RENATA overcame its problems and the marketing smoothed out in unison. RENATA was the first of all battery companies to put best-by dating on its packaging, Kessler says, something competitors copied long ago. The longevity and reliability of the batteries were vastly improved. "RENATA is Swiss made, and the Swiss are recognized as quality producers," he says. "It has only been in the last year or two that RENATA began to make a really world-class hearing aid product. But now our customers tell us RENATA batteries consistently have top-rated capacities, especially in low and high humidity environments. Our tests show that competing brands have a substantial variance in performance from one battery to the next. RENATA does not. Labor costs in Switzerland are very high, and perhaps our consistency is related to the high degree of automation that's needed to keep RENATA's costs competitive."
Battery cases are sorted.
The Demand Wave
Kessler says RENATA is now working hard to increase its manufacturing capacity. He says improvements in battery engineering and design are ongoing. "As Mr Zehntner always said, 'A battery is never a finished product.'"
As the so-called Baby Boomers age in the United States the hearing losses they experience will translate into a surge in the demand for hearing devices, Kessler predicts. He says the market for hearing aid batteries is already huge, as high as 400 million per year. But that could quadruple as Baby Boomers age, he says.
So far, Kessler has held back from marketing RENATA hearing aid batteries through discount chains. He thinks hearing specialists who sell the batteries appreciate that because it gives the RENATA line a "prescription" aura, which keeps customers coming back.
Kessler says forces at work in the hearing device industry other than the user surge of the Baby Boomers may also enlarge the market. "The price for hearing aids has gotten so high that they are leaving a vacuum at the low end," he says. "Now, if you buy a digital hearing aid, it may cost more than a laptop computer. They cost thousands of dollars and many people can't afford that. As the price goes up, the market gets smaller, so the industry has been flat over the last few years instead of growing the way it should. But there is pent-up demand at the low end."

Batteries are filled on the production line.
Kessler says with prices high neither manufacturers nor dispensers want to tamper with profits, but he expects a break through on the low end sooner or later. "I think eventually someone will be in position to take advantage of that low-end, built-up demand."
Looking even further into the future, Kessler thinks hearing devices and cell phones might someday be coupled in some sort of tiny ear-inserted communications tool. "These days, with kids and their cell phones—I see people are getting comfortable putting something in their ear. Maybe it won't be called a hearing aid someday, more a personal sound amplification device."
There will always be changes in batteries, Kessler says. If nothing else, changes in hearing aids themselves will force battery makers to adapt. Through it all, Kessler intends to stay involved in the hearing industry.
"We enjoy the people we work with," says Kessler.
George W. Wiley is a contributing writer for Hearing Products Report.