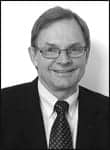 Ragnar Ahgren, CEO of Comfort Audio
Although the picturesque town of Halmstad, Sweden—home of assistive listening device (ALD) manufacturer Comfort Audio—was the site of several historic battles between Sweden and Denmark, the company's CEO Ragnar Ahgren insists that he's not in business to fight for market share with hearing instrument manufacturers in Denmark—or any other country. On the contrary, he sees ALDs and hearing aids as unifying products that are essential to each other, and makes it clear that the company develops only ALDs. "By not competing with hearing aid makers, but rather developing products that are either a complement to hearing aids or a substitute for those patients not yet ready for hearing aids, we see our products as easy to recommend, easy to service, and a natural fit for hearing care practices," Ahgren says.
Comfort Audio was founded in 1994 by two Swedish engineers, August Pansell and Carljohan Lagervall, who initially saw a need for an assistive listening device that could be used in conference rooms and the workplace. They produced the company's first product, Comfort Conference, an infrared ALD system. Gradually, with each commercial success, Pansell and Lagervall built a suite of ALD products that included ComLink, a complete system for children with hearing impairment, and Selecta, an FM system—all products offered primarily in Scandinavia.
Ahgren, an engineer who has served as the CEO of Comfort Audio for the past 6 years, first observed the progress of the company with the eyes of a competitor while he was employed for 16 years at the assistive devices division of AB Transistor (a GN Nord company). In 2002, Ahlgren joined Comfort Audio, becoming only its eighth employee. Sales almost doubled in 2003 and the company soon moved to larger premises. "Our goal from the start has been to be a leader and to be the best choice regarding ALDs for people with hearing impairment," Ahlgren says.
Although it is now a well-established manufacturer of pediatric, FM, and ALD systems in Europe, the company only recently opened its North American headquarters in Los Angeles, with its main focus on the ALD market for adults—especially those involved in the business world or who need affordable listening help at home.

Comfort Audio's staff in Halmstad, Sweden, has more than tripled in less than 6 years.
ALDs: Right Time, Right Place
According to the company, the majority of the 31.5 million people with hearing loss in the United States are currently not using any hearing devices for reasons that usually involve cost, comfort, and cosmetics. Hearing aids are sometimes expensive, and uncomfortable to wear, and some consumers, especially those with milder losses, find that the aids do not provide enough benefit and sound quality relative to cost.
Comfort Audio's recent success, according to Algren, is linked to its lifestyle and consumer orientation. In Europe, the company initially found dispensers and the industry servicing consumers who had the most acute hearing needs: typically the very old. In contrast, the company sees its main customers as younger people, or at least those young at heart. And they view these people as customers, not as patients who have a "disability" or "hearing loss."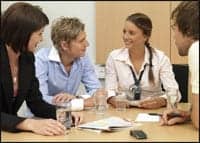 Comfort Contego.
It contends that dispensing professionals who recognize the value of offering affordable and attractive solutions for people not yet ready for hearing aids will establish a bond with future hearing aid purchasers. "Comfort Audio is taking aim at the issue of affordable pricing and at key issues of design," Ahgren says. "Our success so far in Europe and international markets is based on three fundamental design philosophies: 1) Uncompromised technology and sound quality; 2) Sophisticated style and attractive designs; and 3) Affordability and products that are priced for different buyers."
Overcoming the Objections
Most experts in aural rehabilitation and amplification acknowledge the value of ALDs. So why haven't ALDs become a more popular product with consumers and dispensing professionals worldwide?
"It's up to [ALD manufacturers], of course, to make high-quality products that work as intended," Ahgren says. "But it's also necessary to develop attractive designs—similar to iPods, MP3 players, and cellphones—that appeal to people whether they have a hearing impairment or not. The goal is to get everyone to say, 'Gee, that's nice; I like that.' Let's face it, years ago, we had some relatively ugly black boxes that conveyed the message of a 'handicap.' That's disastrous, in my opinion. We really need to make these devices using the latest technology on the inside, but also employ appealing designs that promote ease of use on the outside."
Ahgren contends that virtually everybody has at least some knowledge about hearing aids, but this is not necessarily the situation for ALDs. And this can be a distinct advantage for shaping consumer perceptions. "For example," he says, "many are unaware that microphone listening systems, alerting devices, and loop systems even exist. These products represent real value and interest to consumers, even if the systems may require some explanation. For this reason, it's very important [for our company] to create a good, simple package with a transmitter and receiver. The products need to be very easy to understand and use for the consumer, as well as for the entire distribution channel. It should also be understood by everyone that the device can be used with or without a hearing aid."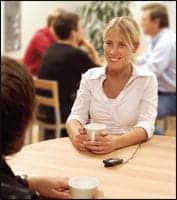 Comfort Duett.
An example where Comfort Audio's design technology is evident is Comfort Contego™, a high-definition digital wireless FM system. The look of the small units, including easy-to-read digital screens, makes it an attractive electronic device. Contego features built-in microphones that are adjustable for sound customization with omni/directional settings based on the listening condition. The volume for the transmitter can be remotely adjusted from the receiver.
"The Contego has a digital transfer [of signals] that has almost no delay compared to Bluetooth," says Algren. "Also, you can't eavesdrop on the system because the microphone and receiver are paired together much in the same way as Bluetooth. Some of these systems are now being used for courtrooms, boardrooms, and police stations, where people shouldn't be allowed to eavesdrop."
Comfort Duett™, a small affordable personal amplifier, looks like an MP3 player. In addition to the strong amplification (up to 60 dB), the device is said to provide high sound quality and to be integrated into home audio equipment, such as TVs, stereos, and standard telephones. It also has a rechargeable battery and a recharging unit.
"We thought we should have something special for people at work, and particularly at home, where people could have a high-power, high-quality amplifier for those not quite ready for a hearing aid—or to complement hearing aid use."
A good tactic in unifying the strengths and benefits of ALDs and hearing aids.
---
For information on Comfort Audio, visit www.comfortaudio.us.