The following Buyer's Guide is intended to provide information about assistive
listening and alerting devices. Descriptions of the products listed below were
provided by the manufacturers upon request of The Hearing Review. To obtain more information on the products, please circle the appropriate number on the Action Card located between on page 86 of this magazine or contact the companies directly.

ADCO Hearing Products, Littleton, Colo, offers marketing support for ALDs. Now available is a full color ALD catalog designed for professionals who want to offer patients every opportunity for successful communication. The catalog features pictures and descriptions of over 35 of the most requested products and accessories to meet the most common needs. Printed without pricing or company information, this 16-page catalog is ready to customize for your business needs and patients. ADCO also offers a large selection of assistive listening devices and equipment for deaf and hard-of-hearing people in the professional products catalog. (303) 794-3928.
---

ELT Group is a global consortium of enhanced listening technology designers and manufacturers. Trademarked brands include: AudioLink® personal and professional infrared assistive listening and translation systems; Porta-IR® portable infrared conference systems; AudioLink MI™ magnetic induction loop receivers; ChatterVOX® personal voice amplification systems; ChatPACK™ totable sound-field ; ChatterBOX™ UHF wireless portable sound systems; Teach~IR™ infrared classroom sound-field products; DynaMIC™ high performance microphones for ALD applications; and SchoolPhones™ sanitary headphones for classroom use. ELT Group provides design, development, and manufacturing services for OEM and ODM projects. ELT products are distributed in the US by connections unlimited inc and in Canada by ALDS Inc.
---

Global Assistive Devices introduces the VibraLITE 3, the newest in the company's line of vibration watches. Designed for all age groups, this device has a repeatable countdown timer for reminders of medical conditions, medication, time management, timing tests, procedures, and presentations. The company's ALD line also includes alarm clocks, bed shakers, telephone ring signalers, and telephone caller IDs for television. (954) 784-0035; www.globalassistive.com.
---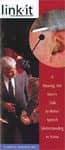 Hal-Hen is pleased to offer an FM-based system for the hearing impaired. The Conversor™ offers crystal clear clarity, range, economy, and many other advanced features. The Conversor's universal compatibility with most existing hearing aid technology positions it far ahead of other FM based devices. Hal-Hen's comprehensive offering of ALDs also includes: amplified receiver headsets, telephone sound and ring amplifiers, personal amplifiers, alarm clocks, strobe lights, bed vibrators, TV amplifiers/induction kits, telephone fire, smoke and doorbell signaling devices, alerting systems, closed captioning, TTYs, amplified telephones, tinnitus maskers, personal alerting systems and much more.
---

Selling Assistive Listening Devices has never been easier than with the DemoStation™ according to HARC, Kalamazoo, Mich. Designed to maximize marketing efforts, it is a self-contained, interactive ALD display module that allows hands-on demonstrations of telephones, ring-signalers, TTYs, and other alerting and communications devices. TV/VCR included, loads of electrical outlets, and more. Heavy-duty casters allow the unit to be moved as necessary. This "try before you buy" approach results in better-informed and more satisfied customers. A mini-catalog of the most requested assistive device products, without pricing, can be customized with the practice/business name. HARC can also provide catalogs and materials for those who do not wish to resell products. (800) 445-9968.
---

Attach the Pocket Speak and Read to cordless phones, pay phones, traditional phones, call boxes and TTY-compatible cellphones (using the direct connect cable). After calling the state's Relay service, you can then talk into the telephone's mouthpiece and read the responses. The Pocket Speak and Read is easy to carry and comes with its own carrying case. Harris Communications has been selling products for deaf and hard of hearing people since 1982 and carries a large selection of assistive devices. Call (800)825-6758 or go to www.harriscomm.com for all the latest product information.
---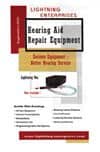 HITEC, Burr Ridge, Ill, is a major supplier of assistive products for people with hearing loss and has carefully selected products to meet highest quality standards. We can provide solutions including amplified telephones, signaling devices, TV Listening Systems and cellular products. HITEC is also at the forefront of developing innovative solutions to better access the cellular network. Our technologies include the TextLink Digital TTY, the T-Mobile Sidekick, and a variety of hearing aid compatible cellular solutions. Our popular personal assistive listening system, The Sound Wizard, will be re-introduced at the end of 2003. Look for many exciting new features on this popular ALD. (800) 288-8303; www.hitec.com.
---

Linkit Array Microphone is a wireless directional microphone array used with a hearing aid to improve speech intelligibility in noisy situations. Linkit can be used when directional microphones are not enough. Linkit contains 3 microphones working together to give an impressive 7-10 dB improvement in signal-to-noise ratio. Linkit works with any BTE or ITE hearing aid that has a built-in T-coil. The device can be used all day, but is typically used in special situations such as restaurants, parties, and meetings. A #10 battery lasts up to one month at approximately 4 hours per use. Linkit is available from Etymotic Research, Inc. www.etymotic.com (847-228-0006); and HARC Mercantile, Ltd. www.harcmercantile.com (800-445-9968).
---
Oaktree Products Inc, Chesterfield, Mo, is a major distributor of assistive listening devices and alerting systems. It serves as an unbiased resource representing Ameriphone/Walker, Williams Sound, Sonic Alert, HATIS, and Audex. With the "Simply the Best" patient brochure, an effective marketing tool, Oaktree profiles the best performing ALDs for your patients' needs. In addition, the company will ship to you or direct to your patient, guaranteeing hassle free service.
---

Oval Window Audio, Nederland, Colo, introduces the Portable InfoLoop, a completely self-contained induction loop assistive listening system compatible with all hearing aids, cochlear implants, and induction receivers that have telecoils. Weighing only 3 1/4 pounds and measuring 11" x 10" x 4", this transportable/table-top system houses a microphone, automatic gain control, noise gating electronics, built-in loop wire antenna, and 24-hour rechargeable battery. An external microphone with 10' cord is also provided. Listeners receive the signal at a distance of up to 4 feet from the system. (303) 447-3607; www.ovalwindowaudio.com.
---

Oticon Inc, Somerset, NJ, offers the System III and IV devices. System III consists of a handheld microphone, 6-ft cord, 17-ft extension cord, and a boot for direct audio input (DAI) hook-up to the company's BTE hearing instruments. The system also is designed to fit all manufacturers' hearing instruments that use boots with "Euro" connections (3-pin polarized plugs). When combined with various adapters, couplers, and parts, the DAI system will allow direct audio input from practically any audio source. (800) 526-3921; www.oticonus.com.
---

Phonic Ear offers three sound field systems for use in schools and commercial venues. The company's newest sound field, Radium, is an affordable, portable, two-channel FM system with two speakers and a receiver housed in a single column. Radium plugs into the wall or can run on its rechargeable battery for up to 8 continuous hours. Also offered is the Easy Listener sound field, a fixed FM-based system that uses 4 speakers for optimal room coverage. The 4-speaker VocaLight infrared system eliminates channel management, allowing unlimited installation.
---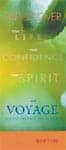 Siemens offers four types of ALDs: amplified telephones, infrared listening systems, alarm/alert devices, and personal communicators. Among its array of products, you'll find the new Siemens DirectEar™ Set 810, an advanced infrared television listening system featuring stereo/mono switch, compression switch and speed charger in the transmitter; DirectEar Set 100 infrared listening system with enhanced sound for favorite programming at home and at specially equipped public facilities; the Crescendo telephone for mild, moderate and severe hearing losses; and the Siemens MiniTech, a lightweight personal amplifier featuring digital volume control.
---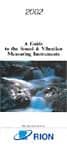 Sonovation introduces the Logicom-S2, a 2-channel, programmable, WDRC hearing aid with integrated FM receiver. Logicom-S2's 2-channel capability provides pediatric clinics and schools with exceptional in hearing aid/FM performance and versatility. Logicom-S2 eliminates the coupling issues, performance problems, and high cost associated with FM boot systems. With the push of a button, the Logicom-S2 hearing aid becomes a hearing aid + FM, no external antenna, nothing to attach, nothing to lose. Logicom-S2 operates on the 216-217 MHz band.
---

Ultratec. Simplicity is a family of attractive units working individually or all together to turn everyday sounds into signals you can see. Simplicity signalers flash a plugged-in lamp or send a signal to remote receivers to flash lamps in other rooms. In places where a lamp isn't practical, the Simplicity add-strobe offers the perfect solution. Use a combination of wall-mount and desktop models throughout your home, office, or apartment so that you'll never miss a sound. (800) 482-2424; www.ultratec.com.
---

With more than 30 different models of amplified, cordless, and text telephones to choose from, plus a wide variety of assistive listening devices, WCI is the "one stop shop" for all your hearing needs. From signalers and alarm clocks to personal pagers and alerting devices, WCI offers the very latest in assistive technologies. www.weitbrecht.com, or call for a free catalog: (800) 233-9130 (V/TTY).
---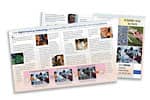 Williams Sound Corp introduces the new WIR 952 stereo infrared listening system. Williams manufacturers a variety of ALDs including the Pocketalker personal amplifier, Personal FM systems, and amplified telephones. For more information call (800) 328-6190 or visit www.williamssound.com.