In our February issue, we explore assistive listening devices (ALDs), communication aids that are often used—with or without hearing aids—to help conquer the challenges of background noise, lack of proximity, and less-than-ideal acoustics. Our roundup reflects the views of participants and is not intended to be a scientific survey.
We asked manufacturers/distributors:
What are your best-selling products?
Why are those items selling versus your other offerings?
Tell us about changes you envision down the road.
---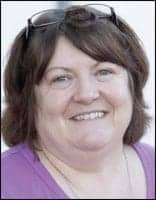 Peter Jungvid
Peter Jungvid
CEO
Bellman & Symfon AB, Sweden
president, Bellman & Symfon Asia Ltd, China
There are two series of ALD products in Bellman & Symfon—Bellman Audio and Bellman Alerting System. In 2009, we have been focused on promoting the Bellman Audio series, which includes Bellman Audio Maxi and Bellman Audio Domino—and these are our best-selling products in the United States. Maxi is a very popular and well-designed personal amplifier for elderly people with digital sound, minimum touching sound, large tactile controls, and clear indications. Domino Pro is a revolutionary, new personal hearing system that uses digital, state-of-the-art sound processing and wireless wideband technology to bring out speech in difficult listening situations. If a customer prefers fewer features than Domino Pro offers, a simpler version, Domino Classic, will be introduced next year with the same great sound qualities.
---
Michele Ahlman
Michele Ahlman
president
ClearSounds Communications
Naperville, Ill
Professional Office Neckloop Systems (PONS) have been a big part of our plan for the last half of 2009 and will continue to be a strong focus for 2010. ClearSounds identified a huge gap in the market for auxiliary devices to better utilize multiline business telephone systems. The new Bluetooth streamers have certainly helped this issue but are not always affordable, which is why we developed the Bluetooth PONS option. This more affordable solution has helped many customers who wear hearing instruments with telecoils connect directly to their office telephone systems and conduct the conversation utilizing their hearing aids. As seniors delay retirement and remain in the workforce longer, the need for affordable connectivity solutions will increase. We plan to expand our workforce solutions and introduce a line of smart, clean, and innovative telephones, which will ensure that your hearing-impaired customers maximize the use of their instruments and, more importantly, continue to communicate more effectively.
---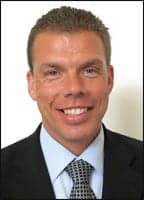 Patrik Liljekvist
Patrik Liljekvist
director of sales and marketing/ North Americas
Comfort Audio Inc
Park Ridge, Ill
Comfort Audio's best-selling product in the United States is the Comfort Contego, a high-definition, digital wireless assistive listening device. The HD sound is crisp and clear, and the small units have a distinctive look and feel, with easy-to-read digital screens. Both the transmitter and the receiver have built-in microphones that are adjustable, for maximum customization of sound with omnidirectional or directional sound, based on conditions. It sends its signals encrypted to prevent electronic eavesdropping—an industry first. It can be used with or without hearing aids. The signal carries some 75 feet. Recently, the world's first hearing products with both digital sound transmission and digital sound treatment were released in Europe. The response from the market is fantastic, and further new products will be introduced in the future.
---
Lori Foss
marketing director
Harris Communications
Eden Prairie, Minn
We carry a variety of ALDs including amplified phones, TV sound amplifiers, personal amplifiers, FM systems, neckloops, and loud clocks. In the past 5 years, both the quality and number of products have increased. Manufacturers have basic products meeting the needs of the older user but have also come out with feature-rich products that the younger user expects. Neckloops have been more in demand, and Bluetooth neckloops for cell phones are definitely popular. They offer a great convenience to people who have t-coils in their hearing aids. TV sound amplifiers continue to be popular with more models available in different price ranges. The quality of FM systems for group listening has also increased with more systems using digital sound processing. Cordless amplified telephones continue to be in demand with new models coming out every year. In terms of features, people particularly enjoy having a speakerphone and jacks for a headphone and neckloop. Many of the corded phones still sell well for seniors or those with vision impairments. Phones with photo dialing and large LED screens have become increasingly popular. In the future, I expect ALD manufacturers will continue improving their product line to meet the needs of a range of customers.
---
Ashley Cook
marketing coordinator
SafeAwake LLC
Columbia, Md
Our premier product, the SafeAwake, is our number one fire safety device for deaf and hard-of-hearing individuals. It listens for your smoke detector and activates a vibrating bed shaker, a low-frequency, high-decibel audible signal, and a visual light to assure you will awaken to the emergency. With our comprehensive sleep studies funded by the National Institutes of Health, and our patented technology, the SafeAwake offers the assurance and security that are demanded in this market. Since hitting the market, it has run several successful programs, including our current audiology program, in which we partner with audiologists all over the country to increase awareness of the device. This relationship has been very successful, allowing us to show our appreciation and give back to our participating audiologists, through donations to charities, foundations, and practices. Recently, the National Fire Protection Association changed NFPA 72 code to require the use of tactile devices such as SafeAwake in sleeping areas, including hotels, dormitories, and nursing homes. We anticipate several new safety devices in the near future.
---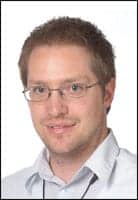 Brad Dodson
Brad Dodson
national manager, business development
Hitec Group International Inc
Naperville, Ill
Looking back on 2009, we have seen a mindset shift. Gone are the days of relying on catalogs for selling ALDs. Hearing professionals are spending more time getting to know the auxiliary devices that complement the customers' hearing instruments. Our best-selling product this year, by far, has been our exclusive ClearSounds Product Display. The all-in-one floor stand display comes loaded with six of the best-selling ALDs on the market. This approach not only simplifies the delivery method for the clinic, but also adds a key retail element and visual aesthetics which, when combined, ensure stronger ALD sales. The product selection is also customizable based on the clinic's customer demographic, which ensures only the most desirable products are given focus. We see simplified delivery models for ALDs being the key factor moving through 2010. As hearing professionals expand their product lineup to compete as holistic solution providers, they will need a simple and more effective tool to offer ALDs.
---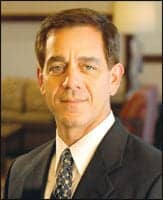 George Dennis
George Dennis
founder and CEO
TV Ears
Spring Valley, Calif
The doctor-recommended TV Ears wireless headset systems are our best-selling product lines, and ideal for folks who want to listen to the TV at their desired level without disturbing others. Aside from being lightweight and ergonomically designed for maximum comfort, the headset has three times the amount of power that other headsets provide, and customers are able to mute the television and still hear with TV Ears. We believe the use of TV-listening devices will become common moving forward. As TVs become more complicated, TV-listening devices will become more popular in the household.
---
Richelle South
customer service/sales manager
WCI
Santa Monica, Calif
WCI has been providing assistive listening devices for more than 25 years, and I can say, hands down, that the CapTel captioned telephone is the most innovative phone to come on the market for people with hearing loss. This remarkable amplified phone shows word-for-word captions of everything that callers say, letting people hear what they can but also read the captions if they need to. It's simple to use—just like any other telephone—with no complicated procedures or cumbersome equipment to deal with. Captions are provided by a free service that uses voice-recognition technology for quick, accurate captions at near real time. There are already several CapTel options—for analog land lines, use with digital cable phone services, and Web site access to see captions on certain cell phones. There is also a USB option that lets people view captions of their phone calls on their computer screen. We expect that there will be expanded CapTel services going forward.
On behalf of ALD users, we asked:
What brand/type of ALDs do you recommend?
Have you tried other kinds?
What do you like about your preferred product(s) versus other kinds?
---
Jeffrey Singer, MA
vice president of sales development
HearUSA
West Palm Beach, Fla
—TV Ears 2.3: The system covers 600 square feet of space and works with plasma and LCD flat screen TVs, and in the presence of fluorescent lights. The patented technology includes a noise-reduction ear tip originally developed for US Air Force pilots. The self-molding TV Ears Tips create an acoustically sealed chamber with the ear that reduces room noise. While the TV Ears are in use, the television volume can be lowered or muted without affecting the TV Ears headset volume.
—ClearSounds CSC600: The CSC600 combines ergonomics and functionality with powerful amplification and tone management technology. The handset gives you 50 dB of amplification with a full range of tone control. This phone offers outgoing speech amplification of 12 dB. It is equipped with speakerphone, caller ID, and call waiting. This phone has six programmable memory keys, a backlit keypad, and a large, backlit angle-adjustable LCD display.
—Sonic Boom alarm clock with bed shaker: This alarm clock has a large, bright green LED display, an adjustable time display, and volume and tone control. It wakes users up to any combination of loud, pulsating audio alarm and flashing lights, or they can attach a vibrating bed shaker. The alarm is compatible with Sonic Alert's line of signaling products such as the telephone, the doorbell, and baby cry alert devices.
---
Robert Herring, AuD
Robert Herring, AuD
owner
Listen Hear Audiology Center
Bryan, Tex
I use a variety of ALDs in my practice, depending on the specific needs of the patient. I recommended amplified telephones to many of my patients, especially phones equipped with a speakerphone. Also, neckloops are recommended for those with telecoils. I have recommended personal listening systems to patients in our local hospitals and rehabilitation facilities so they can better communicate with family members and their health care providers. These are usually not hearing aid users, but the seed of better hearing gets planted and sometimes they follow up in my practice to take that next step. Personal FM systems are recommended for pediatric and adult use. Bluetooth-enabled devices such as the Beetle are recommended to those who have telecoils in their hearing aids, but do not have compatibility with the newer Streamers and other bridging devices. Lastly, I try to promote television listening devices when I can, because this is often a big issue in the home of a hearing-impaired individual. TV Ears and other similar units are fairly inexpensive and, again, plant that seed of better hearing and help the patient get to the next level, which is a hearing aid purchase. TV amplification can also save a marriage!
---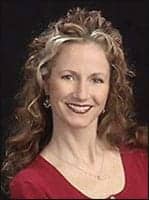 Lisa Christensen, AuD, CCCA
Lisa Christensen, AuD, CCCA
doctor of audiology
Ogden
Utah
TV Ears provides many good headsets that can be used in addition to hearing aids, or instead of hearing aids, while watching TV. They are very popular among our patients. The price is very reasonable and they do not require hearing aids to make them function. The infrared technology used to transmit the sound from the TV to the patient provides a nice clear signal when a person sits fairly still and faces the television. Static results if you leave the room or turn away from the TV. My daughter loves her Original TV Ears. We love not hearing her TV programs out loud any more. Many patients like them while exercising also. For more active TV listeners, the television headsets with Bluetooth technology provide a nice listening signal that can travel around corners and through walls. I personally love my Sennheiser Set 820S wireless headset the most. I am the active TV listener, never sitting still. This system seems a little less reliable than the TV Ears as far as breakdowns or batteries going down. This system can be coupled with hearing aids that are Bluetooth compatible from Oticon, or worn with simple headphones like those used with a Sony Walkman or iPod. For many of my patients who have hearing aids that are Bluetooth-compatible, the newest rage for improving TV listening is a system that works together with the hearing aids. My favorite system in the past year has definitely been the Siemens Tek Connect Bluetooth Listening System. I can make a special program in the hearing aids that will link up through the television and allow the patient to hear television more clearly and loudly than possible with hearing aids alone. The patient can also hear their spouse if desired by activating the microphone on the hearing aids. No additional headset is worn, only a remote control is required that interfaces from the Tek TV transmitter to the hearing aids, wirelessly.
---
Judy O'Rourke is associate editor for Hearing Review Products. She can be reached at [email protected].