Electrical engineer Henry Smith's interest in hearing health care evolved when he discovered a talent for fitting custom earmolds for the hearing impaired while at the Pennsylvania School for the Deaf in Philadelphia. The experience led Smith to found Authorized Hearing Systems (AHS), an earmold fabrication business that served a variety of customers.
In 1984, the fledgling company expanded into manufacturing custom-fit hearing aids. By 1994, AHS opened a full-scale manufacturing plant in Minnesota, an area of the country that boasts a considerable labor market with experience in hearing aid manufacturing, engineering, and operations.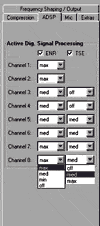 Stephan Sagolla, president of US operations, Interton.
Logical Transitions
Having successfully grown with a solid reputation for reliable manufacturing and dependable products, AHS was sold to Interton of Cologne, Germany. The marrying of the two companies was a logical one as each entity complemented the other and created a new organization that today achieves new capabilities neither one could offer on their own. Interton insisted on retaining the entire AHS management team upon acquisition, assuming the role of the learner in the new US market.
"We felt very strongly that, as AHS, there was nothing broken for us to fix. We were, and still are, convinced that the future strength of the organization rests in our vibrant management and sales team," says Stephan Sagolla, president of US operations, Interton.
There are approximately 155 employees in the Minnesota location, and 172 employees in Germany. While the principal strength lies in the development and manufacturing of digital hearing technologies, Interton also offers a complete line of hearing products that include analog and programmable instruments. Founded in 1962, Tuerk & Tuerk, the parent company of Interton, is a family-owned endeavor that takes great pride in the development of its own technology.
Interton/AHS
161 Cheshire Ln N,
Suite 500
Plymouth, MN 55441
Phone (763) 404-1122
(800) 247-4741
Fax (763) 404-9095
www.interton-usa.com
Currently, founder Hellmuth Tuerk and his cofounder and brother, Hans-Herbert Tuerk, lead the company from their headquarters in Cologne. They do, however, make frequent trips to the Minnesota operation to keep in touch with the staff, and to foster the same sense of family that exists at the Cologne facility.
Focus on Success
Powered by steady growth in the commercial and international markets, Interton has a foothold in the market that is underscored by a reputation for focusing on the needs of its customers. That result is no accident and can be credited to the corporate value of meeting the needs of the customer. This value is manifested in the establishment and practice of Interton's Focused Factory Concept. Under this quality-driven system, manufacturing is composed of regional teams of technicians who work directly with the Inside Account Manager. This enables each team to focus on the specific needs of customers in a small territory. Through this process, each member becomes familiar with the customers and assumes greater ownership of the products they produce. It is not as efficient and cost effective as the traditional assembly line, but the results speak for themselves. Because Interton is privately held, there are no stockholder issues to cloud the company's vision.

Brian Bender, vice president of sales and marketing
"It is doubtful that the Focused Factory Concept would be allowed to survive under a different corporate structure," says Vice President of Sales and Marketing Brian Bender.
Through efficiencies, economies of scale, and a dedicated work force, Interton has developed a formula that brings products to the market that match—and even exceed—competing products in terms of quality, features, and, particularly, cost.
In recent months, Interton has seen the major industry players alter their marketing strategies soon after Interton's ads began to appear in national trade journals. Prices started coming down to levels that curiously matched those offered by Interton. Bender is quick to note that most of those offers were "limited-time" promotions and not the standard price one could expect to pay on a regular basis. "Interton is making an impact but since we're not publicly held, there's not a lot for the competition to study," he says.
A Market to Be Proud Of
Beginning in 1990, AHS was awarded its first contract to sell hearing aids to the Veterans Administration (VA). The award represented a beneficial partnership that has continued throughout most of the last decade. The VA and other markets have provided a reliable stream of new hearing aid orders that help fund new research and development.
"It is through consistent sources of revenue that the company can engage in continuous improvement and development that, in turn, help our customers and the hearing-impaired population," says Sagolla.
Interton plans its future on the notion that in order to be the best, you have to give the best; the best products and technology, the best customer service, and the best price.