Family-owned and operated Insta-Mold Products Inc continues to thrive and expand its influence in the hearing protection arena under the direction of a second generation of owners.
When Sydney Gurschkov went into semiretirement a few years ago, the founder of Insta-Mold Products Inc knew he was leaving his company in good hands.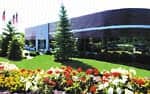 Richard Gersh, president.
"I just wanted to see my sons go into my business because I knew when they went into my business, one would want to move much faster than I did. I was a one-man operation. I did everything by myself … because I didn't want to give out any of my trade secrets that I'd learned over my lifetime. I wanted to give it to my kids—and that's the way it worked out," Gurschkov says. "They have free rein to do whatever they want to do."
While Gurschkov, who has a PhD in chemistry and is known to many in the industry as Syd Gersh, is still the company's chairman, Insta-Mold is mainly run by his sons, Richard, who is the company president (and also a chemist), and Todd, the vice president and head of the company's marketing designs.
"He always put that seed in me that he wanted to pass on the business, I think since late in high school," says Richard Gersh. "He always told me, 'There's a business here for you, if you want it.'"
Through continuous research and development, the Oaks, Pa-based Insta-Mold offers a range of silicones formulated specifically for the hearing health professional, including instant, room temperature, and laboratory heat-curable silicones, primers, adhesives, and accessories for complete hearing systems. All of the instant silicones are hydrophobic and highly durable, and can be formulated as soft or hard as customers want.
"We are the only company directly in the hearing industry in the United States that manufactures what we sell," Gersh says. "When you get something from us, you're not getting something that has been lying on our shelves for months at a time. We make everything in smaller batch sizes on purpose. We're willing to do that type of small batch work that the bigger companies are not willing to do."
The approximately 10,000-square-foot, single-story facility has a laboratory on-site, and also makes products for the dental and podiatry industries.
Insta-Mold used to be strictly a retail operation, but is now a wholesale operation. The company's client base comprises audiologists, ENTs, hearing aid dealers, and distributors. The company also sells heat-curable silicones directly to earmold laboratories and hearing aid manufacturers, "avoiding the middleman," Gersh says.
"We always try to make better materials—more durable, more flexible, better impressionability," Gersh says. "What we do best is formulate better silicones all the time; specially formulated materials, not just one general product, but for the specific needs of the hearing professional."
A Small Family Business
While Insta-Mold has been able to remain a small family business, with anywhere from 10 to 15 employees at a time, Gersh says he has worked to "expand our horizons a little bit" by creating new and improved products, and venturing further into the recreational and industrial markets.
"The focus of our company has been the chemistry," Gersh says, "but I don't think it's the end all to what we do.
"I think that we have become a little bit more outwardly sales-oriented. We're definitely being more aggressive today than we were 10 years ago," he says.
Gersh enjoys mixing his interest in chemistry with his interest in business, including sales, marketing, and customer relations.
"I like to wear a lot of hats, and a small family business allows me to wear a lot of hats," Gersh says. "This type of business affords me the ability to do a little bit of everything."
Gersh helped develop the company's impression material, Dur-a-sil Equal, and led the creation of its Insta-Mold Featherweight, a floatable silicone.
The company created a new packaging style for the Insta-Mold Featherweight silicone, which is now available in a multicolor start-up kit, and in the past 6 months, it has also improved the clarity of its Insta-Seal Plus clear silicone coating to make it more water-clear for less yellowing in the future. The coating is used solely in conjunction with the Insta-Mold II high-density silicone for custom earplugs, and the floatable Insta-Mold Featherweight silicone.
Gersh also expanded the company's focus to the general consumer by branching out into the recreational market, including shooting enthusiasts, motorcyclists, and musicians.

Insta-Mold formulates a full range of silicones specifically for hearing health care professionals.
"Those are all areas where we and our distributors try to get those people more knowledgeable about hearing loss and the different products that are available out there for them," Gersh says. "A lot of these people already have some level of hearing loss because of what they like to do recreationally. We are getting the hearing professional connected with those people to help them, whether it be to protect their ears or to help enhance their hearing with hearing aids."
The Insta-Mold staff has started attending more sportsmen shows to "spread the word a little bit more," Gersh says.
"The recreational market is very much a neglected area," Gersh says. "A lot of these people, the general consumers, are not getting the proper education about their hearing loss, or they're not aware of all the options available to them to protect their hearing or who to see to get their hearing tested or to get a hearing aid."
Recreational Audiology
To increase its exposure in the recreational market, Insta-Mold linked with Garry Gordon, MS, the president of EAR Inc, which is also the western headquarters for Insta-Mold. Gordon, who has been in the audiology field for more than 35 years, coined the term "recreational audiology."
It was while he was researching the use of silicones years ago that Gordon met Gurschkov.
"Syd has been very, very precise about quality control and wanting to do things right," Gordon says. "He has a passion for perfection."
Gordon says he knew that Gurschkov's expertise in silicone, and the ability to create instant molds, would be a strong combination in recreational audiology.

One of the company's most popular impression materials is Insta-Mold Featherweight, a floatable silicone.
"It was just unbelievable the reception we got from consumers with this high prevalence of hearing problems or exposure to high-risk sports. They needed ear protection, and making custom-molded earplugs for these people was very advantageous," Gordon says. "We weren't downplaying laboratories at all. It was just that, if you can get something made that works and you know how to make these things or modify them for earmolds whether it be for hearing aids, radio communications, or ear protection, it is really nice when the person can receive the product immediately."
Industrial noise protection is another big area of growth for Insta-Mold.
"It used to be thought that a custom earplug in an industrial setting was too expensive, and to a lot of companies, it still is, especially when you're doing a laboratory product that's costing an audiologist a certain dollar amount," Gersh says. "With the Insta-Mold process, it's a lot less expensive for the hearing professional to do that sort of work.
"The need for it is being understood more by the industrial companies," he says. "We can easily show them that over the long term, custom earplugs can cost them less than the cheaper disposable ones that they throw out at the end of every day."
Gersh says he plans to continue the company's growth in the future by listening to customers' needs, and creating the products for those needs.
"You try to stay flexible with industry change," Gersh says. "You always have to look at what's going on and what's necessary. Obviously, you need to have some sort of vision; otherwise you just float in no-man's-land somewhere. I do believe we're doing things in the right direction.
"If you have a good product at a good price and you're willing to work hard for the customer, there's always a place for your company," he says. "Because we're the only company that manufactures the silicone and works directly in the industry, we like to feel that we're a step ahead of some other silicone manufacturers out there because they're not directly in the industry. We always feel we're going to stay a step ahead with what's needed in the industry."
Gersh says his father's passion for chemistry was a great influence on his interest in the science.

Insta-Mold offers silicone custom earmolds, swim molds, and ear protection.
From the time he was 12 or 13, he worked summers at Insta-Mold, starting out by putting together instruction booklets, putting carrying pouches for earplugs into packs, putting mailings together, shipping orders, and even vacuuming and taking out the trash.
"I learned the business from the ground up," Gersh says. "I wasn't allowed to work in the lab until I got into college."
It was while he studied chemistry in college that Gersh began helping his father reformulate and create some products. After graduating in 1988, he returned to Insta-Mold for the summer "and I haven't left," Gersh says, laughing.
"I got the basic degree, and my dad taught me [quite a bit]," he says. "He knew what I needed to know.
"My father's always been a really hard worker. Whatever he started, he always took to the nth degree. He does that with everything in life," Gersh says.
That ability continues to help Insta-Mold on the occasions when Gersh needs a little help with problem-solving from his father.
"He's been doing this for so long that he's probably forgotten to tell me some things. Every once in a while, if something comes up that I am having trouble with, I will bring it up to him and he gives me an idea, and I say, 'How come you never taught me that?', and he'll say, 'It never came up,'" Gersh says. "It's impossible, with all the experience he has over the years, for him to remember to tell me everything for every issue that could possibly come up.
"And there are a few things that I learned that he's not quite aware of as well, so it works both ways, but it usually works the first way, not the latter way," he says, laughing.
Gurschkov studied chemistry in Germany before returning to the United States to work at a chemical company, where he trained in silicone. Upon leaving that company, he was not permitted to work in the field for 10 years under a proposed law at the time to eliminate the potential of giving away trade secrets. While the law ended up being passed as a 5-year ban, Gurschkov tried his hand at other industries, including polyurethanes, before settling into the hearing industry.
"I figured I'd try something that I didn't know anything about—hearing aids," Gurschkov says.
He started selling hearing aids for Beltone, which used acrylics to make earmolds. But after the parts were polished off, Gurschkov says they no longer provided an accurate mold.
At that point, he realized his expertise in silicone would come in handy as he started his own company to manufacture silicones for the hearing aid industry—something he knew would make a better fit for earmolds. In 1970, that company became Insta-Mold.
Gurschkov started making silicone earmolds with a one-gallon mixer, and eventually moved up to a 100-gallon mixer.
"The first silicone we came out with was the worst silicone you could ever imagine on this earth. It had poor adhesion, poor tear strength, poor tensile strength, lousy elongation. These were all things that we worked on, and we started to put out a heck of a product," Gurschkov says. "It's all a matter of chemistry."
"The earmold laboratories used to tell me in those days that silicones would never go over," Gurschkov says.
"They didn't know what silicones were in the hearing aid industry until I started," he says. "I saw a field that was wide open for making instant silicones. I made them for making instant earmolds, swim molds, and ear protection. That's the way we started out in the beginning. Today, we make everything—heat-curable silicones and instant silicones.
"Silicones are here to stay," Gurschkov says.
And so is Insta-Mold, in the hands of the next generation—just as Gurschkov wanted.
Gurschkov, who says he's "enjoying the good life now," working part-time and spending winters in Florida with his wife, still stays connected to the industry, reading every book on chemistry, meeting with others in the field, and traveling to Germany once a year.
"He gave us a solid foundation to work from. He took the business a certain distance that he could by himself, and now obviously with two people, we are able to spread our wings a little bit more," Gersh says. "So many people told my father that this product was never going to fly, but he stuck with it. He believed in it and built it into something. Hopefully, my brother and I can take it to another level also."
And could a third generation be in the company's future? Gersh, who has a 9-year-old and a 6-year-old, says he would support it—if that ends up being what his children want.
"I want them to do whatever makes them happy," Gersh says. "They like to come in here and see things. They think it's kind of neat, but seeing it for a half hour is not the same as seeing it for 8- to 10-hour days."
Danielle Cohen is associate editor of Hearing Products Report.