Williams Sound recently announced the debut of the company's next-generation Hearing HotSpot technology, which offers real-time audio via Wi-Fi with the all-in-one Hearing HotSpot Server.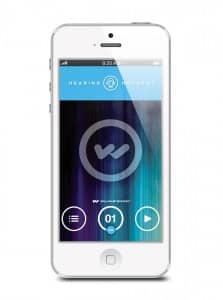 This technology is said to broadcast up to 16 stereo or 32 mono channels (per server box) of better-than-MP3 audio quality directly to an individual's smartphone or tablet. An advanced software algorithm delivers audio with ultra-low latency. In-app links offer each venue the option of customizable advertising. Purpose-built hardware components and innovative software offer exceptional performance and trouble-free operation.
Williams Sound has also introduced new loop system features and performance with the addition of the new DL107 NET and DL207 NET to its line-up of loop amplifiers. Network control and optional Dante audio inputs top the feature list. DSP audio processing provides good sound, and online calibration tools offer ease of installation. The single output (7.0 amps) DL107 is ideal for perimeter and single array installations. The dual-output (2x 7.0 amps) DL207 highlights dual-amp or phased-array installs.
The Williams Sound "TechBlue" team combines impressive talent with effective tools to keep customers at the forefront of wireless communication technology. The company provides design services free of charge, creating custom plans to help customers successfully deploy the technology in venues. Services include EASE simulation for infrared, Wi-Fi zone planning and system design, and software-based design simulation for loop systems to IEC standards.
New Distributor in Germany and Austria
Williams Sound has also recently introduced MediasPro Medientechnic GmbH as its new, exclusive, commercial sound distribution partner in Germany and Austria, effective June 6, 2016. MediasPro has been a distributor of professional audio equipment since 1999, representing a number of highly respected brands.
"We are excited about our new cooperation with Williams Sound," said Michael Voessing, CEO of MediasPro. "Williams Sound´s internationally renowned communication systems perfectly complement our current products and will help us to provide fully integrated system solutions for such applications as churches, multilingual conferences, guided tours, or audio streaming via Wi-Fi. We look forward to partnering with this outstanding manufacturer."
Williams Sound is a global designer and manufacturer of wireless communication technology, serving personal and professional listening needs worldwide since 1976. Williams Sound offers products and services for commercial markets such as hearing assistance, language interpretation, tour, corporate, education, government and house of worship.  These systems include Hearing HotSpot™ Real-time Audio via Wi-Fi, Digi-Loop® Induction Loop, Digi-Wave™ Digital Communication, Personal PA® FM Listening, Portable Hearing Assistance Tour Guide and SoundPlus® Infrared Systems.
Source: Williams Sound