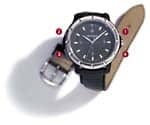 We strive to produce a product that matches our customer's design criteria, using a combination of computer-aided design tools, technological expertise, a thorough knowledge of the industry, and finely honed listening skills. Whether we produce a complete design based on generic sketches or integrate an existing design into a final product, combining our services with a customer's creativity early in the process is the key. Our engineering experts work hard to ensure that every component purchased from In'Tech meets the precise needs of each customer, often working directly with a customer's engineers. Our precise engineering allows us to create components as tiny as a plastic molded mesh wind screen with openings of .0045 inch and a holding tolerance of .0001.
In'Tech Industries Inc
7180 Sunwood Dr NW
Ramsey, MN 55303
Phone (763) 576-8100
Fax (763) 576-8101
www.intech-ind.com

Tooling
We believe consistent quality tooling, especially as the miniaturization of products continues, leads to the production of consistent quality parts. Our business began as a custom tooling operation in the mid 1960s, and we have not forgotten our roots. From the wire burned steel cavity block to the final hand-finished component, our highly experienced staff of toolmakers continually sets new benchmarks for the fastest lead times and the best costs within the industry today. We continue to incorporate new technologies to help us keep the injection mold making process current and ensure even greater design consistency and accuracy.

Production
With the widest variety of plastic hearing aid components in the industry—not to mention a vast assortment of accessories—we are diligent about maintaining precise manufacturing standards on our numerous molding machines, whether our products are manufactured ahead of time or just in time. Our skilled production crew constantly looks for innovative ways to en-hance and streamline our procedures without sacrificing quality in order to save our customers time and expense. We believe that maintaining a high level of human involvement in the inspection process is one of the secrets to our efficiency and excellent reputation for production quality.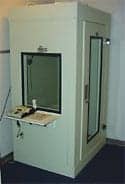 Quality Control
Our dedicated staff strives to ensure that our products are accurately designed, consistently produced, defect free and delivered on time. From the drawing table to the marketplace, our products are visually inspected by quality control experts—the same experts who ensure that our molding machines are set to specific documented processes. We pride ourselves on a solid work ethic that enables any one of our quality inspectors to stop a production line if he or she suspects a problem. Product quality is our number one commitment.