Unsatisfied with the insurance plans available to hearing aid users, one audiologist partnered with two insurance executives to create one that involved practitioners and their patients in the process.

Years ago, when Charlie Stone was a full-time audiologist practicing out of his four offices in the Minneapolis metropolitan area, he often told his patients about the various hearing aid options and accessories available on the market, including extended warranty coverage for newly purchased devices. But Stone felt that the insurance options available at that time were too complex and time-consuming: Forms had to be notarized, and insurance claims adjusters had to examine the hearing device before any reimbursement could be issued.
All of that eventually led Stone to explore the idea of creating his own hearing aid insurance company that would be practitioner- and patient-focused. After many meetings with what he terms unenthusiastic insurance agents and businessmen, Stone met insurance executives John Ditzler and Paul Turner, who both sparked to Stone's idea of creating a niche insurance company tailored to the needs of audiologists and their patients. In 1991, the three men founded Ear Service Corporation (ESCO) to do just that.
Today, Stone, who is still a practicing audiologist, serves as ESCO's CEO, while Turner and Ditzler are the company's president and vice president, respectively. More than 4,500 hearing clinics now recommend ESCO's insurance plans to their patients. Stone, Ditzler, and Turner manage 25 employees at the company's headquarters in Plymouth, Minn, a suburb of Minneapolis, as well as an affiliate company, ESCO Canada, in Montreal.
Partnering with the Practitioner
Insurance coverage for hearing aids is not a new concept, but not many companies offer such a service. Stone says before he created ESCO, only one company offered extended warranty coverage for hearing aids. As the price of hearing aids became more expensive, patients would ask him what would happen if they ever lost the devices. "I would explain to patients that loss replacement may or may not be covered by the manufacturer's warranty, and that loss and damage coverage may be available through a third-party insurer, or they should check with their homeowner's policy," he says. "But I didn't like the way hearing aid insurance companies handled the process; it took me, the practitioner, out of the loop of services. So I suggested to [the insurance company] how to change it and make it better, and they said they weren't going to change anything. So I said, 'I'll find a way to do it myself.' "
And so, he did. Stone, Ditzler, and Turner set out to design a different kind of extended warranty and insurance plan for hearing aids. Using Stone's experiences as an audiologist, Ditzler and Turner designed practitioner- and patient-focused insurance. "Most insurance products are designed around what the insurance [company] thinks the consumer needs," Turner says. "The big difference, we feel, with our company is that our products are designed around the practitioner's needs, as well as the patient's needs. So we started to plan our products from there."
Stone says he wanted an insurance plan that would make the practitioner the central part of the process. "We created the products and then found an underwriter to do it the way we wanted—the way I, as a practitioner, would like it to be done," he says.
ESCO does not directly market to consumers. From marketing to claims to repair and/or replacement, ESCO centers its products and services around the hearing health practitioners, whom they consider partners. As such, ESCO's services start with providing custom brochures to the audiologists who recommend the coverage to their patients. "We are the only company that asks the practitioner, 'What product array do you normally dispense in your practice?' " Stone says. "Most practitioners don't have every single product; they usually narrow it down to three or four companies. So what we do is tailor their patient applications to cover those three or four particular manufacturers."
Extended Coverage
While years ago it may have been more cost-effective for a patient to buy a new hearing aid when a device was lost or damaged after the warranty period had expired, more recently, as hearing aids have become more technologically advanced—and as a result, more expensive—the insurance expense is increasingly worth the risk of accidentally dropping the device in a sink full of water or forgetting it somewhere. Today's hearing aids can cost anywhere from $500 to $6,000 for sophisticated digital models and implants; a basic ESCO policy typically costs $50 to $200 per year, depending on the device.

In addition, most manufacturers will cover only a single loss, so if a patient accidentally loses or damages the instrument again within the original manufacturer's warranty period, the item may not be replaced or repaired a second time. ESCO's policies can supplement any remaining warranty or insure the entire device for loss, damage, or wear and tear, depending on the program chosen.
ESCO provides a variety of coverage for its clients. The basic product, Protection Plus, covers loss and accidental damage to a hearing device. ESCO's Platinum Plan also covers loss and accidental damage, as well as wear and tear, including corroded components, intermittent sound, and amplification problems. "Basically, the Platinum Plan is extending the manufacturer's warranty. It covers mechanical breakdown and failure, as well as loss and damage," Stone says.
The Platinum Plan costs an additional $75 a year above whatever premium is paid for Protection Plus, depending on the model.
In the event of a need for repair, depending on the coverage, the device will be either repaired to its former working condition or replaced. If the device cannot be repaired and is no longer manufactured, ESCO will replace it with a new model with similar features and quality at no additional cost.
ESCO's partners say they are committed to covering all brands of hearing instruments. "From the beginning, we covered every kind of hearing instrument manufactured. We still do. All the way from the lowest-end amplifier to the external components of cochlear implants," Ditzler says.
Moreover, ESCO provides insurance for previously purchased devices that are up to 7 years old. The only requirement is that a participating ESCO practitioner examine the hearing device and sign the insurance application form, stating that the device is in good working condition.
Streamlined Process
Another example of how ESCO demonstrates its practitioner-focused approach is through its simple claims process. At the time of a loss or need for repair, a patient files a claim with the participating audiologist, who then reports the claim to ESCO. Unlike some hearing device insurance programs, ESCO has never required that its claim forms be notarized—a benefit to the busy audiologist and patient. "We take practitioners at their word," Ditzler says. "This industry is pretty honorable, and we feel that you don't need to question anyone's integrity by requiring a notary public on the claim form."
Additionally, ESCO has never asked that damaged instruments be sent to a claims adjustment firm. Instead, ESCO directly authorizes its audiologists to send the broken hearing device to the practitioners' preferred repair laboratory or to the original manufacturer.
The purpose of ESCO's streamlined process is not only efficiency, but also to keep practitioners and clients in the loop. Stone, Ditzler, and Turner believe their company's process leaves patients more satisfied because they can file their claims directly with their audiologist, a person they most likely know and trust more than an anonymous telephone customer service representative. Likewise, they believe audiologists are more satisfied because they are able to work with the repair laboratories they know and trust, rather than with a claims adjustor or an unknown laboratory authorized by an insurance company.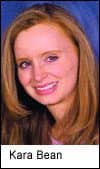 The company has several other ways of keeping its practitioners in the loop. Although a client may purchase ESCO insurance on the Internet, the person is required to bring the hearing device to an ESCO practitioner, who examines the device and signs the application form, confirming that the device is in good working condition. This minor interaction may lead to a simple battery sale or a new long-term client.
Additionally, ESCO helps audiologists and their patients stay in contact through the company's Reminder Care program. After selling a new instrument, the participating audiologist can register the hearing device with ESCO, which will keep track of the item's warranty expiration. Then, 30 days before the end of the warranty, Reminder Care will send a letter to the patient indicating the device's upcoming warranty expiration date. The notice also informs the patient that ESCO insurance policies are available at the audiologist's office where the device was purchased. Even if the patient does not choose to buy an ESCO insurance product, Reminder Care will send the patient a yearly reminder to visit the audiologist for a hearing aid checkup.
Insurance Regulations
Audiologists who offer ESCO insurance plans do not receive any commissions from the policies they recommend. By law, only an insurance broker can receive a commission for insurance sales.
However, participating audiologists indirectly benefit financially through increased patient communication that may lead to hearing aid upgrades, referrals, and checkups. The audiologists also may receive financial benefits through refitting fees that they can charge after the hearing device is either replaced or repaired. As another benefit, if ESCO's reimbursement for refitting is less than the customary fee of a particular practitioner, ESCO can incorporate a patient co-payment, and include that in the practitioner's customized brochure.
Meanwhile, ESCO continues to improve and design more insurance and marketing products for audiologists and their patients.
One change that will occur within the next several months is a tiered pricing structure. Currently, premiums are tied to a specific model of hearing aid, which requires that the audiologist look up the premium that matches the specific hearing aid. ESCO realized that audiologists and patients preferred a more simple pricing structure. While the details of the new pricing structure have yet to be finalized, the premiums for the basic Protection Plus plan will be set at four-tiered price points, rather than being tied to a particular model. For the Platinum Plan, the cost will remain the same at an additional $75 on top of the Protection Plus price.
Another marketing program to be introduced will provide dispensers with patient notification when a hearing aid is replaced by a manufacturer. The notice will ensure that the patient understands the limitations of the manufacturer's warranty for the replaced instrument, as well as provide the patient with information about how to obtain additional or extended coverage through the ESCO practitioner.
ESCO's future also includes challenges that come along with working in the insurance industry. Insurance regulations are constantly changing; about 15 states have changed their regulations on warranties and insurance, as well as who can sell them to consumers. As a result, ESCO is addressing the needs of its practitioners by designing a separate warranty product that may be offered directly by practitioners to their patients without being subject to insurance regulations. For the insurance portion of the product, which covers loss and damage, patients will be given only a brochure by the audiologists, and then deal directly with ESCO.
"We feel that we are the insurance experts in this field. It's our obligation to educate our dispenser-practitioners about the products they're selling. If they're offering any advice, we have to educate them on how to do it without getting into any compliance or regulatory violations," Turner says.
Tor Valenza is staff writer for Hearing Products Report. He can be reached at [email protected]
HELPing Consumers
ESCO's services go beyond providing insurance. Since its founding, the company introduced a hearing aid financing program through the HELPcard®, a Springdale, Ark, company that provides a credit card for the financing of the private-pay portion of health care expenses. "I realized as a practitioner that I want my patient to write me a check or give me a credit card. If they can't do [one of] those two things, I want to be able to offer them some sort of terms. But having offered terms myself, personally, I found out that's not what I really want to do as a practitioner. I'm not a bank. So, the financing program is basically for the practitioner who wants a check or cash or a credit card, and if the patient can't do that, the HELPcard can provide financing for those patients," says Charlie Stone, ESCO's CEO.
ESCO made sure it partnered with a financing company that would give borrowers the type of customer service that would take into account a customer's hearing impairment. "We chose [HELPcard] because they were small enough to offer customized service. The people who answer the phones there deal with hearing aid people every day. They're not dealing with car loans or anything else; they're specifically trained in the hearing industry to deal with the issues involved in those risks," says Paul Turner, ESCO's president. "We do all the training of their people, so that if a person says, 'What? What?' [because the caller is hard of hearing], they know how to rephrase things, and how to ask the question again."
The HELPcard's interest rate and the credit limit vary according to the patient's credit. While any patient can apply for the HELPcard, those with good credit would probably receive a more favorable interest rate from a standard credit card. A patient can apply for the HELPcard through the audiologist, who can generally receive an answer within a few minutes. If approved, the patient can immediately purchase the hearing aid at the practitioner's clinic. —TV