Over 7,500 audiologists, students, and industry representatives are expected to attend AudiologyNOW! 2013 in Anaheim, Calif, on April 3–6, 2013.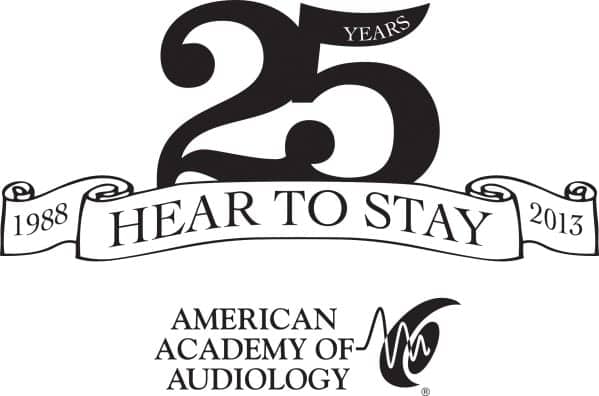 The American Academy of Audiology's annual conference will celebrate its 25th anniversary by highlighting new innovations in audiology, as reflected in this year's convention theme, "Innovating the Future."
Part of "Innovating the Future" involves the future of audiology—students enrolled in audiology programs across the nation. This year marks the first Student Academy of Audiology conference, which will be held April 3. In "Case-Study Investigations," students will hear from internationally recognized audiologists, who will present clinical cases and lead discussions on clinical problem-solving that involve various aspects of audiology, including auditory-evoked potentials, cochlear implants, pediatrics, and vestibular.
The Academy Research Conference (ARC), returns for its fifth year and will also be held on April 3. Entitled "The Moral of Binaural: Why and How Hearing Should Be Restored to Both Ears," this year's ARC will look at the latest findings on how the brain responds to binaural information, and the ongoing work to translate that knowledge into improved use of intelligent hearing devices.
The Cochlear Implants Mini-Conference, "Expanding Indications for Cochlear Implants in Infants Aged 6 to 12 Months," is a new specialty conference that will make its debut at this year's event. This mini-conference will be held on Saturday, April 6, from 8:30 am to 12:00 pm and will focus on various topics in pediatric cochlear implantation and language development. Participants are also encouraged to learn more about the Cochlear Implant Specialty Certification Exam, in addition to visiting the Research and Clinical Posters in the cochlear implant category.
A new lecture series, Topics in Tinnitus, will debut at AudiologyNOW! on Friday, April 5, from 1:30 to 4:30 pm. Dr Pim Van Dijk, professor of audiology at University of Groningen in The Netherlands, will present the inaugural lecture, entitled "The Neuroscience of Tinnitus and a Rationale for Treatment." The annual Marion Downs Lecture on Pediatric Audiology will be given the same day, from 10:00 to 11:30 am, and is presented by Dr Richard C. Seewald, distinguished professor emeritus and research associate at the National Centre for Audiology, and Faculty of Health Sciences, University of Western Ontario, Canada. Seewald's lecture is titled "Retrospective on the Development of a Science-Based Approach to Pediatric Hearing Aid Fitting—What a Difference 40 Years Can Make!"
Returning for its second year on Saturday, April 6, from 8:00 to 11:30 am, is the Improving Patient Care through Innovation in Workplace Management Lecture. This year, a multidisciplinary team from Rush University Medical Center, Chicago, will present a lecture titled "The Impact of Patient Experience Data Collection on Patient Satisfaction in an Evolving Reimbursement Climate." Members of the Rush University Team presenting the lecture are Francis A. Fullam, MA, assistant professor, management, and senior director, marketing research and patient relations; Dr Briana J. Jegier, assistant professor, Health Systems Management, and women, children, and family nursing; and Dr Keri Kwarta, clinical instructor and director of the Audiology Patient Quality Outcome Program. These lectures are presented by the American Academy of Audiology Foundation.
More information about the conference is available at www.audiologynow.org.
SOURCE: American Academy of Audiology