Not long ago, I was doing some spring cleaning and stumbled across one of my many "old technology" boxes. This box contained cables, adapters, and interface cards that, at one time, represented the state of the art in personal computing. After a brief moment of nostalgia, I closed the box and moved on. The next box was full of old hearing aid programming interfaces from the days before NOAH and HI-PRO. This little trip down Memory Lane reminded me how far technology has come in a relatively short time. It also reminded me that the hearing care industry usually follows the mainstream in terms of technology.
Wireless technology has become a part of everyday life. Remote controls allow us to "channel surf" our televisions from the comfort of recliners. Many offices—and even your local coffee houses—are offering wireless access to the Internet through WiFi technology.
Wireless technology has made a significant impact on hearing aid technology as well. For example, Unitron Hearing uses this signal transmission technology in its new wireless digital CROS/BiCROS microphone system. Similarly, Interton uses another kind of technology for their wireless CROS/BiCROS instruments. While these technologies are excellent for computers, PDA's, and hearing aid applications, they generally are not appropriate for small, stand-alone diagnostic and fitting devices.
It should be recognized that several of the largest companies in the hearing industry already have divisions dedicated to developing and manufacturing headsets for landline and mobile phones. These companies see a benefit in merging ideas from their various communication products divisions, and many (along with other hearing aid and equipment manufacturers) are pursuing wireless functionality in hearing devices (for example, see the comments by Oticon CEO Niels Jacobsen in the October HR1 as well as the article by Powers & Burton in this edition of HR).
The importance of wireless systems goes beyond the ability to rid ourselves of annoying and cumbersome programming wires and cables.2 Mobility and the ability to test and fit patients with hearing aids off-site is one great advantage of wireless. Hearing aid testing and fitting will be able to move from room to room and site to site with greater ease. Additionally, information about patients may be transmitted more seamlessly between test equipment, computers, and hearing instruments. Today, wireless communication in telehealth is fairly common for hospital telemetry systems and some emergency medical services. Likewise, it will become increasingly common in hearing industry applications.
Protocols are also being developed to allow data exchange over the Internet or from other data systems and devices, and these may be displayed on hand-held devices. Ultimately, these systems will help redefine the hearing health care clinic.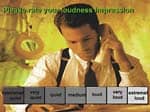 Figure 1. The Otoflex 100 is an example of a Bluetooth-enabled testing device for probe-tone tympanometry, reflex screening, reflex decay, and eustachian tube testing. These types of wireless test devices will help eliminate testing equipment that is tethered via wires to computers or other diagnostic hardware, making testing more mobile while reducing space requirements. The Otoflex line uses Bluetooth wireless technology to transmit data between the hand-held units and the computer and software. They have a range of about 33 ft. The USB antenna that receives the Bluetooth data snaps into the back of most computers and costs around $40.
Hearing care professionals have worked with FM and Infrared (IR) wireless assistive listening systems for years. One landmark in wireless communications is the advent of Bluetooth which, in addition to being firmly established in mainstream applications, is rapidly moving into the hearing care arena.
What is Bluetooth?
Like many technologies in the hearing care field, Bluetooth got its start in Scandinavia. Named after Harald Bluetooth—the Viking King who united Denmark and Norway—Bluetooth wireless technology is uniting modern computer users.3-5 Bluetooth is a data transmission system that enables wireless networking and connectivity among different devices. Developed by Ericsson, it is a short-range (10-100 meters, depending on the Class) wireless transmission system. The Bluetooth Special Interest Group (SIG)3 of equipment manufacturers promotes the development of products utilizing this standard and are committed to making all the applications of the technology link together correctly.
Bluetooth devices "seek out" other Bluetooth devices. When they come into close enough proximity, they recognize each other, perform authentication and privacy checks, then network together. For the consumer, the main advantages of Bluetooth are its size, economy, and transparency in connecting with other devices. Bluetooth technology is being used in many mainstream applications including, but not limited to, cell phones, PDA's, computer mice (I'm using one to write this article), printers, and keyboards.
One large advantage of Bluetooth is that it offers developers and users the ability to scale the level of security depending on the specific needs of the applications and devices. Bluetooth is also supported by tech giants like IBM, Microsoft, Nokia, and Motorola, so it enjoys a good deal of innovation and product stability, as well as funding for product development. Likewise, this technology has also reached into the hearing care industry. Some familiar industry names that are using Bluetooth technology include Gennum, GN ReSound, HITEC (Cardo Systems), Logitech, Phonak, and Plantronics.3-5
As one more surprising example of the allure of Bluetooth hearing aid applications, there is even a Web site—reportedly established by a former Ericsson employee—devoted to do-it-yourself instructions for building a Bluetooth-compatible hearing aid (Note: I'm certainly not advocating that people try this themselves!).6 The point is that Bluetooth-compatible devices, like hearing aids, are inherently communication devices—and these technologies are destined to overlap to a greater extent in the future.
Currently, there are at least three Bluetooth-enabled products specifically designed for the hearing health care industry: GN Otometrics' OTOflex 100, Phonak's Smartlink SX, and HIMSA's NOAHlink. When planning this article, I asked Terry Ross from GN Otometrics and Pat Henry from Phonak to discuss their company's Bluetooth products. (Author's Note: Pat Henry's commentary has been adapted and reprinted with permission from an interview with AudiologyOnline Editor Douglas Beck.7)
Bluetooth in Diagnostics
By Terry Ross, vice president of sales, GN Otometrics, North America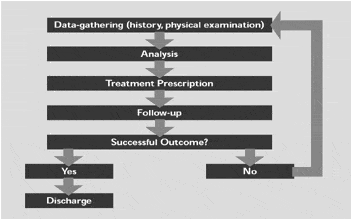 Figure 2. SmartLink SX is an example of an integrated wireless assistive device that incorporates an advanced FM transmitter, a remote control, and Bluetooth technology. The system features 3-phase signal recognition and digital audio processing, digital AudioZoom, Phonak's Fine-Scale Noise Canceler, and digital synthesizer technology that enables online and automatic frequency synchronization between SmartLink and MicroLink.
As diagnostic instrumentation continues to evolve into smaller, more powerful, multi-functional devices, Bluetooth will undoubtedly be integrated into their designs to expand the applications to fit more clinical environments and allow mobility where desired, while not compromising functionality.
Speed of testing and convenience of data management is important in any clinical setting. Bluetooth technology can contribute to a more clinically efficient environment and will be a consideration in many designs in the future including audiometry, otoacoustic emissions, fitting systems, live-speech mapping, and vestibular testing applications.
GN Otometrics has been a pioneer in introducing Bluetooth technology to the hearing care market through its development of NOAHLink, the new generation of HI-PRO. Otoflex is the recently launched wireless Bluetooth middle-ear measurement system, the first of its kind. This new technology brings many new advantages for busy practices, including a smaller hand-held design and a software-driven data management system. But more interestingly, it offers a wireless environment to the professional that frees both patient and tester from the cords that tether both of them to a limited stationary location.
Bluetooth offers flexibility and ease of movement of equipment within an office to better accommodate patient comfort and mobility limitations, expanding one instrument's capabilities to multiple settings. In addition, it can offer the convenience of wireless printing of results directly from the device—automatically and conveniently for the tester. Most computers and printers today are Bluetooth compatible, making connectivity easy. Bluetooth-compatible computers can be easily configured to utilize this communication technology via a simple and inexpensive "dongle" that is plugged into the computer's USB port.
Bluetooth in ALDs
By Pat Henry, FM product manager, Phonak Hearing Systems
Today, we are experiencing a wireless revolution. We have a variety of electronic devices that connect us to our world—wireless telephones, wireless peripherals, and wireless Internet. We believe today's advanced digital hearing aids should also be wireless-enabled, because this provides the potential for improving the ability of hearing-impaired users to communicate with others when wearing these devices.7
Wireless communication systems use radio waves to send and receive signals. This technology brings the speaker's voice directly to the listener over large distances. The result is that, by eliminating interference from reverberation and background noise, communication becomes clear and comfortable. Ideal applications for these technologies include lectures, entertainment, telephone conversations, social events, as well as any remote listening need.
One example of this communication technology can be found in the new Phonak SmartLink, which combines a hearing aid remote control, FM transmitter, and Bluetooth compatibility. The remote control offers hands-free access to all hearing aid functions and controls both right and left hearing aids together. Combining the functions within the remote control eliminates the need to carry multiple accessories.
The FM transmitter is equipped with three levels of directional microphones for control over different levels of background noise. The addition of Digital Fine Scale Noise Canceller offers even more control over environmental noise.
SmartLink also incorporates Bluetooth technology. When combined with a Bluetooth-enabled cell phone, the patient has wireless, hands-free telephone communication. The signal is clear and free of distortion.
Today, the main application of this technology is with Bluetooth-compatible cellular telephones. So, if the cell phone rings, you answer the call with the SmartLink transmitter and talk on the phone through this device; the conversation is sent to the FM receivers attached to the person's BTE hearing aids. The only time you need to touch the cellular telephone is to dial the number.
Don't be surprised to see future televisions, and MP3, CD, and DVD players all utilize Bluetooth technology. In turn, these "wireless enabled" devices would also interact with the SmartLink transmitter and FM receivers connected to the hearing aids.7
Linking Hearing Aids and NOAH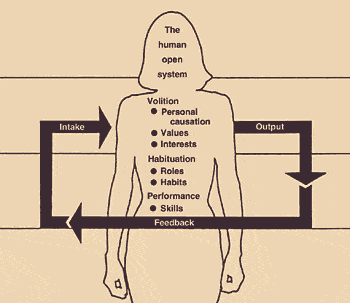 Figure 3. NOAHlink hearing instrument programming interface has been designed to replace the HI-PRO interface. It uses Bluetooth technology and is designed to improve speed, portability, and flexibility. The NOAHlink interface can currently be used with hearing instruments from Widex, Oticon, Siemens, GN ReSound, Hansaton, Audio Service, Electone, Rexton, and Viennatone.
The two above examples are intended to provide representative Bluetooth-compatible hearing aid technologies and a glimpse into the future of how this technology may influence the hearing health care field. Another important aspect of Bluetooth is its use within hearing instruments and programming equipment.
Through a joint effort between HIMSA and GN Otometrics, NOAHlink™ was designed to provide faster data communication and access to data-intensive programming features. By eliminating wires to the PC, NOAHlink offers flexibility and freedom of movement for clients. With fewer and shorter programming cables, NOAHlink is compact and easy to use for off-site visits. And with the system's rechargeable batteries, you won't need to search for a power source when you're in an unfamiliar or remote place.
NOAHlink is compatible with most major manufacturers' hearing instruments. As of the end of November 2004, more than 6,000 of these units have been sold worldwide. For a complete list of NOAHlink-certified fitting modules and more information on NOAHlink, visit www.noahlink.biz.
Conclusion
As it always has, the hearing health care industry is rapidly evolving and incorporating new technologies to improve the efficiency and effectiveness of patient care. Bluetooth, while not a one-size-fits-all solution, provides significant advantages over its wired and wireless predecessors. The anticipated influx of Baby Boomers into the offices of dispensing professionals will force the entire industry to develop products and protocols that move hearing health care from fixed installations into more portable devices that can be used in the field.
How will Bluetooth change your practice? The better question is, what could you do as a hearing health care provider with a fast, secure, device-resident networking and communication technology that might improve the quality of life for your patients? Combining the daily experience and creativity of hearing health care professionals with the technological resources of the industry, the sky (or at least 10-100 meters of transmission area) is the limit!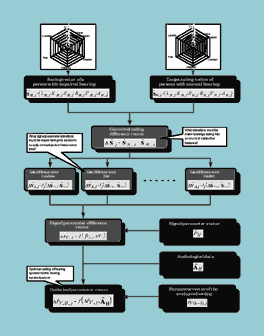 Brad Ingrao, MSEd, is an audiologist and is the coordinator of audiology information services for HIMSA, St Paul, Minn.
References
1. Oticon celebrates its centennial. Hearing Review. 2004;11(11):66.
2. Ross T. A quiet revolution in hearing care. Hearing Review. 2003;10(3):34-37,92.
3. Bluetooth Special Interest Group (SIG). The Official Bluetooth Wireless Info Site. Available at: www.bluetooth.com. Accessed December 14, 2004.
4. Ahlman M. Increased acceptance. Advance for Audiol. 2004;6(6):21-24.
5. HR Web site review (Gennum). Hearing Review. 2004;11(1):65.
6. Ferguson N. Bluetooth headsets and hearing aids. Available at: http://www.gfern.com/btha/btha.html. Accessed: December 14, 2004.
7. Interview with Pat Henry. Available at: www.audiologyonline.com/interview/pf_displayarchives.asp?id=289; August 24, 2004.
Correspondence can be addressed to HR or Brad Ingrao, MSEd, HIMSA Inc, 2550 University Ave W, Ste 241N, St Paul, MN 55114; email: [email protected].