US-based audiology telehealth company Treble Health and Oto, the UK-based digital health startup for tinnitus support, have announced a collaboration to allow Oto app users to access Treble Health's team of audiologists for telehealth consultations.
With this collaboration, tinnitus patients using Oto's behavioral therapy mobile app can speak directly to one of Treble Health's tinnitus specialists.
Oto is a venture-backed tinnitus support app, offering "clinically proven techniques" to help manage tinnitus. Treble will be able to offer 1-on-1 care for tinnitus patients by offering direct access to the Treble Health team of audiologists. Oto users will have the option in-app to schedule a session with a Treble tinnitus specialist.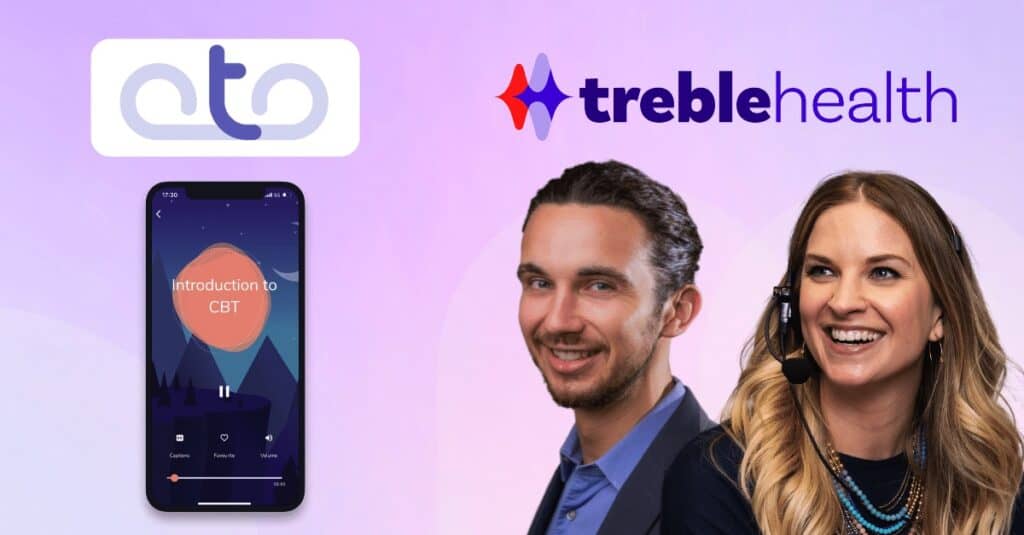 "We're really excited to partner with Oto and collaborate with Drs Ed Farrar and George Leidig, Oto's co-founders, to develop accessible and forward-thinking solutions for tinnitus patients. Oto is, hands-down, the best cognitive therapy app for tinnitus, and we have an opportunity to help individuals manage tinnitus better than ever before," said Treble Health CEO, Dr Ben Thompson. "Treble Health's next-generation audiology services provide companies like Oto with fast, scalable, reliable resources to help serve their customers as they grow."
Farrar said: "The causes for tinnitus and the way the condition affects people is so varied and as a result even in the clinical community, understanding of how to effectively manage and support people living with tinnitus is still relatively limited. With COVID having significantly affected access to non-urgent care, we're delighted that Treble Health can offer our users instant access to specialists at the forefront of tinnitus care."
About Treble
Treble Health helps "enable people to live better lives through convenient access to hearing health solutions." The company consists of audiologists who provide tinnitus management coaching and hearing aid consultations using telehealth.
In the last 12 months, Treble Health has reportedly completed "over 1,500 telehealth consultations for tinnitus and hearing loss patients." The company's approach meets patients where they are; increasing access to quality audiologic care. In a bewildering landscape of online and in-person hearing aids ranging from $250 to $8,000+, the Treble team "offers clarifying, convenient guidance."
Its co-founders are audiologists and brothers Dr Ben Thompson and Dr Garrett Thompson.
Source: Treble Health
Image: Treble Health