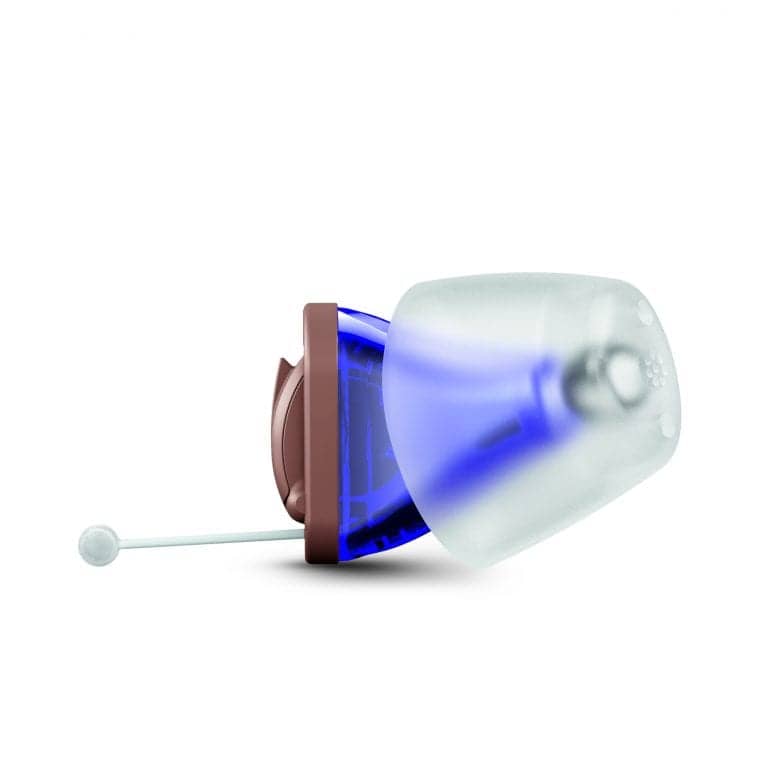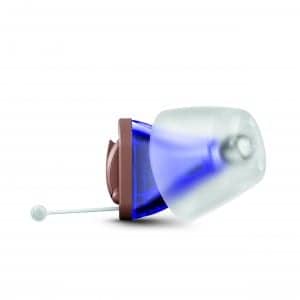 Signia, Piscataway, NJ, reports that it is the first to integrate Notch Therapy against tonal tinnitus—the most common form of tinnitus—into its hearing aids.
Tinnitus management, which usually includes wearing hearing aids, is the preferred treatment method for many hearing care professionals. Tonal tinnitus describes any pure-tone-like whistling, ringing, or humming phantom sounds. According to Signia, new research shows that, instead of using traditional noise therapy that treats the effects of tinnitus, spectral notching can treat tonal tinnitus from its anatomic source. The therapeutic effects of spectral notching can now be achieved by wearing Signia hearing aids featuring Notch Therapy.
Unlike traditional sound therapy that typically introduces another noise or sound to the patient, Notch Therapy is inaudible and works in the background to relieve the annoyance of tinnitus. According to Signia, this exclusive feature enables hearing care professionals to program hearing aids with a filtered "notch" centered at the pitch of the tinnitus, enhancing outside sounds while inhibiting the internal noise. This treatment complements other tinnitus therapy features already found in Signia primax™ hearing aids.
A double-blind study showed that, when compared to control subjects who used hearing aid amplification alone, those who used hearing aids with the Notch Therapy activated showed a clear improvement in as few as 3 weeks and maintained the benefit past 6 months.
Signia hearing aids provide relief for tinnitus patients with or without hearing loss. People with hearing loss not only hear better with the hearing aids—which alone can distract from the disturbing tinnitus noises and bring relief—but they can do so even better than those with normal hearing in certain situations with competing ambient sounds.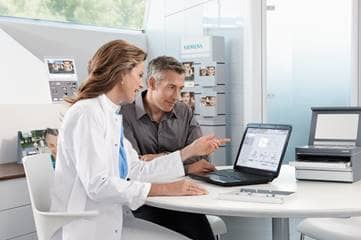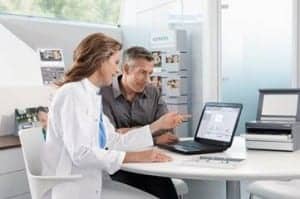 How Notch Therapy works. During the hearing aid fitting, the hearing care professional identifies the pitch of the tinnitus sound, then activates a notch that matches the tinnitus pitch within the hearing aids. This strategically placed spectral notch works to suppress tinnitus at its neurological source without restricting good hearing and speech comprehension, and allows the brain to learn to disregard the tinnitus sound over time.
Full range of tinnitus solutions from Signia. Notch Therapy complements a full range of Signia hearing aid treatment options that distract from tinnitus through the use of fluctuating or static sounds. The four types of fluctuating signals grouped under Ocean Waves are reminiscent of sounds of the sea. The Paradise Beach version was developed in collaboration with the world-renowned specialist in tinnitus therapy, Pawell J. Jastreboff, PhD, visiting professor at University College London. Alternately, five static therapy signals can be selected, such as White Noise or Pink Noise. These fluctuating and static signals take the listener's focus off the tinnitus sounds and provide effective relief, especially in situations with little or no ambient noise.
Signia hearing aids offer a comprehensive technology against tinnitus, says the company. With three different tinnitus therapy strategies available, the hearing care professional can reportedly find the ideal strategy to complement their chosen tinnitus therapy approach. Notch Therapy relegates tonal tinnitus into the background without generating any additional noise, allowing the patient to focus more easily on their daily activities. Ocean Wave and static sounds are also effective in taking the patient's mind off of tinnitus. And because the perceived strength of tinnitus can change, the hearing aid wearer can quickly and easily adjust the tinnitus function, along with the volume of the therapeutic signals, by using the free touchControl™ app (for iOS® and Android™) on their smartphone.
Tinnitus therapy features are available in all behind-the-ear (BTE) and in-the-ear hearing (ITE) aids on the primax platform, which also provide impressive sound quality and are clinically proven to reduce listening effort.
Source: Signia