Oto announced the launch of its new mobile app that "allows people with tinnitus to access evidence-based therapy when they need it." According to the company, Oto "solves the problem of inaccessible and expensive therapy for the 1 in 8 people with tinnitus by bringing together on a simple digital platform all the therapies that research has shown to be effective." The app is said to offer a program of cognitive behavioral therapy (CBT), mindfulness training, relaxation therapy, and sound therapy.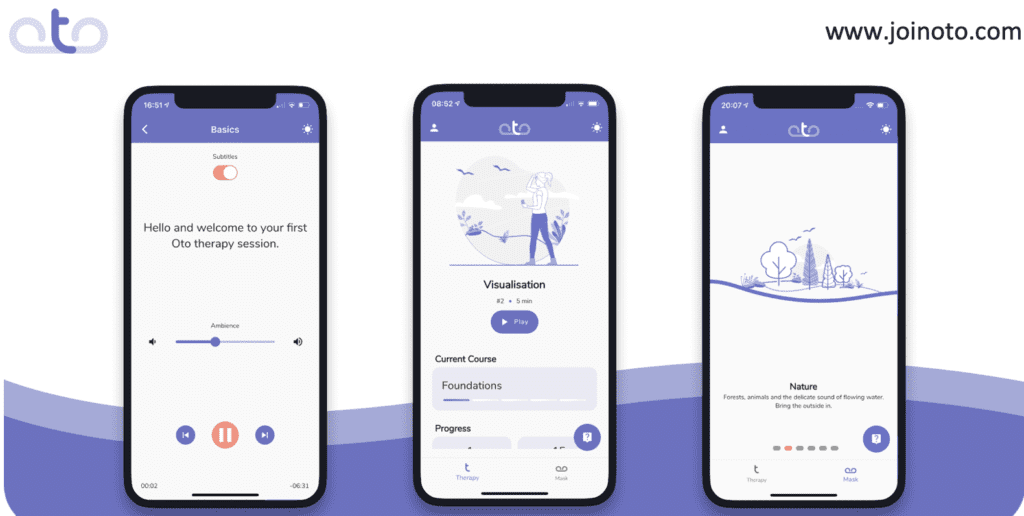 According to the company, Oto is comprised of a team of doctors and tinnitus experts who want to help people find a life beyond tinnitus. CBT has been shown to be effective for tinnitus sufferers, but the typical wait time for this therapy can be up to 9 months on the National Health Service (NHS) and can be expensive if paid for privately. With Oto's platform, users are able to access a digital CBT program from their smartphone, at a time of their choosing. Oto's therapy also incorporates "tinnitus-targeted mindfulness training and relaxation therapy, equipping users with the tools they need to reduce the impact of tinnitus on their life."
Related article: Stand Out With Tinnitus Care and Multiple Financing Options
Dr Edmund Farrar, Co-founder of Oto, said: "We passionately believe that effective therapy should be accessible to everyone with tinnitus. It's an incredibly isolating condition which is underserved and traditionally poorly managed. Our mobile app allows anyone with tinnitus to access a fully-fledged targeted CBT program created by a team of tinnitus experts and researchers."
About Oto
Oto is a digital health startup that helps people access evidence based therapy for tinnitus, an intrusive and incurable condition that affects 1 in 8 people. Through a mobile app, Oto allows anyone to access all the therapies shown to be effective in tinnitus management. Oto's team of doctors, audiologists, therapists, voice artists, sound engineers, and researchers has decades of experience in helping people with tinnitus and insight from all walks of life. The company's vision is simple: a world where everyone can live without intrusion from tinnitus.
Source: Oto
Image: Oto