Otoharmonics, developers of the Levo Tinnitus System, has reached an exclusive agreement with Elite Hearing Network—a network of independent hearing care providers that is part of Amplifon USA—to provide the Levo System to its 1,600+ network members, the companies jointly announced.
"Elite Hearing Network is well-known for its simplified purchasing and personalized operational support to hearing healthcare providers," said Michael Baker, president and CEO of Otoharmonics. "While those suffering from tinnitus probably aren't thinking about the business side of care, we know that a well-run practice frees clinicians to focus their time and attention on delivering superior patient care."
With this partnership, patients throughout North America will be able to seek prescription of the Levo System through Elite Hearing Network providers who offer the system.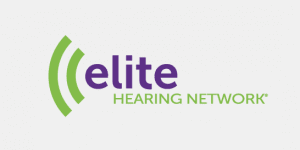 "We are pleased to be the only buying group in North America to offer the Levo System's evidence-based tinnitus management solution," said Mary Anne Stangby, senior vice president of Elite Hearing Network. "This is a tremendous opportunity for Elite members and the patients they serve."
The Levo System by Otoharmonics utilizes a neuroscience-based approach and is designed to provide a personalized, patented sound therapy to be utilized by tinnitus patients while they sleep, according to the company. The Levo System is designed to work by identifying and mapping an individual's unique sound print using custom-fit ear buds and proprietary software on Apple iPad® and iPod® touch mobile digital devices.
Source: Otoharmonics, Elite Hearing Network
Images: Otoharmonics, Elite Hearing Network