Audifon GmbH
Manufacturer and distributor of a complete range of digital, programmable, and classical hearing instruments. Audifon Germany was established in 1955. The creation of Audifon USA Inc is the latest in its efforts to promote better hearing.
(800) 776-0222
www.audifon-usa.com
Booth No 2235
---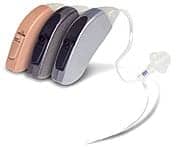 AUDINA
Audina Hearing Instruments, Inc, manufactures a complete line of custom, OTE and BTE hearing aids including digital, programmable and analog technologies. Recently Audina unveiled several exciting new products including the SPARO AD, an over-the-ear (OTE) instrument, and the INTUITION 4AD, a custom ITE—both offering the latest in advanced digital circuitry with Adaptive Directionality. Visit our AudiologyNOW! Booth No 801 to learn about our complete line of hearing instruments and meet our team members including Pinkie, the tallest Florida Flamingo!
(800) 223-7700
www.audina.net
Booth No 801
---
Bernafon
Win at our brite slot machine! At AudiologyNow! Bernafon proudly presents brite, the new benchmark in hearing instrument design and functionality. For this outstanding innovation Bernafon has received the red dot award, one of the most coveted design prizes worldwide. Also premiering is our exciting new MOVE product family. Don't miss Booth No 532 to win attractive prizes.
(888) 941-4203
www.bernafon.com
Booth No 532
---
Coselgi SPA
A leading Italian aid manufacturer since 1961. [email protected] is a bone conduction eyeglass hearing aid equipped with a 2-channel, 100% digital circuit with WDRC amplification. Also offered: OPERA, a 4-channel digital CIC/ITC; complete range of instruments from CIC/ITE (kits, semi-modules, and stock canal), BTEs (NOAH programmable).
39-06-912022
www.coselgi.com
Booth No 1909
---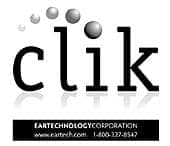 EAR TECHNOLOGY CORPORATION
Stop by to see for yourself one of the most novel and innovative hearing aids ever introduced. This is not hyperbole… This is Clik™. Could cable-free programming be in your future? Get current with TransEar® 270 Plus software, and meet Zephyr, the newest member of the Dry & Store® family. We're Ear Technology. Helping people hear better, every day.
(800) 327-8547
www.eartech.com
Booth No 1531
---
Electone Inc
Complete line—analog to digital—of custom built ITEs, canal, and CIC instruments; miniature, standard and open fit BTEs; prewired faceplates; shell and earmold fabricating; batteries, components, impression materials, marketing materials, and direct mail support.
(800) 432-7483
www.electoneonline.com
Booth No 1433
---
GN RESOUND (SEE RESOUND)
---
Hansaton Hearing Systems
Hansaton Hearing Systems is a 50-year-old manufacturer of hearing instruments with distribution in 70 countries. In February 2006, Hansaton established its US headquarters in Tampa, Fla, as part of a major initiative to begin distribution in the USA. Hansaton offers a complete line of hearing instruments, including its award-winning Leonardo, Soundmanager, and Relaxx Hearing Systems.
Booth No 833/933
---
Interton
Interton's complete portfolio of digital hearing instruments provides simple,powerful solutions for your patients. Interton is dedicated to its five core values and principles: accountability, innovation, result oriented, openness, and commitment.
(800) 247-4741
www.interton-usa.com
Booth No 1703
---
Lisound Hearing Aid Co
Booth No 1773
---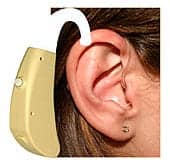 MAGNATONE HEARING AID CORP
This year, experience what Magnatone calls "The product that will change Audiology forever." Visit booth #1875 where Magnatone is demonstrating SpeechPro, reportedly the world's first fitting system that automatically programs using live speech. SpeechPro, coupled with the EVoK product line, gives you the most accurate fitting in the least amount of time, guaranteed! For the first time ever, verify and fit your instruments simultaneously. With amazing new product lines and revolutionary technology, Magnatone is changing the shape of hearing!
(800) 789-6543
www.magnatone.com
BOOTH NO 1875
---
Micro-Tech
Stop by Micro-Tech's booth to experience the latest advances in the Radius series of hearing instruments. Powered by nFusion technology, Radius instruments are designed to maximize patient satisfaction yet remain easy to use. Features like Integrated Real Ear and Auto Path work in concert to make fitting fast and accurate, while an optimal patient experience is achieved with best-in-class features like Directional Speech Detector and Active Feedback Intercept.
Booth No 901
---

OTICON
Epoq stands alone in terms of technology and proven effectiveness. Now Oticon introduces Epoq V, Epoq Power and a highly effective Epoq TV solution. Oticon also introduces a new mid-priced product with more features and model choices than any other mid-priced hearing aid range. See how you can get more value with our new mid-priced product. Find what Child Friendly hearing care is all about. Speak to us about how Oticon pediatrics lets you give more to kids. With all new Lifestyle shells and upgraded proven and effective marketing, learn how Delta connects with first time users to drive more patients to your practice.
(800) 526-3921
www.oticonusa.com.
BOOTH NO 1211
---
Phonak
Phonak invites you to explore its interactive sound tunnel and immerse yourself in an amazing auditory experience. Bring your colleagues and enjoy this "Wii" moment together. Not to be missed is the launch of a breakthrough product designed to address the three key factors to maximize client benefit: performance, control and connectivity. You've never seen anything like it! Phonak – Life is On.
(800) 777-7333
www.phonak-us.com
Island No 1230/1231/1843
---

RESOUND
During this year's show, ReSound invites you to speak with representatives about how the smallest things can make the biggest differences. dot by ReSound is reported to be the smallest hearing aid on the market and offers more gain than any other receiver-in-the-ear hearing instrument. Its ergonomic design means it is both visually appealing and comfortable to wear. More real gain means more patients can benefit. Available at three price points with ReSound's proprietary technologies, dot ensures a hassle free experience for both patients and dispensers.
(800) 248-4327
www.trydotbyresound.com
BOOTH NO 605
---
Rexton Inc
With Rexton's competitive product landscape you can expect to find the perfect product to fit your patient's hearing needs. Each instrument is built with Rexton's state-of-the-art technology, giving your patients the ultimate solution to their hearing loss: A quality, cosmetically appealing hearing instrument that won't break their budget. Rexton also offers innovative technologies such as C-Guard, the latest advancement in wax protection. C-Guard provides your customers with long-lasting protection that requires virtually no maintenance.
(800) 876-1141
www.rexton-online.com
Booth No 1201
---
SeboTek
SeboTek announces its newest advancement—the 800 Series. Two ready-to-wear receiver options are available with the 800 series, our new mini receiver for open fittings or a soft deep canal seal capable of fitting mild to severe loss with no occlusion effects. 800 Series features the following: Stylish color options; Moisture resistant design; Voice Priority noise reduction; Auto-Focus directional microphones.
(800) 388-9041
www.sebotek.com
Booth No 1755
---
Siemens Hearing Instruments
Siemens Hearing Instruments introduces the NITRO 16 CIC designed for wearers with severe hearing loss. NITRO 16 features 16-channel signal processing that automatically adjusts to the wearer's listening environment, Siemens SoundSmoothing™, Advanced Speech and Noise Management, as well as up to 70 dB of gain and a datalogging feature that collects information on hearing for faster, more precise fittings. Visit www.usa.siemens.com/hearing for details.
Booth No 1825
---
SONIC INNOVATIONS
Sonic Innovations wants your help in celebrating our 10-Year Anniversary. Drop by our booth for fun, food, and games as we say "Thank you," for 10 great years in innovative digital hearing aid design and manufacturing. During the party, you're also invited to learn more about new additions to our successful ion and Velocity product lines, engineered to provide even more options to help you meet the needs of your patients. Come celebrate at Booth # 213.
(888) 423-7834
www.sonici.com
BOOTH NO 213

---
Starkey Laboratories
Starkey Laboratories Inc, Eden Prairie, Minn, offers custom hearing aid manufacturing and repair service for all makes/models of hearing aids. The company also provides standard products and batteries, as well as equipment sales and audiometer calibration/repair, new instrument and repair warranty services, and marketing, training, and practice management services and support.
(800) 328-8602
www.starkey.com
Booth No 901
---
Unitron Hearing
Unitron Hearing will be introducing Next, the new series of advanced hearing instruments. The Next series is designed to bring together everything you need for success—three unique products, an outstanding fitting range, and practical counseling tools and support materials. Next delivers client satisfaction through exceptional sound quality; a choice of innovative technologies and advanced feature sets; and an unparalleled range of styles and fitting options designed to suit every hearing loss, lifestyle and budget.
(800) 888-8882
www.unitronhearing.com
Booth No 724
---

VIVATONE
Vivatone will feature "Simplify your Life" at AudiologyNOW 2008. One fabulous style with seven models provides the flexibility in technology and price that allows the professional to simplify the fitting process. Vivatone will be announcing power receivers with the Entré Plus models, further expanding the fitting range to work for the majority of patients. Unique fitting applications for tinnitus and music will be demonstrated. Vivatone offers training and education seminars, consumer marketing support, business solutions and customer service that make doing business with Vivatone a pleasure. You simply must see for yourself why Audiologists

Vivatone.
(877) 278-VIVA (8482)
www.vivatone.com
BOOTH NO 2075
---
WIDEX
At this year's convention, Widex is proud to present their m-Series line of micro-size Integrated Signal Processing (ISP) hearing instruments. Widex m-Series models are available in the Inteo premier level, Aikia high level, & Flash mid-level lines of hearing instruments. M-Series models are designed to be easy to fit, exceptionally discreet, and comfortable to wear.
(800) 221-0188
www.widexPro.com
BOOTH NO 1813
---
IMPLANTS
Advanced Bionics
Advanced Bionics Corporation is a global leader in the development of implantable, high-technology neurostimulation devices. The HarmonyTM HiResolution® Bionic Ear System helps cochlear implant recipients maximize their hearing potential beyond words and to experience as much of the full spectrum of natural sound—and life—as possible.
(877) 829-0026
www.bionicear.com
Booth No 225
---
Cochlear Americas
Booth No 1403
---
MED-EL Corporation
The PULSARCI100 and SONATATI100 cochlear implants represent a culmination of decades of research and development. Introducing the new I100 electronics platform, PULSARCI100 and SONATATI100 provide cochlear implant recipients the opportunity to benefit from the absolute latest advances in technology – today and tomorrow. The VIBRANT SOUNDBRIDGE® is the first FDA approved implantable middle ear hearing device to treat sensorineural hearing loss (the most common form of hearing loss).
www.medel.com
Booth No 1767
---
TINNITUS DEVICES
Neuromonics, Inc.
Neuromonics is the manufacturer and distributor of an FDA-cleared and clinically proven medical device, which is customized to the patient's unique hearing and tinnitus profile, designed for long-term significant relief of tinnitus. It delivers a customized neural stimulus that provides long-term relief by addressing the neurological, attentional and emotional processes of tinnitus, therefore, retraining the brain to filter out the disturbing tinnitus sound. The Neuromonics Tinnitus Treatment has treated thousands of tinnitus sufferers worldwide.
(484) 821-1260
www.neuromonics.com
Booth No 325
---
Tinnitus Otosound Products
Booth No 508