A collaboration among three organizations has created a suite of online tools that help answer questions such as, How can people get the most out of their appointments with a hearing care professional? What role do relatives and communication partners play in hearing care? Which strategies and tips can help people with hearing loss improve communication on a daily basis?

These are some of the questions addressed by the suite of tools for people with hearing loss, recently launched by hearing care provider HearUSA in partnership with the Denmark-based Ida Institute. The new tools are part of the AARP® Hearing Care Program provided by HearUSA, which gives AARP members access to a network of over 4,000 licensed providers and best-in-class clinical practices nationwide.
"We want to provide AARP members with the absolute best service and support," says Suzanne Brydon, account manager at HearUSA for the AARP Hearing Care Program. "These tools are part of our ongoing effort to bring the highest quality of hearing care to AARP members." The new tools are available from the website of the AARP® Hearing Care Program.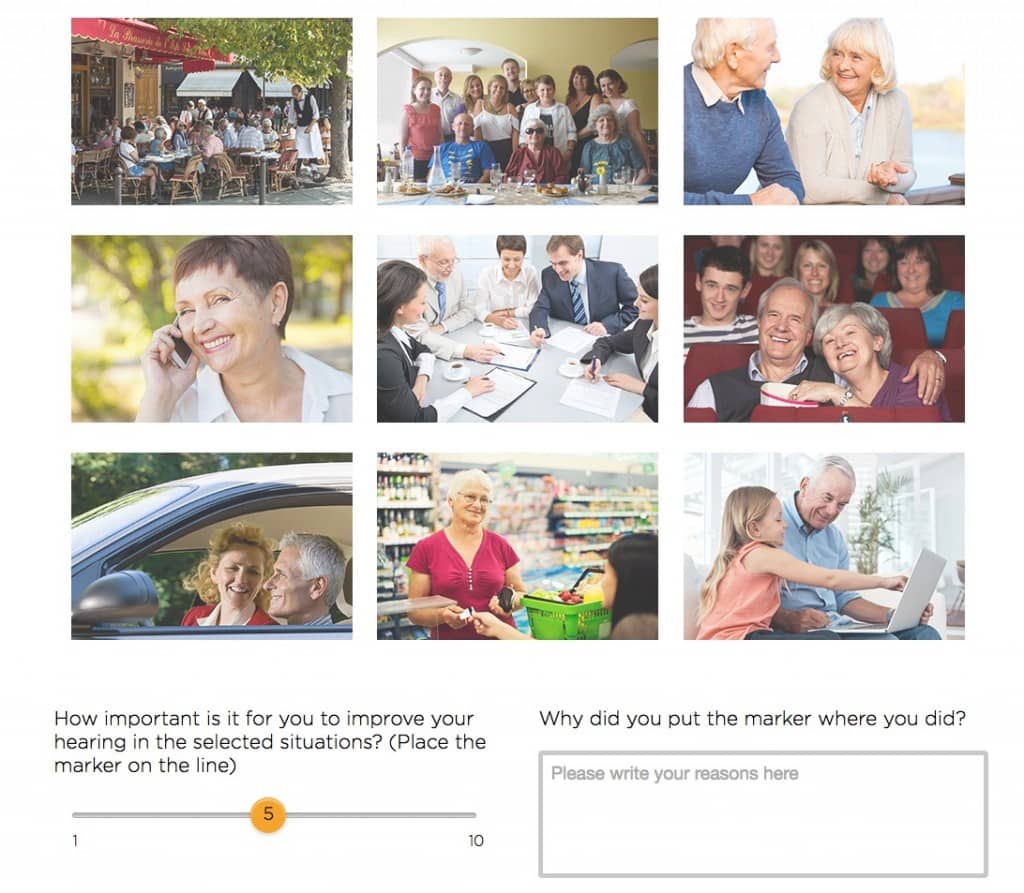 Based on the principles of person-centered care, the tools are designed to engage people in the self-management of their hearing loss and help structure the conversation between clients and hearing care professionals. The tools are designed to help those with hearing loss learn strategies for everyday life with hearing loss, prepare for their first appointment, and their follow-up appointments.
"Putting the patient at the heart of the rehabilitation process is absolutely crucial for the outcome," says Lise Lotte Bundesen, managing director of the Ida Institute. "Our tools help people reflect upon and define their needs and concerns before coming to their first or follow-up appointments. This means they are more motivated to take action and better prepared to get the most out of the counseling. This leads to higher acceptance, better results of the rehabilitation process, and more satisfied clients."
The tools provided by the Ida Institute, HearUSA, and the AARP are available to patients at no cost.
Ida Institute is an independent, non-profit organization located in Denmark. The institute aims to positively impact hearing impaired persons and hearing care professionals around the world by making person-centered care the core of hearing care practice. The institute offers a wide range of counseling and patient engagement tools, which are available free of charge from the institute's website.
AARP is a nonprofit organization, with a membership of nearly 38 million that aims to help people turn their goals and dreams into 'Real Possibilities' by changing the way America defines aging. With offices in all 50 states, the District of Columbia, Puerto Rico, and the US Virgin Islands, AARP works to strengthen communities and promote the issues that matter most to families such as healthcare security, financial security, and personal fulfillment. AARP also advocates for individuals in the marketplace by selecting products and services of high quality and value to carry the AARP name.
HearUSA is a hearing care company that partners with managed care organizations across the nation. Through its Hearing Care Network of over 4,000 independently practicing audiologists and hearing care providers, HearUSA administers hearing benefits and provides related products and services to both third party and self-referred clients. HearUSA is the provider for the AARP Hearing Care Program, designed to help millions of Americans aged 50+ who have untreated hearing loss.
Source: Ida Institute; HearUSA; AARP
Image Credits: Ida Institute; HearUSA; AARP