A brief tutorial on fundamental real-ear (REM) measurements
By Lawrence J. Revit, MA
Archived article which appeared in the February 1994 Hearing Review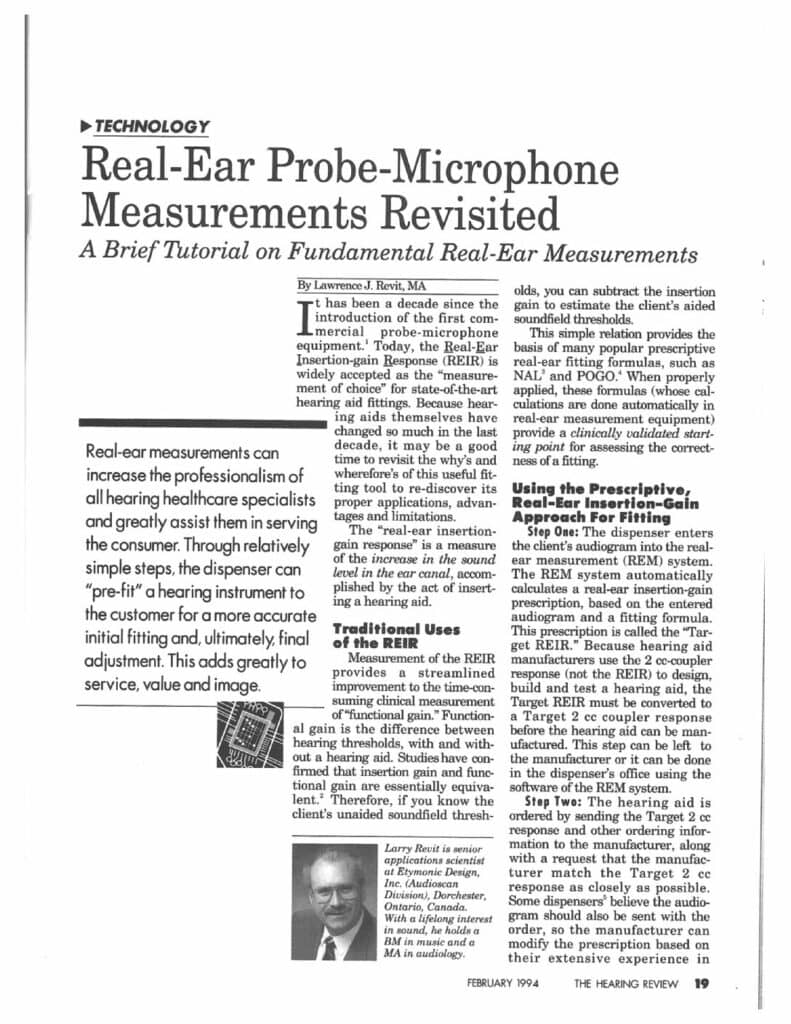 Summary: Real-ear measurements (REM) can increase the professionalism of all hearing healthcare professionals and greatly assist them in serving the consumer. Through relatively simple steps, as shown in this article, the dispenser can "pre-fit" a hearing aid to the customer for a more accurate fitting, and ultimately, final adjustment. This adds greatly to service, value, and image.

Note: This article was published prior to the establishment of Hearing Review's website, but is available for reading and/or download at: https://hearingreview.com/wp-content/uploads/2021/09/Revit_RealEarMeasurement_Feb1994HR.pdf
Original citation: Revit LJ. Real-ear probe-microphone measurements revisited. Hearing Review. 1994;1(2)Feb:19-21.