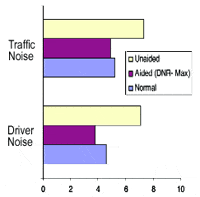 Maico Diagnostics was founded in Minneapolis by Leland A. Watson in 1937. Coining the word "audiometer," Maico designed the first hearing test instrument with a "zero reference level," making the accurate measurement of hearing losses possible for the first time. In fact, Maico produced the first audiometer to be accepted by the American Medical Association.
Today, Maico still provides the best in hearing health care. Maico audiometers and tympanometers can be found in schools, hospitals, clinics and industries of all kinds throughout the world. Health care providers train on Maico equipment, and professionals around the world continue to rely on Maico products.
The Maico Line
The future of Maico is to continue its commitment to provide the latest in technology and reliability to meet the needs of the world market. With this commitment in mind, Maico will expand its presence in the diagnostic and industrial markets and will continue to be revolutionary in design and features. Maico's line of products includes portable audiometers, diagnostic audiometers, automatic audiometers, industrial testing equipment, tympanometers, OAEs, a specialized pediatrician line, and the HINT system.
Products to Promote
The ERO•SCAN is the most versatile diagnostic otoacoustic emissions (OAE) test device in its price category. You can order the ERO•SCAN with DPOAE, TEOAE, and, for more complete evaluations, the combo system. Each unit has different testing programs and customization parameters adjustable by the end user. The test data is quickly transferred to a printer or to the optional ERO•SCAN database software program for more complete reporting capabilities. The ERO•SCAN can be used in the pediatrics or newborn screening markets and is a valuable tool for clinical audiologists and otolaryngologists. Fast and noninvasive, the ERO•SCAN does not require a response from your patient.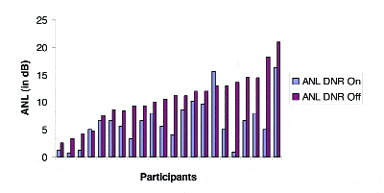 Included in the specialized pediatrician line of products is the unique Pilot audiometer. The Pilot actually screens the hearing of children who are as young as 3 years old. The Pilot eliminates the possibility of inaccurate audiometric screening from children who cannot always identify tones. The child is asked to identify pictures presented at descending decibel levels. The screening takes less than 1 minute per ear and reduces costly referrals. The built-in pure tone audiometer makes it perfect for all age groups, and the bilingual (English/Spanish) unit will add to your screening capabilities.
The Hearing in Noise Test (HINT), developed by the House Ear Institute of Los Angeles, is the sentence test for functional hearing assessment. HINT tests speech intelligibility under conditions that allow measurement of the patient's use of both ears together to hear in quiet and in noise. This aspect of hearing is called binaural directional hearing and it plays an essential role in one's ability to communicate with speech in noisy environments.