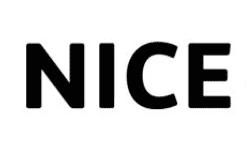 The National Institute for Health and Care Excellence (NICE) published a new guidance document on June 21 titled "Hearing Loss in Adults: Assessment and Management." NICE is a multi-disciplinary committee associated with the United Kingdom's National Healthcare System (NHS), and provides evidence-based guidance and advice to improve health care. A primary goal of NICE is to provide all stakeholders, including clinicians and the public with guidance on high quality, cost-effective care options.
According to NICE, the new document uses evidence gathered from peer reviewed studies advises healthcare staff on a number of relevant considerations, including assessing hearing difficulties, managing earwax and referring people for audiological or specialist assessment and management. The new report offers clinical guidance on several topics, including assessment and referral, removing earwax, treating idiopathic sudden sensorineural hearing loss, assessment and management in audiology services, and follow-up audiology services.
Some of the highlights of the comprehensive report include:
Audiology-related services tailored to the individual so the person may actively participate in the entire process of care.
An audiological assessment that includes:

The person's hearing and communication needs at home, at work or in education, and in social situations
Any psychosocial difficulties related to hearing
The person's expectations and motivations with respect to their hearing loss and the listening and communication strategies available to them
Any restrictions on activity, assessed using a self-report instrument such as the Glasgow Hearing Aid Benefit Profile (GHABP) or the Client-Orientated Scale of Improvement (COSI).

Consider using motivational interviewing or engagement strategies and goal setting when discussing hearing aids with adults for the first time, to encourage acceptance and use of hearing aids.
Offer adults with hearing aids a face-to-face follow-up audiology appointment 6-12 weeks after the hearing aids are fitted, with the option to attend this appointment by telephone or electronic communication if the person prefers.
For adults suspected of or diagnosed with dementia, mild cognitive impairment or a learning disability, a referral to an audiology service for a hearing assessment should be considered because hearing loss may be a comorbid condition.
Given the methodology of the guideline's construction, NICE says it represents a high standard of evidence-based practice and clinicians outside the UK may benefit from its publication.