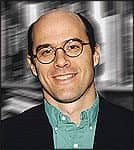 The science of aural rehabilitation (AR) via counseling, group sessions, and clinical tools has always been something of a poor stepchild to the science of hearing testing and hearing instrument selection, fitting, and verification/validation. This is probably not surprising; the financial stakes behind commercial hearing aids, diagnostic and fitting equipment, and related products are substantially larger and laden with technological curb appeal. Thus, AR tends to get lost in a techno-glow of our profession's dial-turning and mouse-clicking obsessions du jour.
Consciously or unconsciously, hearing care professionals (and editors) are sometimes guilty of dismissing AR as a "soft science," because it often involves counseling approaches that delve into the murky depths of patients' subjective feelings, attitudes, proclivities, and motivations relative to hearing disability. There is also a mistaken notion that the value of AR cannot be quantified, when, in fact, study after study points to the strong relationships between customer satisfaction and benefit and quality counseling and AR.
This month's special section on "Living Well with Hearing Loss" is devoted to some of the core concepts and key objectives of AR. The HR staff wishes to extend its gratitude to the section's guest-editor, Ida Institute Managing Director Lise Lotte Bundesen, and the impressive array of worldwide experts presenting articles on:
The journey toward change for helping patients "Live Well with Hearing Loss";
Stigma and self-stigma as obstacles for a large population of patients seeking care;
How patients can enhance intelligibility in conversations, and techniques for repairing conversation lapses/breakdowns;
How professionals can (re)instill confidence in patients, moving them toward self-efficacy;
Client-centered models that allow patients to tell their stories in their words.
Although not mentioned in these articles, the Ida Institute has also developed an impressive array of free instructive and clinical tools, downloadable at www.idainstitute.com. These are well worth checking out. They include tools for patient goal sharing, motivation, and a reflective journal, as well as some fun instructive items for clinicians.
Almost a decade ago in the September 2001 HR, Mark Ross, PhD, wrote about the 2-month-long AR program he experienced at Walter Reed Hospital for his own hearing loss during World War II. He describes the program as a "Camelot" that cannot be revisited and admits that, in terms of duration, it was probably "overkill." But it brought servicemen together for intensive group training on a wide range of communication strategies, and it brought about a peer-inspired determination to cope and live well with a serious hearing loss. Dr Ross wrote, "I do believe…that we can incorporate some of the lessons that the past can teach us. The most important of these lessons is that we need to conceptualize the selection and dispensing of hearing instruments within a larger framework. While it may sound like a cliché, we do need to keep in mind that we are not working with a pair of ears but with the person to whom the ears are attached."
Likewise, Raymond Hull, PhD, of Wichita State University, wrote in his book Aural Rehabilitation: Serving Children and Adults (Singular Publishing, 2001, page 14) that AR is not separated in any way from the assessment of hearing, the determination of the benefits of amplification, and the impact of hearing deficit; rather, AR is an "extension of them. It involves ongoing counseling to facilitate adjustment to the hearing loss, facilitating increased efficiency in communication, including the establishment of client priorities in communication, and developing a treatment program that targets each individual client's communicative needs."
Karl Strom
Editor-In-Chief