Listen Technologies Corporation, a provider of advanced wireless listening solutions for 24 years, announced that Crown Center for Senior Living, an independent living community in St Louis, Missouri, has selected ListenTALK to help older adults in the community overcome hearing loss and language barriers so they can participate more easily in group events and social gatherings.
ListenTALK features a small, lightweight transceiver (combined transmitter/receiver) that users can wear around their neck and plug into personal, or venue-provided, headphones or headsets. To speak, users press and hold a button on the transceiver. Clear audio is transmitted to other transceivers paired to their ListenTALK unit. Users can hear as far away as 100 meters indoors and 200 meters outdoors, according to Listen Technologies.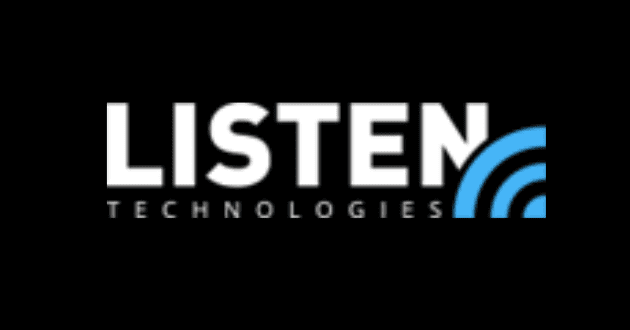 Transceivers can be grouped in a docking station or by tapping units together using near-field communication (NFC). Leaders in each group choose how their group communicates by selecting one of three communication modes: Listen only, respond, and discuss. Leaders can switch between communication modes.
ListenTALK "is ideal for transmitting language interpretation and simplifies simultaneous interpretation." The person who is interpreting creates a separate group for residents who prefer to listen to that language.
Audio distributor AudioLinks recommended ListenTALK to facilitate communication at Crown Center because of the system's "sound quality, ease of use, and simultaneous interpretation functionality." Crown Center tested ListenTALK with staff and residents, with and without hearing loss, to ensure the system would benefit their community.
Facilitating Engagement at Crown Center
Crown Center uses ListenTALK for multiple programs, including presentations, group discussions, and weekly movies. Residents and staff also may use ListenTALK during one-on-one consultations when meeting with extended family members or apartment applicants. Crown Center trained its social services and program staff to use ListenTALK in various ways, resulting in "better communication and understanding due to improved hearing quality for clients."
"It is rewarding to know ListenTALK is helping Crown Center alleviate social isolation among older adult clients by encouraging those who had become withdrawn due to hearing loss, language barriers, or both, to participate in group settings once again," said Maile Keone, president and CEO of Listen Technologies.
Source: Listen Technologies
Images: Listen Technologies, Crown Center