AuDConnex announced the addition of Paul Harkness to their team as executive vice president. Harkness has more than two decades of experience in the hearing care industry.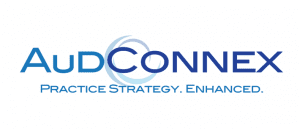 "We are thrilled to have someone of Paul's caliber joining our team. He not only brings a wealth of industry experience, but is also a seasoned and trusted leader who consistently delivers results," says Rich Johnson, co-founder of AuDConnex. "I have tremendous confidence that Paul will be able to work side-by-side with our independent hearing care providers to grow their practices, while at the same time taking AuDConnex to the next level."
AuDConnex is a collaborative audiology network/buying group that was founded in 2011 to unite independent practice owners in an effort to help keep them working independently.
"The AuDConnex team's passion, innovation, and unique tools and skill sets to work with private practice owners sets them apart. The culture of the company and the ownership team is a perfect fit for me. It feels like family," said Harkness.
Harkness was born and raised in St Paul, Minn. Throughout his career, Harkness has worked strategically with hearing aid manufacturers and practice owners to drive success and growth opportunities. He was formerly the senior vice president of the Elite Hearing Network.
"There's truly nothing better than working in an industry that makes a difference in people's quality of life. To be able to work alongside private practitioners and to help them achieve their business goals is icing on the cake," said Harkness.
Source: AuDConnex