Practice Builders is headquartered in Irvine, Calif.
Advisor to more than 100,000 health care practitioners, Practice Builders is the leading professional-practice health care marketing firm specializing in the design and implementation of private-practice growth and marketing plans. Founded in 1979, Practice Builders offers practice development workshops, on-site consultations and campaign fulfillment through its award-winning advertising agency.
Pioneers in the field of professional and ethical medical marketing, Practice Builders utilizes a proven four-step methodology—Practice Builders' Scientific Method of Marketing™—to ensure maximum return on a physician's marketing dollars while significantly reducing a physician's risk and exposure. The Scientific Method of Marketing combines the basic principles of health care marketing with tested strategies of leading health care practitioners and focuses on measurable results rather than personal biases or whimsy.
Practice Builders
One MacArthur Place, Suite 200
Santa Ana, CA 92707-5941
Phone (800) 679-1200 x235
(714) 751-7960 x235
Fax (714) 751-7801
www.practicebuilders.com
Practice Builders' experienced team of Marketing Directors, diverse background in multiple professions, and turnkey growth and marketing programs have established Practice Builders as the most comprehensive professional-practice health care marketing firm in the world. And as a subsidiary of Medical World Communications, Practice Builders is backed by one of the fastest-growing medical and health care trade publishers in America, serving an audience of more than 1.2 million health care and dental professionals with over 70 publications and various other information services.
Major Products
Strategic Growth and Marketing Workshops
Practice Builders hosts more than 63 Strategic Growth and Marketing Workshops nationwide each year. Every workshop offers personalized interaction with experienced Workshop Leaders to custom-develop a practice growth and marketing plan and select the most appropriate techniques to implement the plan successfully. In addition to learning proven strategies and tactics, physicians walk away with a 12-month Strategic Marketing Plan, including an in-depth practice analysis, implementation timelines, and budgets.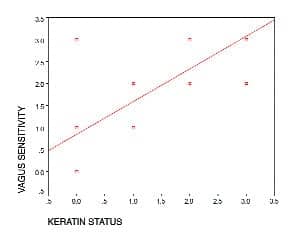 Lonnie Hirsch, president of Practice Builders
Marketing House Call
Practice Builders offers on-site planning for professional practices that prefer one-to-one planning or have specialized needs, and/or physician referral networks that are interested in developing joint growth and marketing plans. Physicians will receive all of the benefits of the Strategic Growth and Marketing Workshop; however, on-site planning meetings are conducted at the physician's office or a nearby location and are specifically tailored to meet a practice's individual needs.
Special Services
On-Site Practice Training
Practice Builders understands that sometimes it's difficult to get away, even for something as important as planning the future of your practice. So additional offerings include a series of programs designed to meet the most crucial needs of your practice, right in the comfort and convenience of your office:
Staff training brings everyone on board with your goals.
Staff motivation and development maximizes the talents of each person in your office.
Professional practice liaison training helps you increase and/or maintain your professional referral base.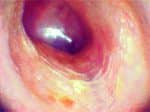 Stategy and marketing workshops offer personalized interaction for participants.
Quality Assurance
Practice Builders is so confidant about its marketing and planning services that every Strategic Growth and Marketing Workshop carries a 100% satisfaction guarantee. All Practice Builders marketing principles and strategies are based on proven techniques and tested methodologies. And with more than 24 years of experience and a database teeming with client testimonials, Practice Builders continues to exceed client expectations.