A Full Range of Digital Hearing Solutions for a Successful Business
Digital Solutions from Bernafon
Bernafon has three new product families that cover all of your client's needs.
From a variety of products, you can choose the most suitable hearing system with regards to signal processing, user control options, audiogram configuration, cosmetic requirements, and price. With OASIS plus, our outstanding fitting software, fast and efficient fitting sessions are guaranteed. This is the foundation for overall satisfaction for you and your client.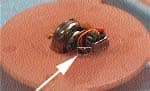 Flair: Entry Level
Some Things Come Easily
Flair is Bernafon's digital entry-level solution, consisting of a complete family from CIC to Power BTE. Flair is the easy-to-fit, fully digital hearing system, which can accommodate most audiogram configurations and client needs. Proven digital technology at an affordable price.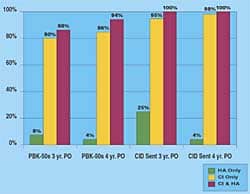 Smile Plus: Mid-Range
Life Is Better With A Smile
Smile Plus is Bernafon's solution for the mid-range digital category. A complete instrument family from CIC to Super Power BTE, Smile Plus combines digital sound quality with exceptional versatility.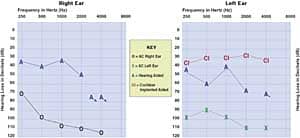 Symbio: High-End
The Most Precise Picture of Sound
Symbio is Bernafon's solution for the high-end digital category. With a revolutionary signal processing strategy and fully automatic function, Symbio is the ultimate "set and forget" hearing instrument for your clients who ask for the best.
Oasis plus: One fits all
Three product ranges—one fitting software—faster, easier, better for you.
OASIS plus is the most advanced fitting software on the market today. Don't spend your time learning new software, use just one for all your digital products. N